There are so many fantastic things to see in both Ireland and Northern Ireland, they're well worth a visit. In fact, there are so many visit-worthy sights that you should spend a few weeks just touring around the island. Flights to Dublin and other major Irish airports are so cheap these days and you can find even cheaper fares by using a comparison site like Momondo.com that there's really no excuse not to pack your bags right now!
Historical Sights:
You really can't miss Devenish Island in Loch Erne, it is home to the most extensive remains of early Christian settlement in Northern Ireland including a round tower, monastery and shrines! Talking of shrines, you should also visit St. Patrick's grave where Saints Brigid and Colmcille are also said to lie. On a slightly more regal note, you could also visit the Rock of Cashel. No mere rock, this is in fact one of Ireland's most spectacular fortresses. It stands proudly on a hill in County Tipperary and consists of 13th century Gothic cathedral and a 12th Century Romanesque chapel. Brú Na Bóinne in County Meath should be on your list too. It's a breath-taking necropolis with a Stone Age Burial chamber which floods with light on the Winter Solstice.
Natural Sights: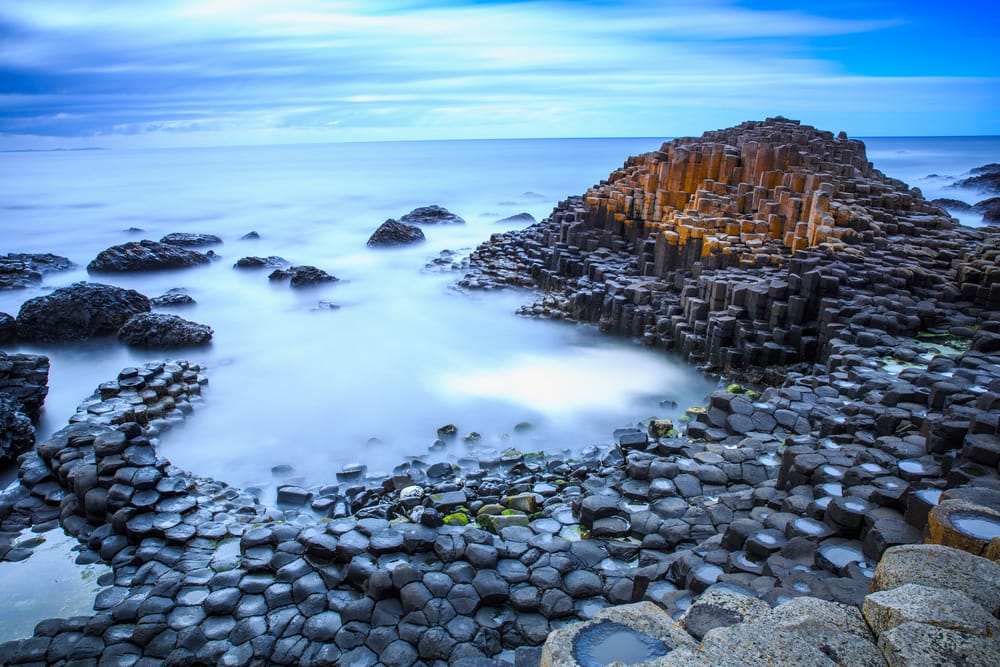 You must know of the Giant's Causeway. Over 40,000 columns of basalt make up one of Ireland's 3 UNESCO World Heritage Sites. Something for the daredevil in you is the Cliffs of Moher in County Clare. There's no guardrail so approach the edge at your own risk, people have fallen over before! If you manage not to fall, you'll be rewarded with a spectacular view and a little salt spray in your face from the Atlantic. The Islands of Aran are also well worth a visit. A little off the beaten track, Irish is the main language spoken here and you'll feel as though you've stepped back in time.
Routes and Trail Sights: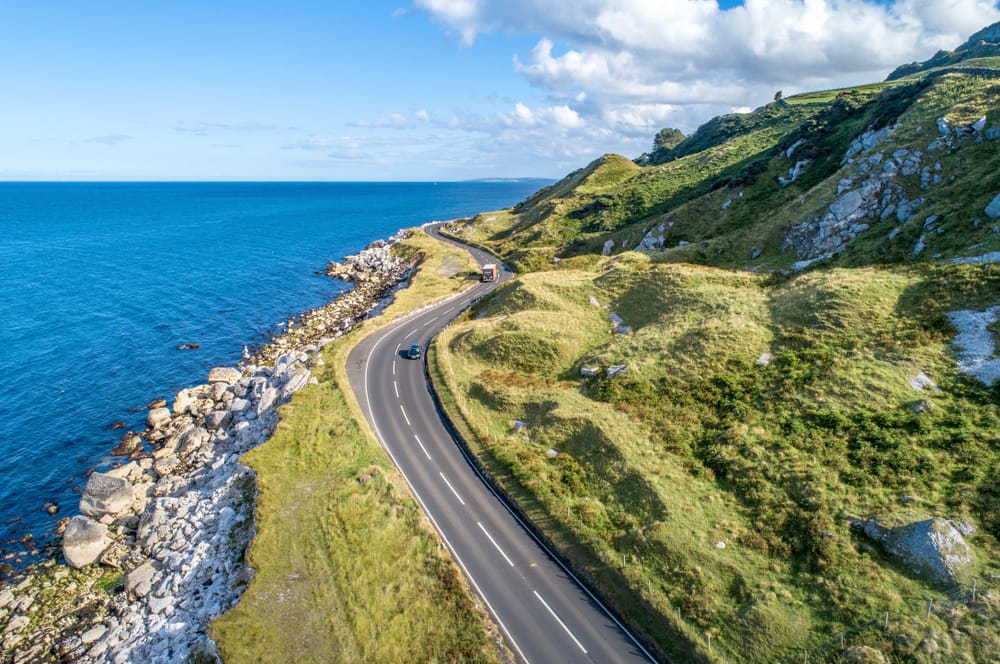 The Antrim Coast Road or the Causeway Coastal Route is a must for driving aficionados; it has been compared to the San Bernadino Pass. If you fancy something a little more daring then you could cross the rope bridge to Carrick Island. Not for the faint hearted! If you prefer to enjoy your scenery from a more leisurely position, and who can blame you, then you should drive along the Dingle Peninsula. Named for the picturesque village of Dingle, the Peninsula boasts sandy beaches and blue ocean vistas.
Food, well, Drinking Sights:
When it comes to food and drinks in Ireland, you simply cannot visit Ireland and not have a pint of Guinness. They say it takes its colour from the water of the River Liffey from which it is made. I'm not sure that's really true but it's a good story and you'll hear plenty more of those on a tour of the Guinness factory. There are a wealth of pubs in Dublin where the pouring of a Guinness is an art form and you'd be well advised to try a pint in one of these too. If you don't like beer you should visit the Bushmills Whiskey Distillery. Whiskey is a Gaelic word so it's no surprise that it has a long history in this country.