Ireland is a magical place to visit. No matter if you have been there before or you will be going for your first time, there is so much to see, try and visit that you are truly spoilt for choice.
While you might not see any leprechauns, the Irish people are famous for their great skills when it comes to cooking and their love for food in general.
There are so many great foods and dishes to try that you will forget about counting calories and focus instead on all of the delicious tastes you are experiencing.
No matter what time of year it may be, there are many different things to try. It was hard to narrow the list down but we did the best we could.
Guinness Beer
First off, Ireland is famous for a dark colored beer: Guinness. This Irish dry stout was created thanks to the Arthur Guinness brewery in 1759. The drink has a rich dark taste with a creamy froth, making it look as good as it tastes. This drink might not be to everyone's taste, but it's worth a try.
Irish Stew
This is the perfect dish for a cold day (which seems to be a regular occurrence in Ireland). Irish stew is one of the most traditional dishes there is and it will warm you up from your toes to the top of your head.
Everything is thrown into one pot when cooking and you never know what you might find in the stew. The most common ingredients that you will find in the Irish stew these days is lamb, potatoes, carrots, onions and some herbs.
The lamb is slowly cooked so that it is nice and tender and absorbs all of the mouth-watering flavours that the different components provide. Rather than being a watery stew, it is extremely filling and is a meal that will send your taste buds into ecstasy.
Soda Bread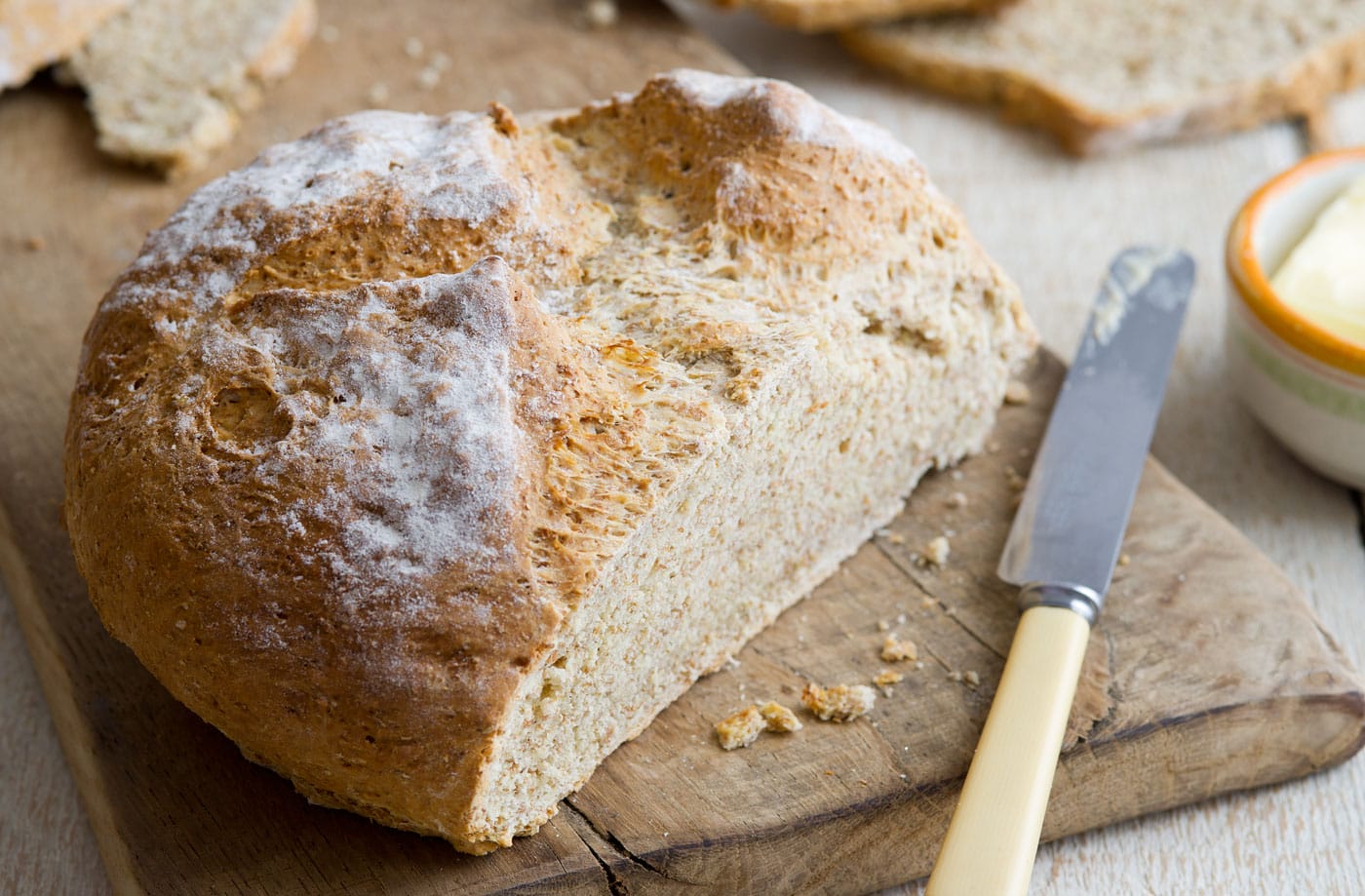 In any household that you enter into in Ireland, the chances are great that you will find some soda bread. Every family seems to have their own unique recipe with the end result usually being an unbelievably tasty loaf of bread.
These recipes have been passed down from generation to generation on browning pieces of paper with handwritten instructions. Some people prefer to have oats, bran and seeds added into it to give it additional nutritional support whereas others enjoy the sweeter approach by throwing in some raisins and honey.
The fundamental makeup of the recipes, however, is always the same with bread soda (which is bicarbonate of soda), flour and buttermilk (the raising agent) all mixed together. You can eat it in any number of ways such as spreading butter or jam over it or even dunking it into your soup or hot tea.
Shellfish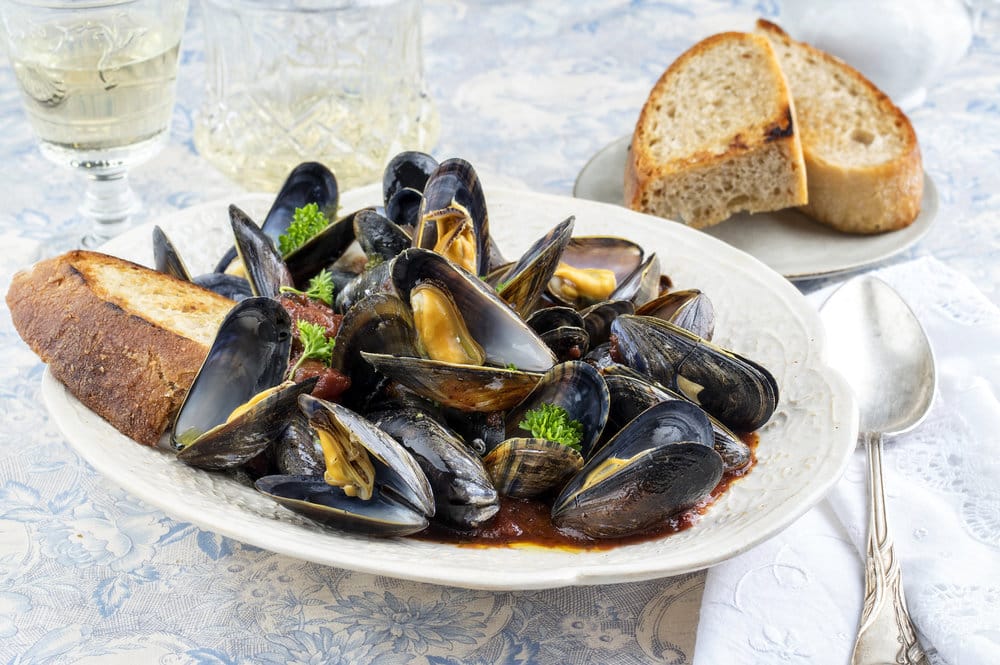 If you make the visit to Ireland outside of the winter months, you may be exposed to less sun and more rain but you will have the pleasure of enjoying some of the world's finest shellfish which start to come into season during the month of September.
Shellfish has always been an integral part of the cuisine of Ireland whether it is cockles which abound the legacy of one Molly Malone or the Connemara clams and amazing Dublin Bay prawns and mussels.
Boiled Bacon and Cabbage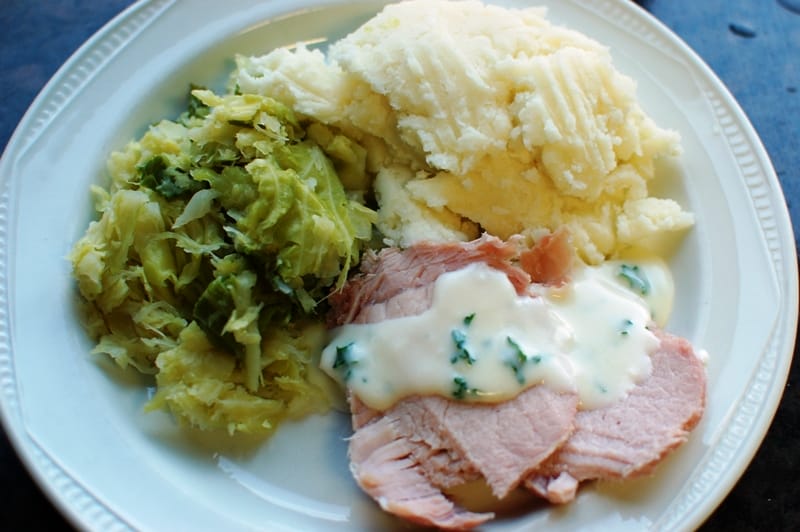 While a meal of boiled potatoes, boiled cabbage and boiled bacon might not sound like something that you want to eat, when combined together in a certain way, it becomes a staple of the Irish diet.
It is salted pork that is used and added to the cabbage in the pot during the last ten minutes or so of the cooking process, infusing the cabbage with a great bacon flavour. A lot of the time a whitish sauce is used alongside the dish to give it an added kick.
White and Black Pudding
Black pudding has long been a favourite fixture in Irish breakfasts. It is made up of pork fat, meat and blood that have been mixed alongside a few different additional ingredients to create a sausage that has extreme flavour. White pudding is the same without the blood and both are a staple of any Irish breakfast.
Smoked salmon and Irish salmon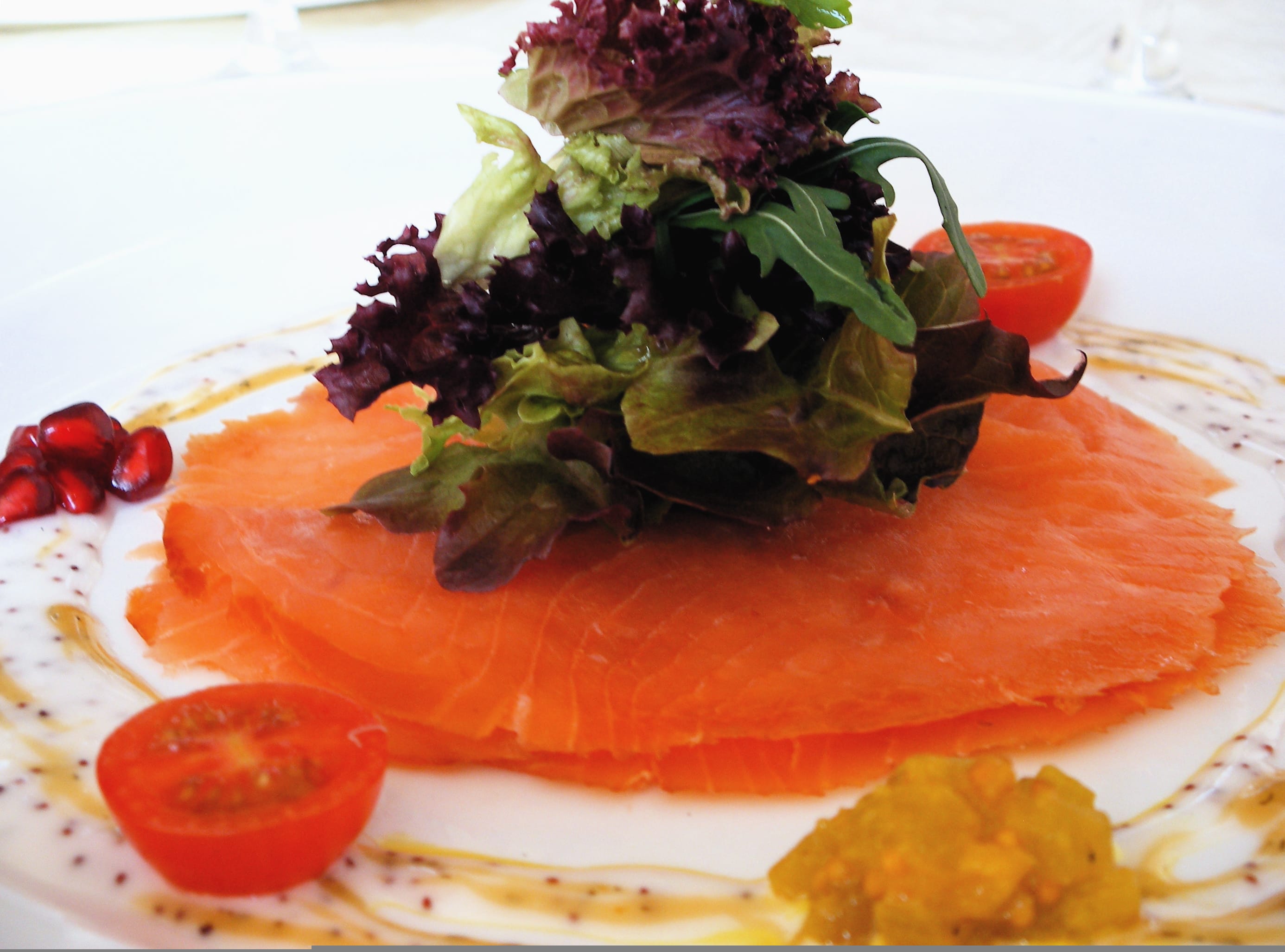 In old times wild salmon was a popular dish in Ireland but just like with most parts of the world, it is becoming rarer to get true wild salmon due to the onset of farmed fishing.
Whenever you see wild salmon on the menu, you need to try it. It is usually poached and accompanied by a white sauce, potatoes and some greens. The best months to have it are usually between April and June.
You should also have a go of smoked salmon, which is salmon that has been smoked over a fire and has a lovely unique taste when served. It usually comes cold and accompanied by some brown bread.
Conclusion
As you can see, there are so many different wonderfully unique foods that you can try when you come to the shores of Ireland.
These are dishes that are hard found elsewhere in the world unless you are visiting an Irish family in their home.