There's nothing quite like a hot spring for relaxation. Whether you're taking a dip in it yourself or simply sitting next to one and soaking up the atmosphere, hot springs have a special ambience that lets you know you're in the presence of some serious natural beauty. As you'd expect from a country like Iceland, which prides itself on its natural features, hot springs abound, and so without further ado, we'd like to take a look at the top 10 must-visit hot springs in Iceland. You'd be a fool to miss out on visiting these!
Hvammsvik is one of Iceland's newer hot springs ventures, having opened its doors only last year in 2022. However, that doesn't mean the experience it has to offer is any less magical. You might think the facility itself looks a little austere, but that's because it's actually a repurposed military installation. It's hard to imagine that such a natural wonder sat near a military base for so long, but take a dip in one of Hvammsvik's eight pools and you'll be glad that the conversion happened.
2. Kvika Footbath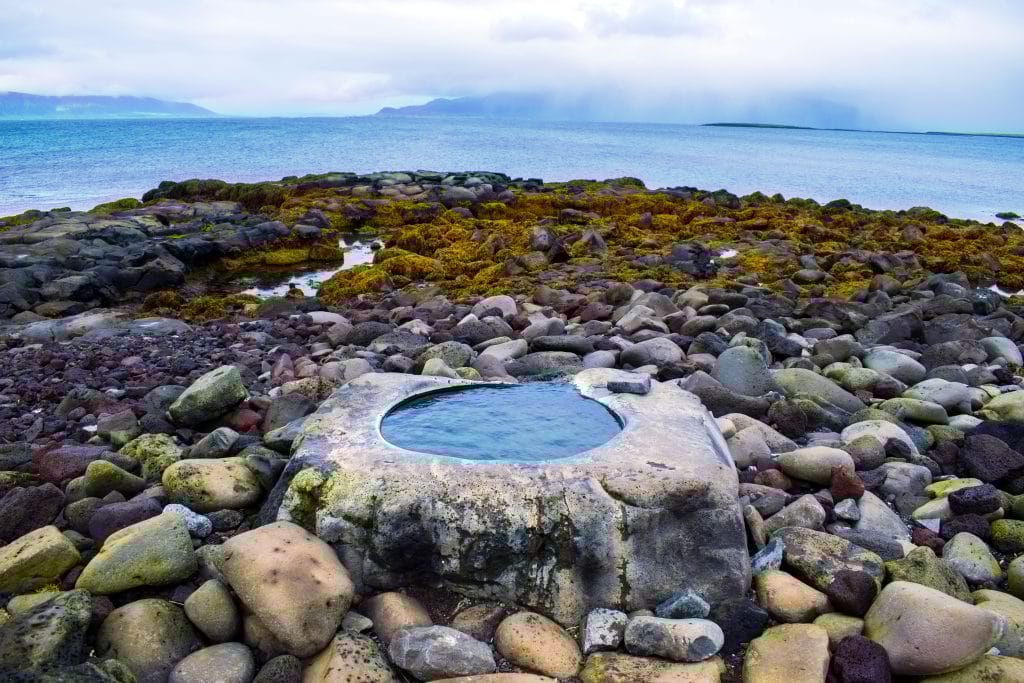 By using the natural power of geothermal water to pamper you, Kvika Footbath gives your feet a much-needed rest. It's probably best to visit this location after a lengthy walk; you'll get a pedicure into the bargain, and you'll be able to rest after a difficult day's hiking while also experiencing a beautiful hot spring surrounded by gorgeous views. Kvika is an example of how Iceland uses its natural proximity to geothermal currents in order to create unforgettable experiences for guests.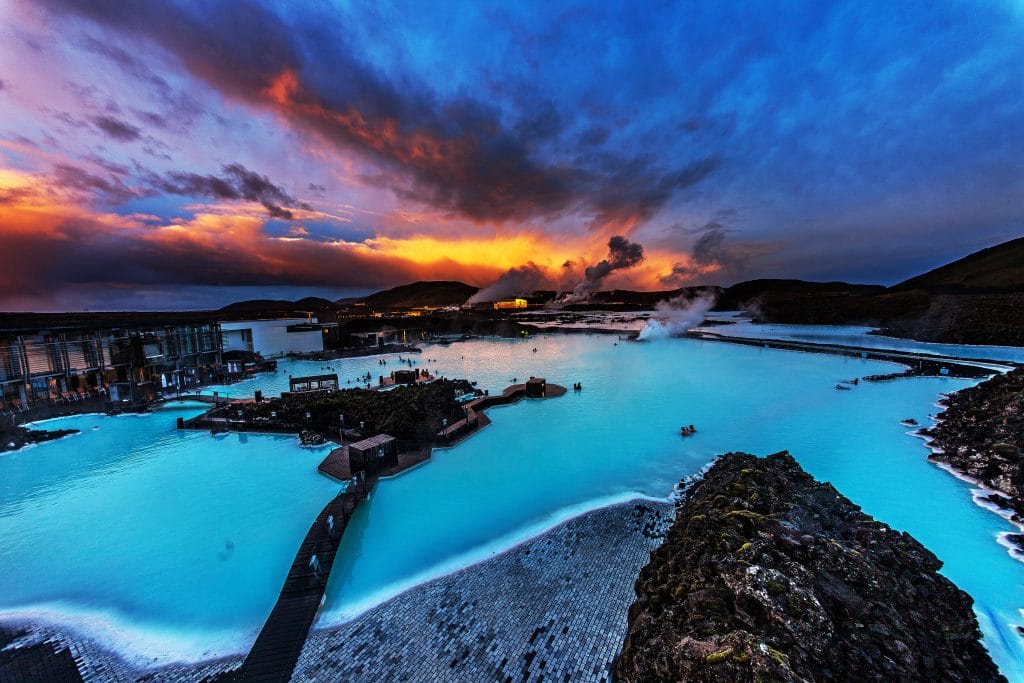 If you want to spend a little time in Iceland's Blue Lagoon, you're probably going to have some pretty stiff competition, as this is one of the most popular holiday destinations in the country thanks to exposure around the world. It's also because Blue Lagoon is an utterly gorgeous hot spring and spa location, complete with cafes, places to stay, and restaurants that overlook the lagoon. Make sure to add this one to your list if you want a calming, healing hot springs experience (and who doesn't?).
We've got another beautiful lagoon location here for you in Iceland. Secret Lagoon, which the locals call Gamla Laugin, represents the oldest swimming pool in Iceland, having opened its doors all the way back in 1891. The water is beautiful, still, and smooth, inviting you to swim into it, and once you're in there, you'll immerse yourself in its rich warmth and cleanliness. If you want a truly relaxing hot spring to bring the whole family to, then Secret Lagoon should definitely be on your bucket list.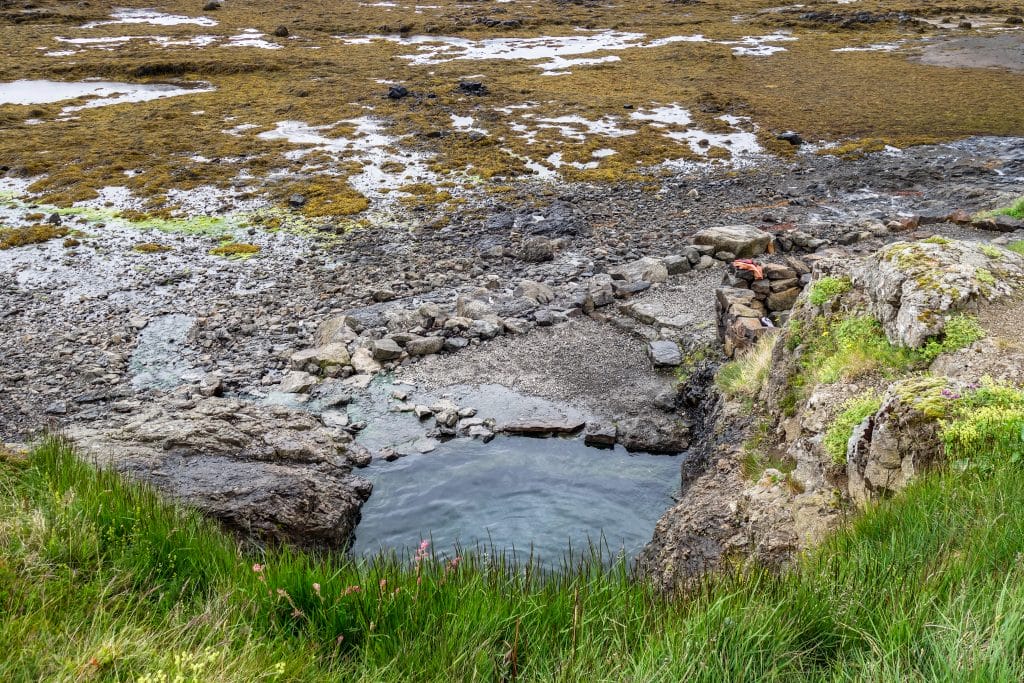 Unlike many of the other hot spring locations on this list, Hellulaug is not only completely free, but it's also completely natural. There's no spa location here; this is an all-natural hot spring surrounded by rocks and grass, so if you like to explore the Icelandic fjords free of tourists (although there may still be some taking a dip in the spring), then this is definitely where you should come. Warm water, solitude, and tranquillity await you at Hellulaug.
If you've decided to take a trip to Iceland in order to watch the whales, then why not enjoy a small diversion to Geosea? This geothermal sea bath location is situated in the town of Húsavík, which is also where tourists go to watch various different whale species cavort and frolic in the bay. Geosea offers hot pools of water that are simultaneously relaxing and invigorating, and as if that wasn't enough, there's also a bar you can swim up to in order to get some refreshments for yourself.
7. Landmannalaugar Hot Springs
Just like Hellulaug, Landmannalaugar is a natural hot spring location that has played host to travellers and tourists for many years. It's not an easy location to reach, which is probably why it doesn't have an associated spa or "human facility" nearby. Instead, visitors are free simply to take a dip in Landmannalaugar and enjoy themselves, as well as the sights that surround them. To put it simply, Landmannalaugar offers the best views of Icelandic natural landscapes you're likely to find.
8. Hrunalaug Hot Springs
The beauty of off-the-beaten-track locations is that they can often feel like they're uniquely "yours", even if you know other people have visited them. Hrunalaug is one such location. This hot spring can be found in Flúðir, which is part of the Golden Circle area (you'll know it if you've ever toured Iceland's waterfalls). Although there's a small concrete shelter near the spring, there's no official changing room, so this spring will give you the real old-school Viking experience.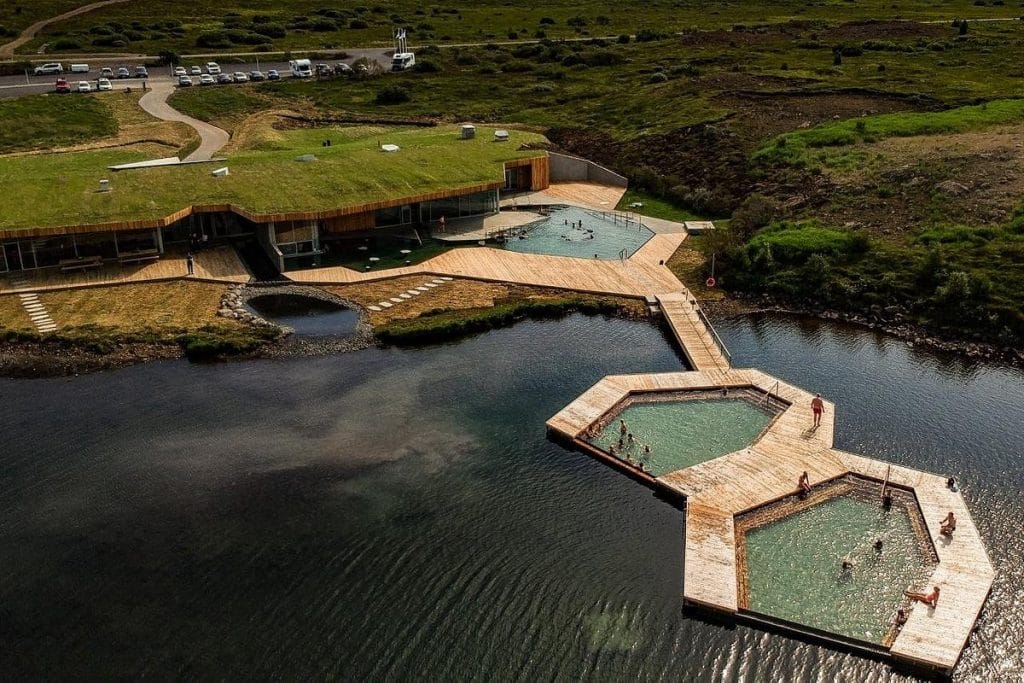 Depending on your personal aesthetic preferences, you may love or hate Vök Baths, which has a sort of hexagonal structure to its pools. We happen to think that these baths are beautiful, though, and so do many tourists, as this is a popular hot spring destination all year round. There's a restaurant and a bar, of course, as well as a sauna and various other attractions. Mainly, though, it's all about those geothermal pools, which are a delight to relax in.
10. Hreppslaug
Last but not least, we have the swimming pool Hreppslaug, which takes water directly from nearby hot springs and pumps it into the pool. Rather uniquely for a hot spring in Iceland, this facility is run by a non-profit organisation, and can trace its origins all the way back to 1928, when it was first built. It's a cultural heritage site, too, so you know that it's safe from prying eyes or commercial development interests. It's a wonderfully serene site with plenty of gorgeous views all around.