Some people take holidays in order to energise themselves and enjoy new, exciting experiences. For others, the process of going away is intended to relax them and help them to unwind and destress from the pressures of everyday life. If you count yourself in the latter camp, then you may wish to consider going on a yoga retreat. Yoga is one of the best ways to clear stress, improve your physical fitness, and get in touch with your spiritual side, and there are many retreats across Europe that will help you to get started. Here are the top 10 yoga retreats to take in Europe in 2023!
Ireland might be the last place you'd immediately think of when you consider European yoga retreats, but this beautiful, picturesque cliffside location has it all: relaxing yoga sessions, hikes, and workshops on everything from breathwork to meditation. It's a glorious, peaceful spot away from the hustle and bustle of modern living, and it's perfect for anyone whose brain feels just a little bit too full. Multi-day and weekend sessions are available, but make sure to book ahead of time.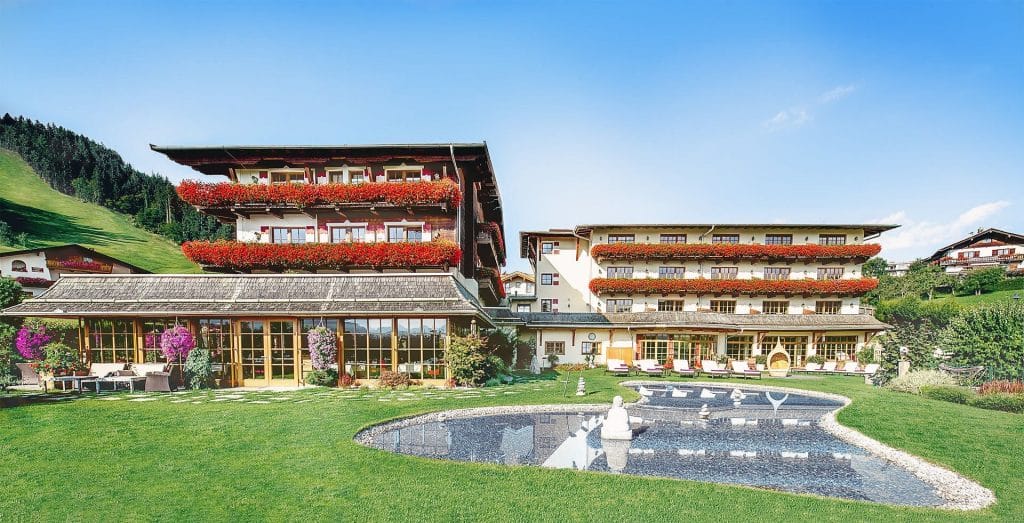 This Austrian resort promises to help you let go of the stresses and strains of your everyday existence, submitting instead to an ayurvedic existence that involves detox, inner balance, and healing. Full body and herbal powder massages are also available here to help you relax your muscles and rediscover your physical strength, and you can choose from shorter stays of only three days up to week-long retreats that will have you wishing you could live in this harmonious location.
Located in the southern region of Malaga, this wellness retreat prides itself on having opened "before self-care and wellness were a thing", understanding ahead of the crowds that people needed to focus on their spiritual health and growth ahead of materialistic concerns. The resort itself is just as beautiful as you'd expect from southern Spain, and you'll find everything from vinyasa yoga classes through to a restaurant that serves healthy, nourishing food here.
The Dolphin's Leap resort can be found just off the Aegean sea, and it plays host to bespoke yoga and pilates retreats for groups of guests. Teachers will take groups to overlook the gorgeous views of the sea beyond while they learn how to master their inner and outer strength, all set against the backdrop of one of the most temperate Greek locations you're likely to find. This is a peaceful, compelling resort that won't let you go once it has hold of you (in the nicest way possible, of course).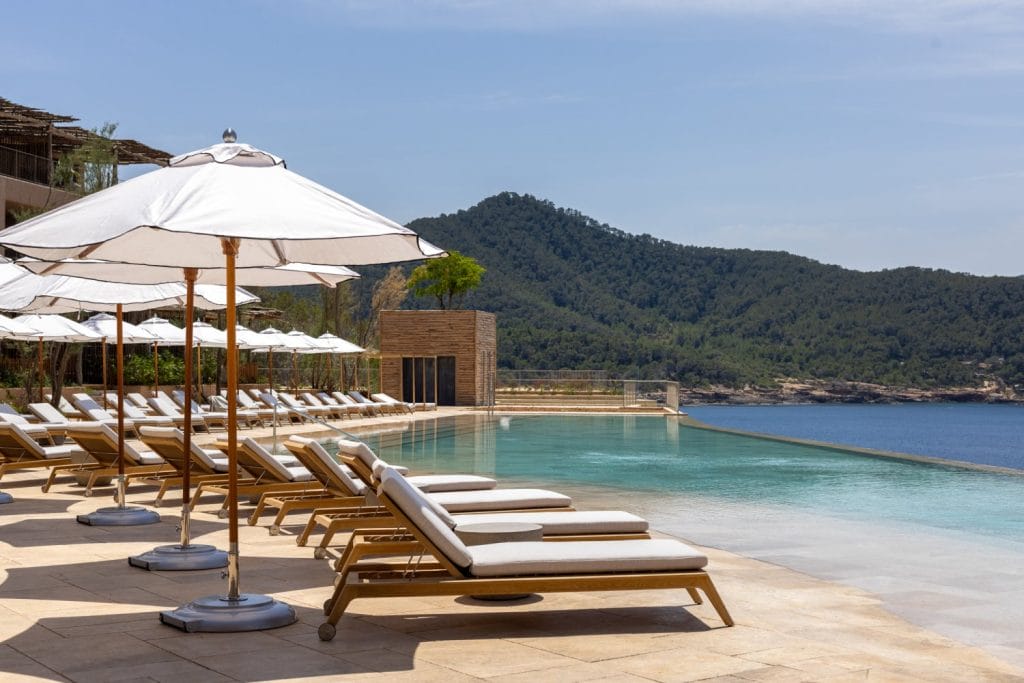 While it's certainly true that Ibiza is known more for its raucous party scene than for quiet spirituality, the fact is that Ibiza has a spiritual side as well, and Six Senses places itself proudly within that tradition. Here, you'll find plenty of expert-led spiritual classes that will teach you to get back in touch with your inner stillness and quiet, and you'll also find villas and mansions that you can rent out as accommodation, giving you a beautiful base of operations while you work on yourself.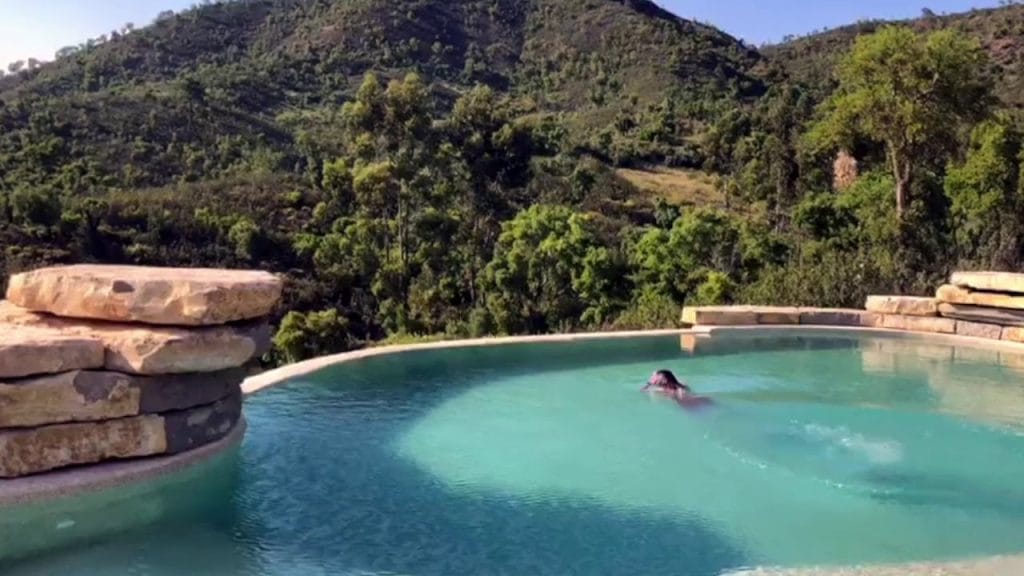 The word "retreat" has connotations of escaping something, and Wild View Retreat really does feel like civilisation, with all its problems and pressures, is receding as you approach the resort. Nestles in the mountain wilderness of the Algarve, Wild View Retreat offers healthy food, yoga classes, and private accommodation rentals, giving you the time you need to rest, recharge, and reset yourself amid the boundless beauty of nature.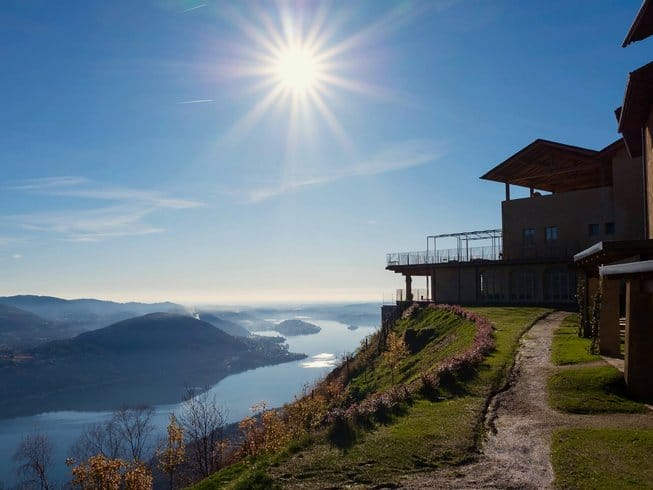 Located in the foothills of the Alps, Mandali prides itself on being a "point of light" for spiritual well-being and personal quests, so if you're looking to find yourself among the chaos of modern life, this is where you should go to do it. The location is absolutely stunning, giving you plenty of time for relaxation and contemplation, and retreat activities include gong baths, yoga, and dance classes, so there's plenty of variety for anyone, no matter what they prefer.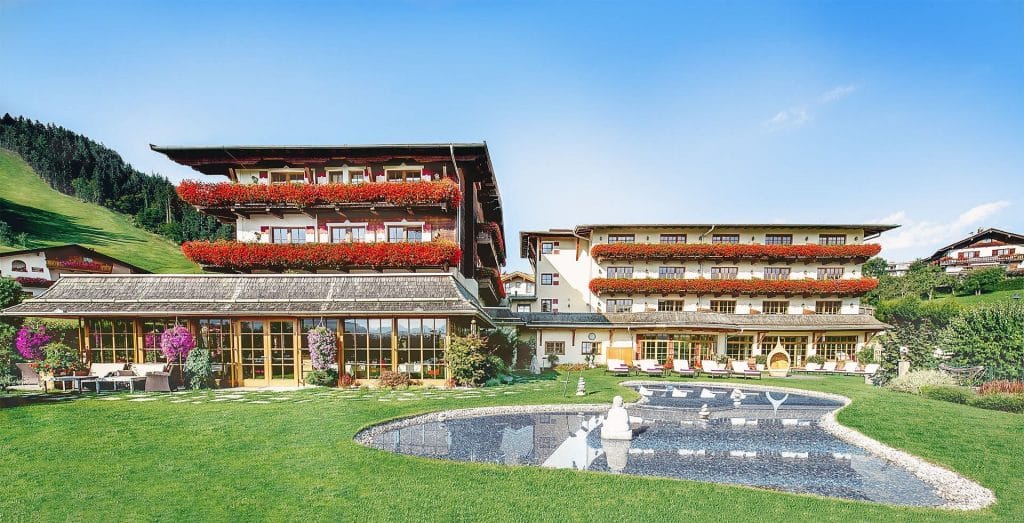 The practices of ayurveda have been described as pseudoscience, but if they're used in conjunction with regular scientific medicine, they can be beneficial for your mental health. This resort in Germany proves that to be the case; with plenty of ayurvedic cures and wellness procedures available to help you recover from even the most crippling stress and anxiety, you'll have a place to escape from everything that's ailing you here. Of course, yoga and meditation are also part of what's on offer in this resort.
There's something simultaneously futuristic and deeply retro about MasQi, The Energy House, which can be found in the city of Alicante in Spain. Offering a unique "bio-gourmet" experience where food is prepared to specific macrobiotic recipes, as well as yoga retreats, renewal breaks, and even teleworking facilities, MasQi is a slightly more unconventional and unusual spot that should help you to unwind and detox your senses.
The quaint village of Chalabre makes for the perfect backdrop for this quirky French yoga retreat, run by "embodiment pioneer" Gertrud Keazor. You'll find vegan cuisine, yoga classes, and more here; Keazor's classes are more about the spirit of yoga than its mechanical execution, so if you've ever struggled to force yourself into that perfect Warrior II pose, then you'll probably get a lot out of this resort. It's the perfect place for anyone who wants a more authentic, more "auteur-driven" yoga retreat.