It's no secret that Switzerland is one of the world's most beautiful and scenic countries.
Although Switzerland doesn't often rank highly on the list of tourist destinations for Brits, the country's proliferation of gorgeous natural landscapes and beautiful cities mean it should be on your shortlist for your next trip.
When it comes to natural features you simply must see when you visit this storied land, Switzerland waterfalls rank pretty highly, providing a combination of fierce nature and serene contemplation.
Let's take a look at 12 of the most scenic waterfalls you absolutely should visit when you're heading out to Switzerland.
We're not listing these Switzerland waterfalls in any particular order; they're all worth your time and attention, so don't take this as a definitive ranking, but rather a list of recommendations!
1. Reichenbach Falls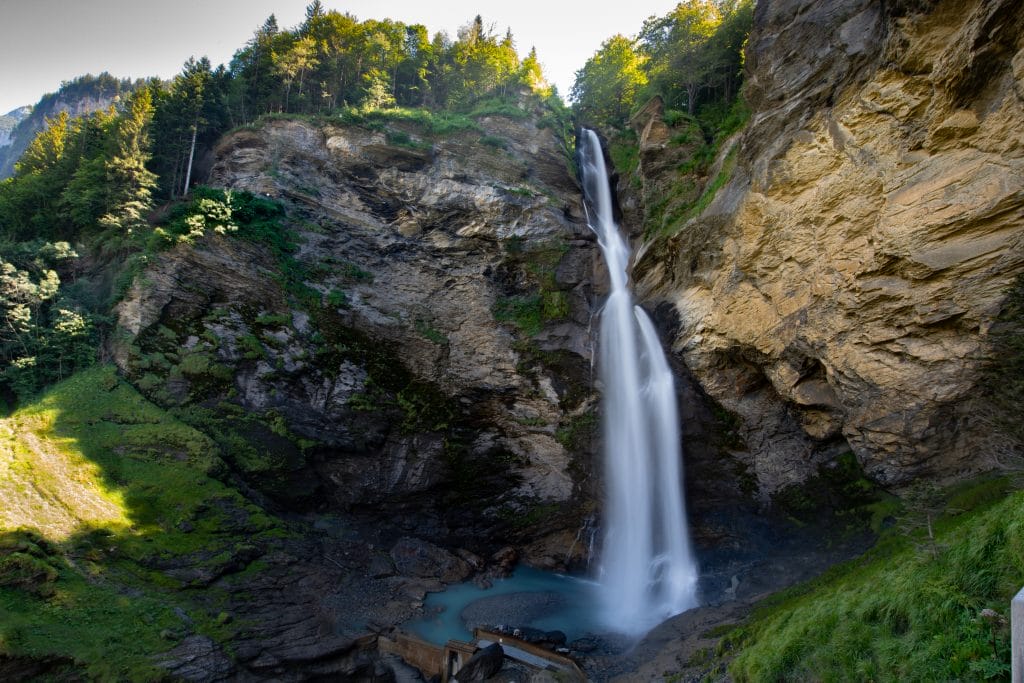 If you're a literary devotee, you'll already be familiar with the Reichenbach Falls.
This jewel in the crown of Switzerland waterfalls is where Sherlock Holmes met his end in the famous story "The Adventure of the Final Problem", although writer Arthur Conan Doyle wouldn't leave Holmes gone for long.
Even if you're not a Holmes fan, the Reichenbach Falls are a beautiful series of waterfalls located on the eponymous Reichenbach stream, and the walk along these falls is breathtaking.
2. Staubbach Falls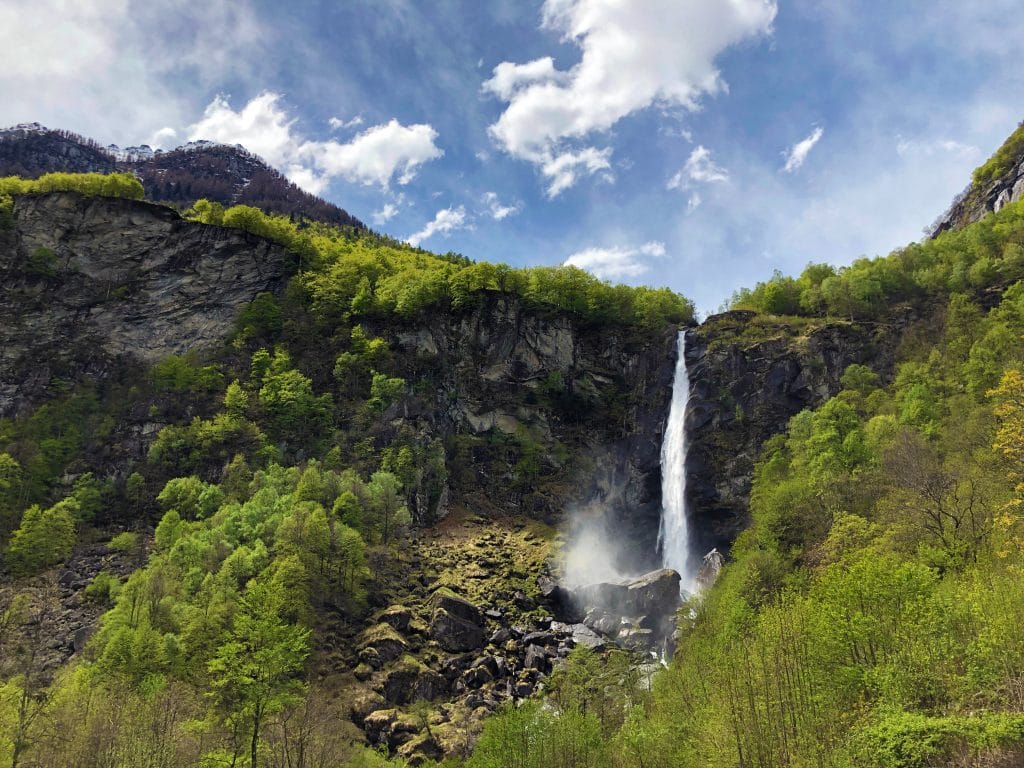 Looking at pictures of Staubbach Falls, you'd be forgiven for thinking they couldn't possibly be real.
Located near the town of Lauterbrunnen (which also gives the falls one of their alternate names), the Staubbach Falls are unquestionably one of the most beautiful Switzerland waterfalls you're likely to see.
Gushing over green acres, the falls number over 70, meaning you'll always have something incredible to see if you visit this stunningly picturesque Swiss landscape.
3. Seerenbach Falls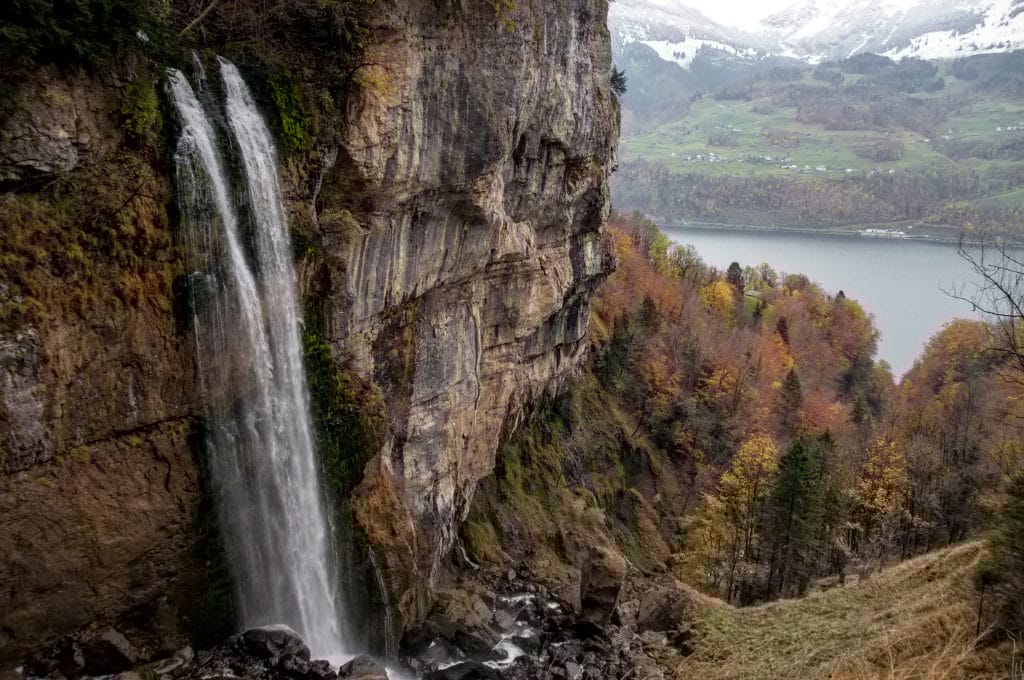 The Seerenbach Falls are famous for featuring three storied falls in sequence, totaling around 1,800 feet in height.
Watching these falls cascade over the rocks and fall to the ground below is a truly unforgettable sight, combining the ferocity of running water with the strange serenity of a waterfall.
When you're done admiring the falls, you can head to the nearby town of Betlis, which is arguably just as beautiful as the falls themselves.
4. Rhine Falls
When you're visiting Switzerland, you simply must make time for the Rhine Falls, which are the largest cascade you'll find in Europe by volume.
The falls themselves are imposing and almost fear-inducing, so make sure you don't step too close to them if you're of a faint disposition.
Of course, you'll find plenty of places from which to view the falls, so you'll always be safe as long as you stick to the places signposted near this special site.
5. Engstligen Falls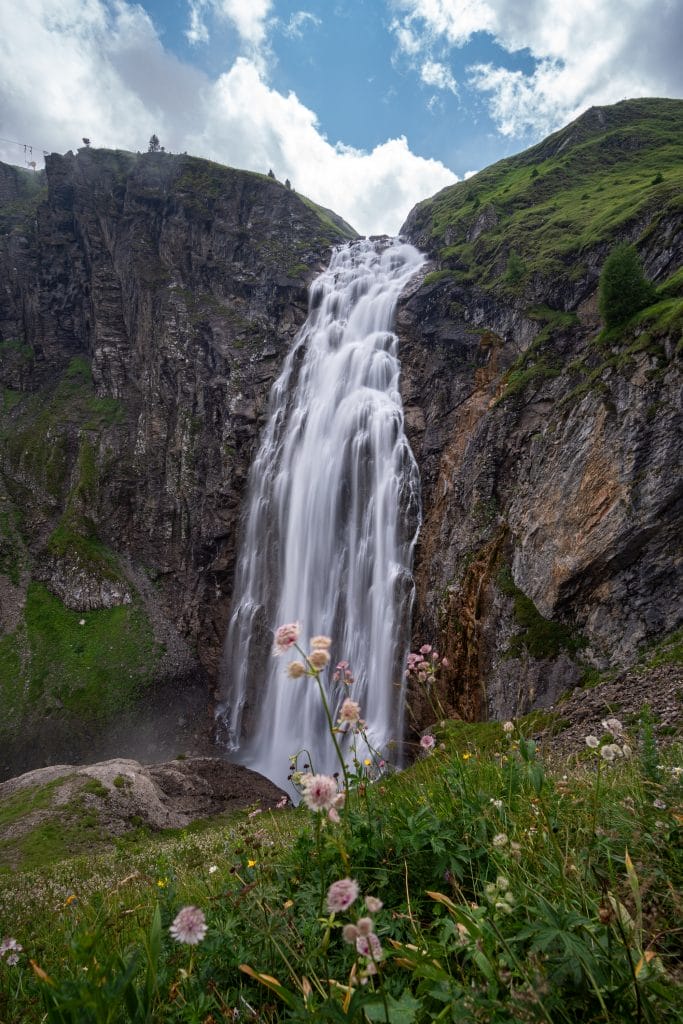 There are two main places from which you can view Engstligen Falls: the valley below or the crest of the cable car route from nearby Adelboden town.
Either way, you'll get an incredible view of these falls, which cascade over 600 metres and demonstrate Swiss natural beauty in all its glory.
Make sure to take some time to ramble near the falls if you've got the time, as this is also a truly picturesque and scenic spot to take a stroll.
6. Berglistuber Fall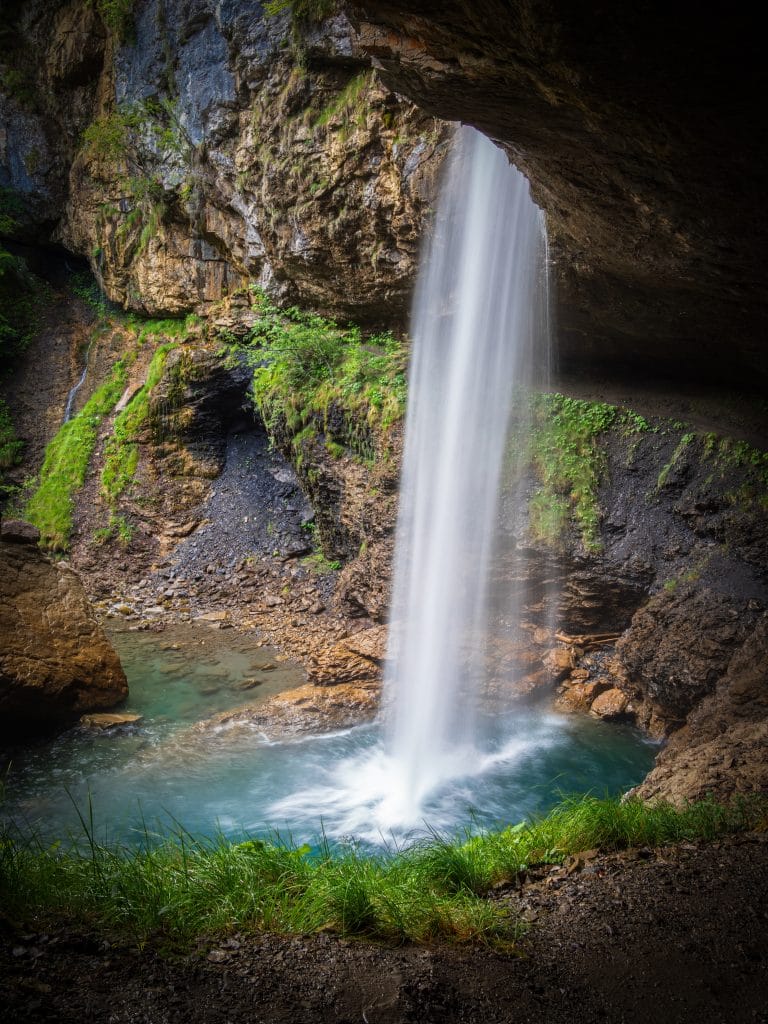 This singular waterfall can be viewed from a nearby viewing platform, but that's not the experience you should pursue if you visit.
Unlike many other Swiss waterfalls, the Berglistuber can actually be seen from behind the waterfall itself, where you can get a real sense for how powerful the water is as it gushes over the rock.
Bear in mind, though, that you may not be able to avail yourself of this privilege at certain times of the year.
7. Giessbach Falls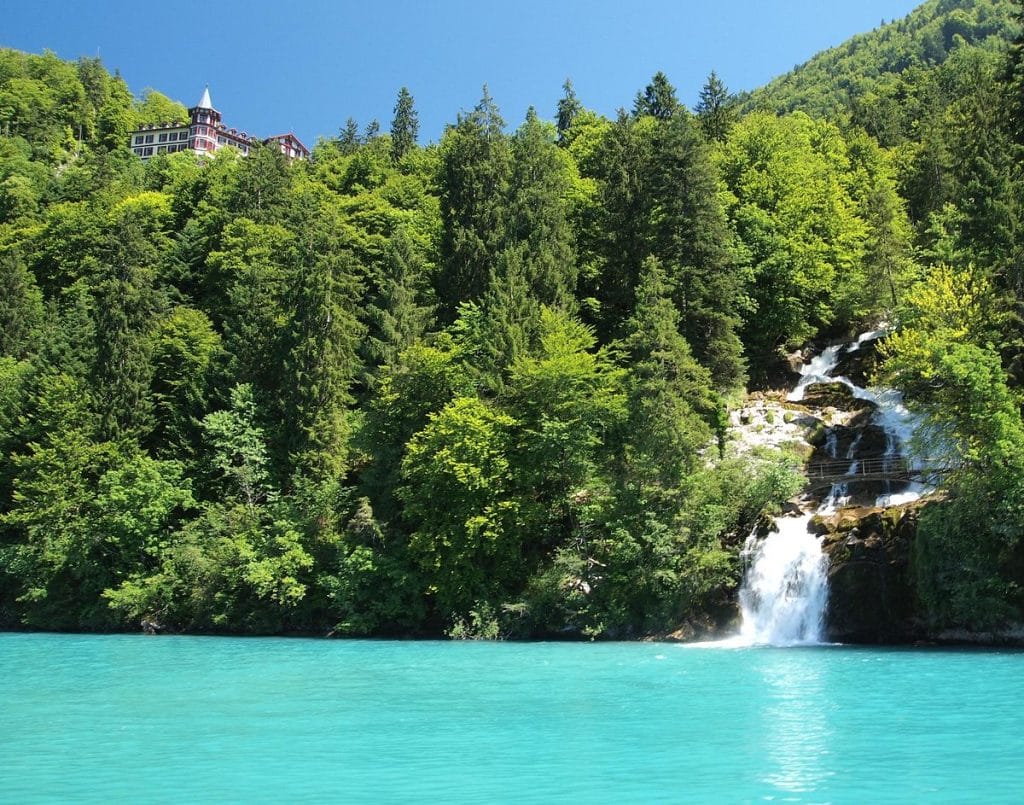 These storied falls tumble over a series of steps, resulting in a delightful effect that's sure to charm the whole family.
If you want to get up close and personal, you'll find trails to help you do so, although you should bear in mind that this isn't necessarily a walk for the faint of heart.
However, it is worth it, especially if you bring a picnic with you while you enjoy the falls from up close. You can even walk behind the falls!
8. Murrenbach Falls
Another Switzerland waterfall located in the iconic Lauterbrunnen valley, Murrenbach should absolutely be a stop on your tour of Swiss water features.
This waterfall is a popular spot for extreme sports enthusiasts, so it's not uncommon to see brave (and arguably unhinged) humans enjoying some diving time here.
Obviously, you don't have to do that if you want to enjoy the best Murrenbach has to offer, so don't worry.
9. Foroglio Falls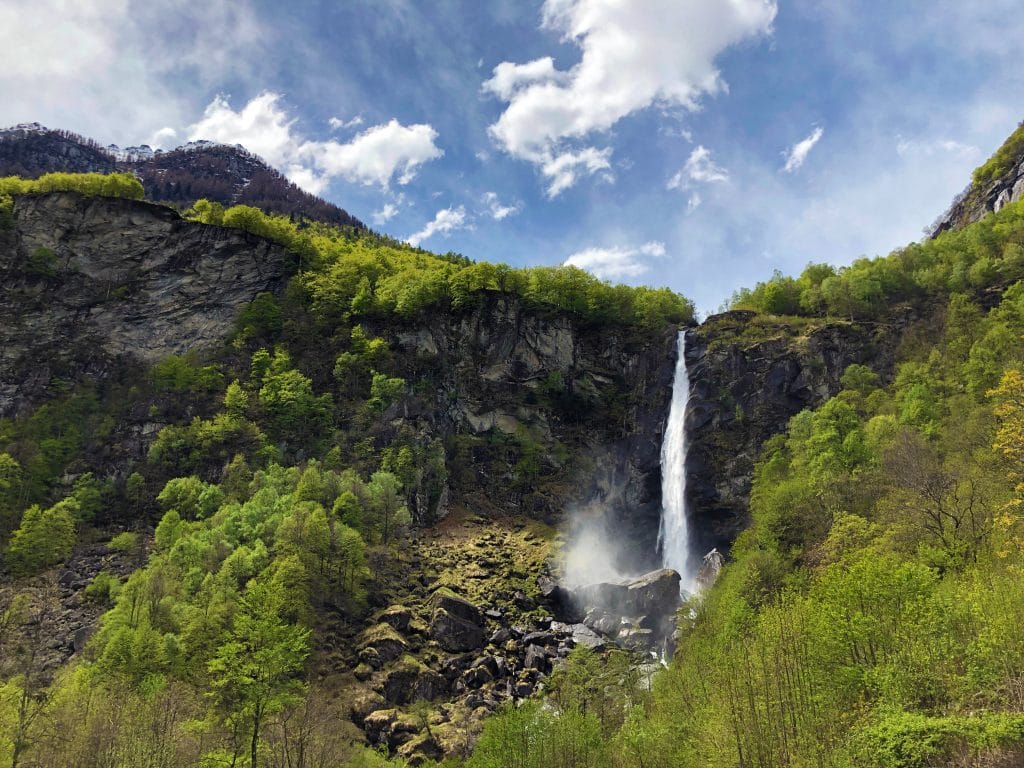 If you're after a more secretive and out-of-the-way Swiss waterfall experience, look no further than the Foroglio Falls.
Nestled in the lovely Val Canegia valley, Foroglio provides a serene exploration opportunity, although naturally, it's a popular tourist spot, just like other Swiss waterfalls.
There's also an absolutely gorgeous and unutterably quaint village nearby, one that appears to have resisted the touch of time for many a decade.
10. Tine de Conflens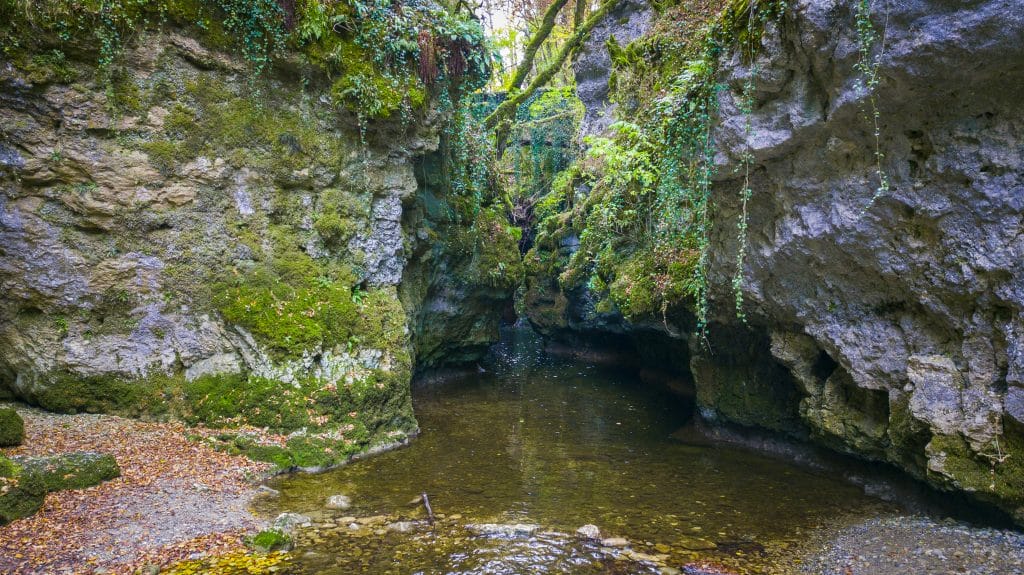 You'll find Tine de Conflens located between La Sarraz and Ferreyres, and it's truly one of the most magnificent Swiss waterfalls you're likely to see.
The waterfall represents the meeting of the waters of the Veyron and the Venoge, and they've created beautiful canyons where you can stop and absorb the wonder of nature.
Picnic tables are also dotted along the route to this spot, meaning you can stop for some lunch to take in what you've just witnessed.
11. Piumogna Fall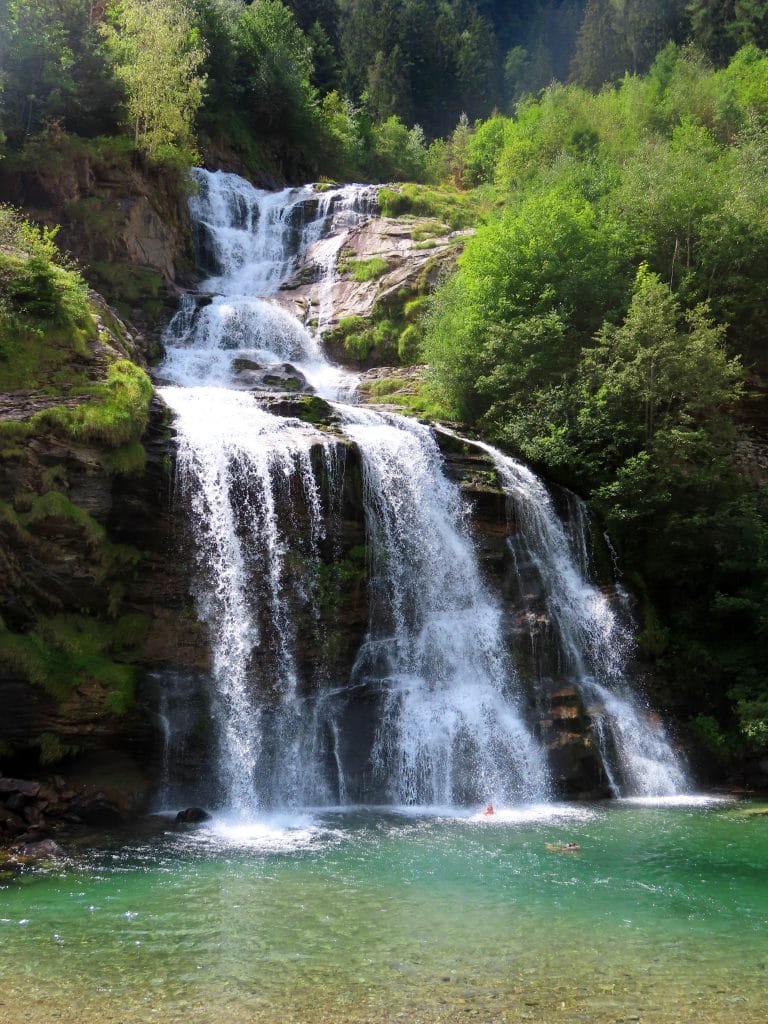 Just like Foroglio, you'll find this beautiful waterfall located in the Ticino region, which has a culture and atmosphere that feels distinctly Italian.
Viewing the lower falls is easy if you're happy to take a stroll, but you'll need to put in a little more effort if you want to see the upper falls for yourself.
Be sure to take your camera to capture this unforgettable sight!
12. Staubifall
Popularly considered one of the most beautiful waterfalls in Switzerland, Staubifall is the perfect place to cap off a Swiss jaunt.
The waterfall is becoming more and more popular among tourists, but it's still well worth seeing thanks to its astounding natural beauty.
The surrounding landscape is almost shockingly verdant, and the sky seems to go on forever above the waterfall itself.