Whether you're planning a UK holiday or just want to do something exciting with your friends for a birthday or anniversary celebration, there are few better ways to spend that time than by solving an escape room. If you've never heard of these attractions, they're essentially small rooms full to the brim with logic puzzles. You'll need to solve these puzzles in the time limit (usually sixty minutes) if you want to get out. They're tense, exciting, and mentally taxing.
That said, they're not all created equal. Some UK escape rooms simply aren't up to the task, while others are essential if you're visiting the city in which they're located. We're here to help you separate the good from the bad and to escape the rooms you shouldn't be trying. Some rooms tour, so you'll see similarities between them in each venue if they're hosting the same room. Here, without further ado, are the best escape room venues you can try around the United Kingdom.
Escape Live – Birmingham
This escape room venue is ranked number one on TripAdvisor for fun things to do in Birmingham. There are a hundred and ten venues on that list. That means Escape Live must be doing something right. Whether it's the horrors of Room 13, the live Peaky Blinders escape game, or the time travel shenanigans of Time Machine, you'll find something to love among Escape Live's many and varied offerings. The staff are friendly and helpful and the facilities are perfectly maintained.
Get Lost Escape Rooms – Dover
At Get Lost in Dover, it's all about the staff. The rooms themselves are incredible, with intuitive, well-thought-out puzzles that will never have you too stumped but still provide a challenge nonetheless. The staff, however, are on another level. They provide an approachable, relaxed, and welcoming atmosphere that's perfect for anyone who's never been to a room before. Our favourite rooms at Get Lost are the excellent movie-themed Director's Cut and the magical younger adventure Neverland.
Escape Nation – Stafford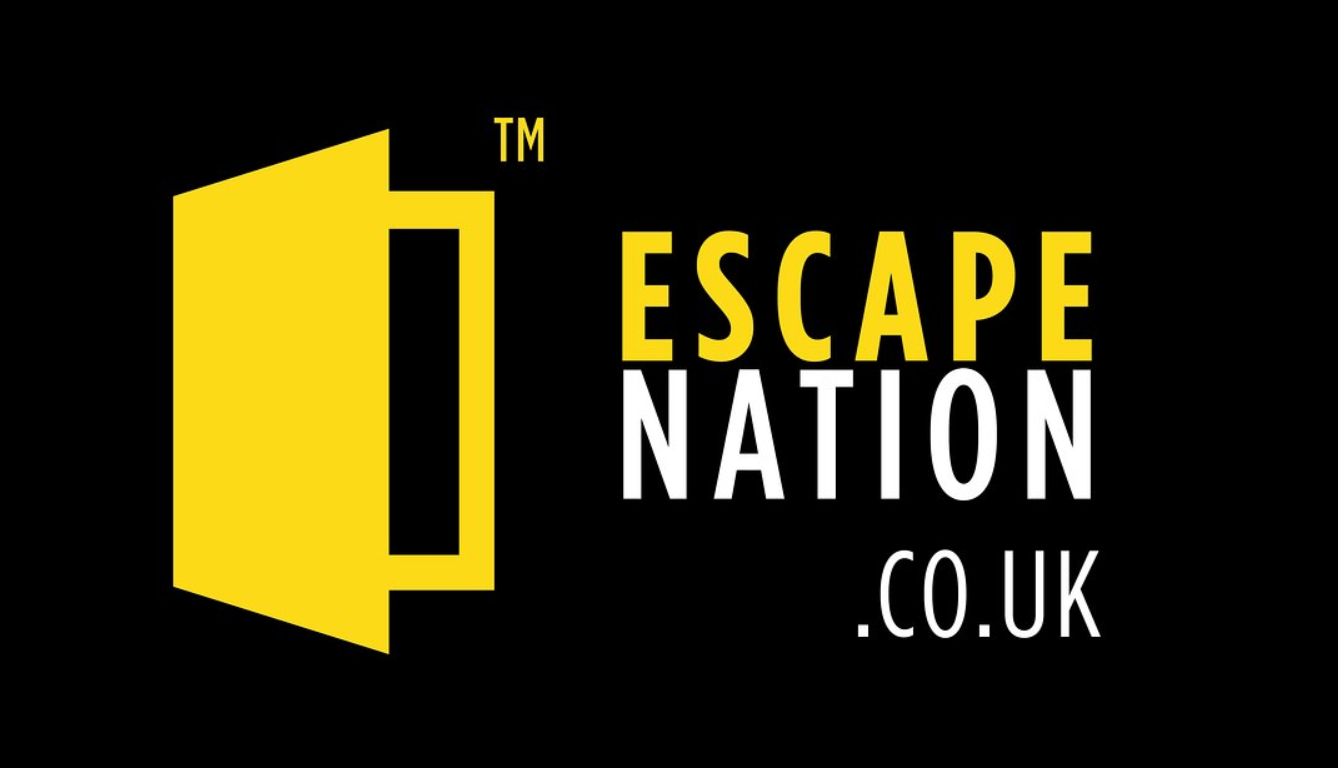 Run by two very passionate and friendly individuals, Escape Nation delivers an interesting experience. The challenge is, of course, to solve puzzles and escape from the room. You can enter with up to six players, the minimum is two. There are currently two themed rooms available; The Citadel and Incognito's Secret Lair. Two more rooms will be arriving soon. I personally went and opted for The Citadel room, it was my first ever Escape Room experience and it was both enjoyable and challenging. My team wasn't able to escape, but we were quite close, perhaps an additional 30 minutes would have enabled us to do so. However, you have 60 minuted plus a bonus time of 5-10 minutes at the end. I highly recommend booking in if you are in the area.
Secret Studio – London
Unlike many rooms on this list, Secret Studio only has one room on offer. Named for the studio itself, Secret Studio is a sixty-minute room taking place in an old abandoned film studio. This one has more of a narrative focus than the others, so it might be better to take people who are going to take it a little more seriously. That said, it's still great for corporate parties, tourists, and anyone else who likes a thrill. Be warned – your escape will be very, very narrow!
Pier Pressure – Brighton
Honestly, we wanted to include Pier Pressure simply for the excellent name, but we're still huge fans of the excellent puzzles and setting work that the folks at Pier Pressure do. It's rated the number one attraction in Brighton, which is impressive in such a crowded market, and boasts four distinct rooms (at time of writing), each with its own theme. You'll find Pier Pressure offers more unconventional ideas for its theming – there's even a very Brighton mod-themed room!
Adventure Rooms – Cardiff
While Cardiff's Adventure Rooms don't quite have the unique and innovative theming of some of the other rooms we've mentioned here, that's more than accommodated by the incredible skill and knowledge of the staff. The rooms themselves are extremely solid and well-crafted; you'll need your best puzzle-solving head on to make your way through the rooms, but they're intuitive and well-structured. There's also an intriguing Duel format that pits two teams against one another.
Houdini's Escape Room Experience – Southampton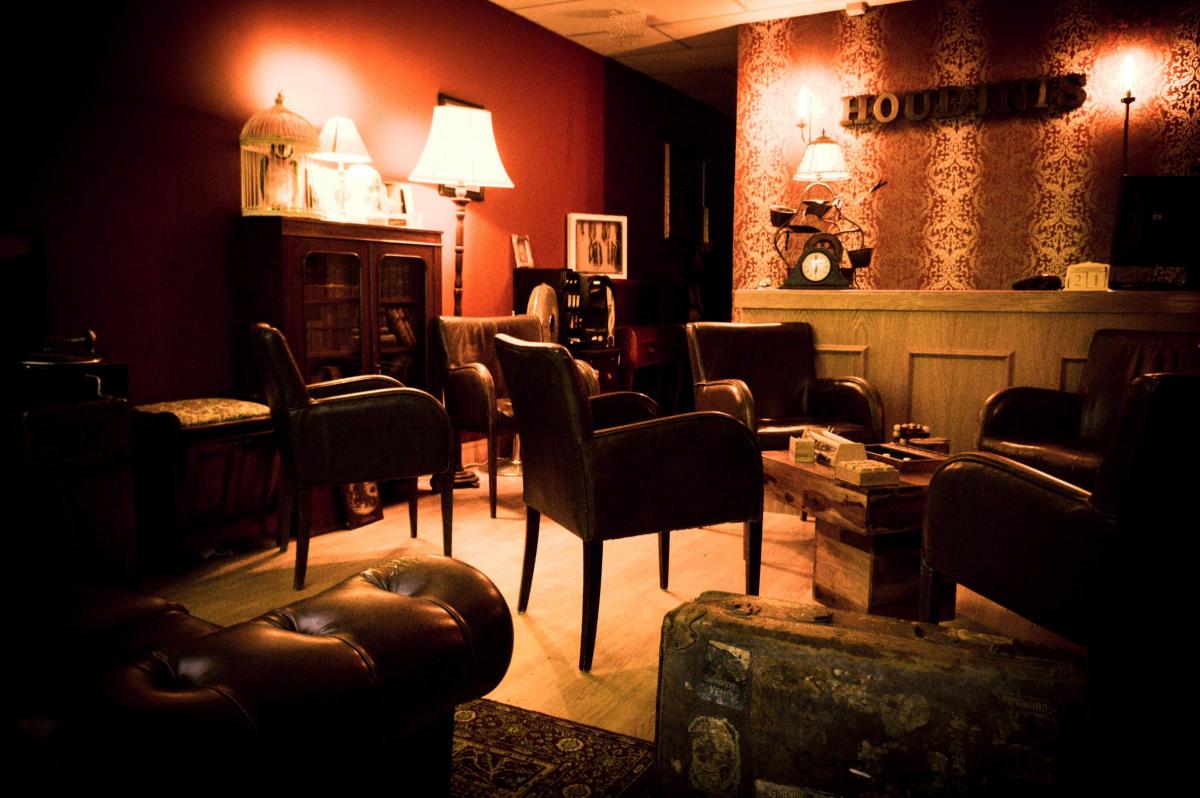 Some fun facts about Harry Houdini: his real name was Erik Weisz, he vigorously campaigned against fake psychic mediums, and he attempted to become the first man to complete a controlled power flight over Australia. He also lends his name to this excellent escape room, which boasts two variants: Escape from Alcatraz and Escape from Titanic. Both are wonderfully built puzzle rooms with excellent brain-teasers and an emphasis on teamwork. You can also try the free online escape room on their website!
Clue HQ – Birmingham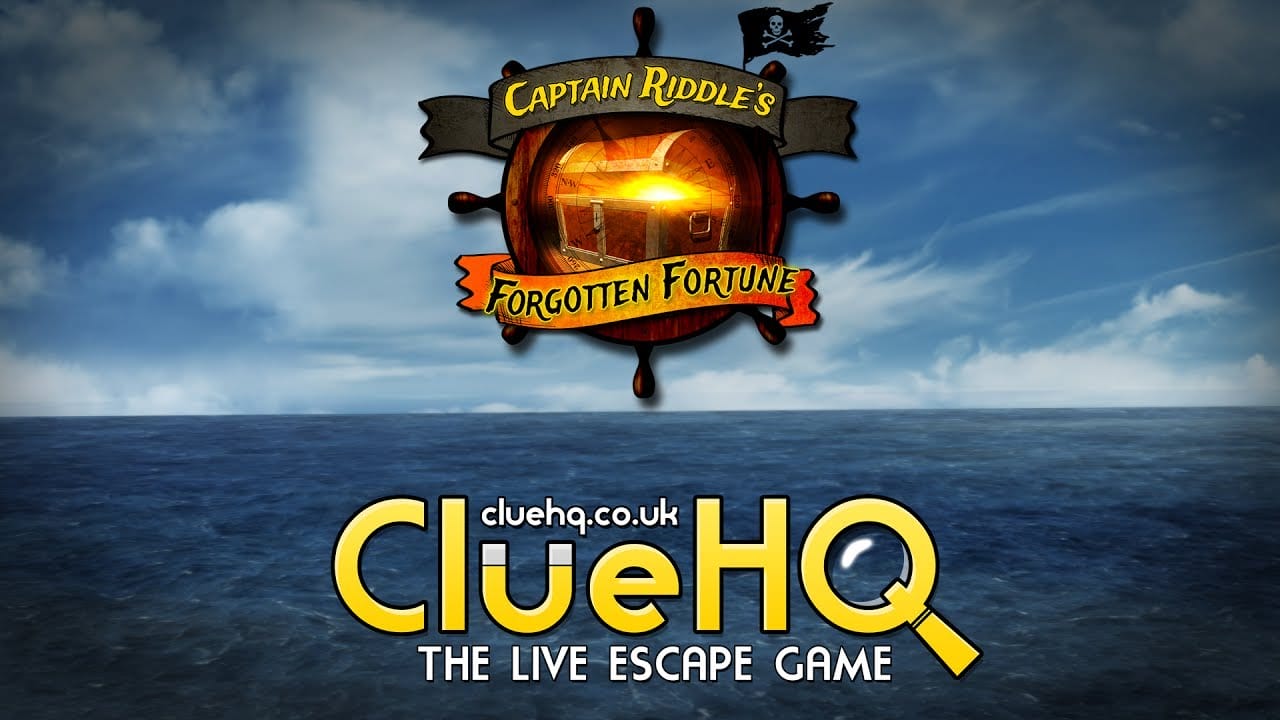 Don't let Clue HQ's dingy surroundings and unassuming frontage fool you – this escape room is serious about making sure its customers have fun. Clue HQ's room theming is impeccable, and despite a couple of slightly wobbly voice acting decisions, its puzzles are some of the most satisfying you can experience in an escape room setting. For added fun, try taking two groups along and seeing which one of you can complete your room first!
Escapism – Chester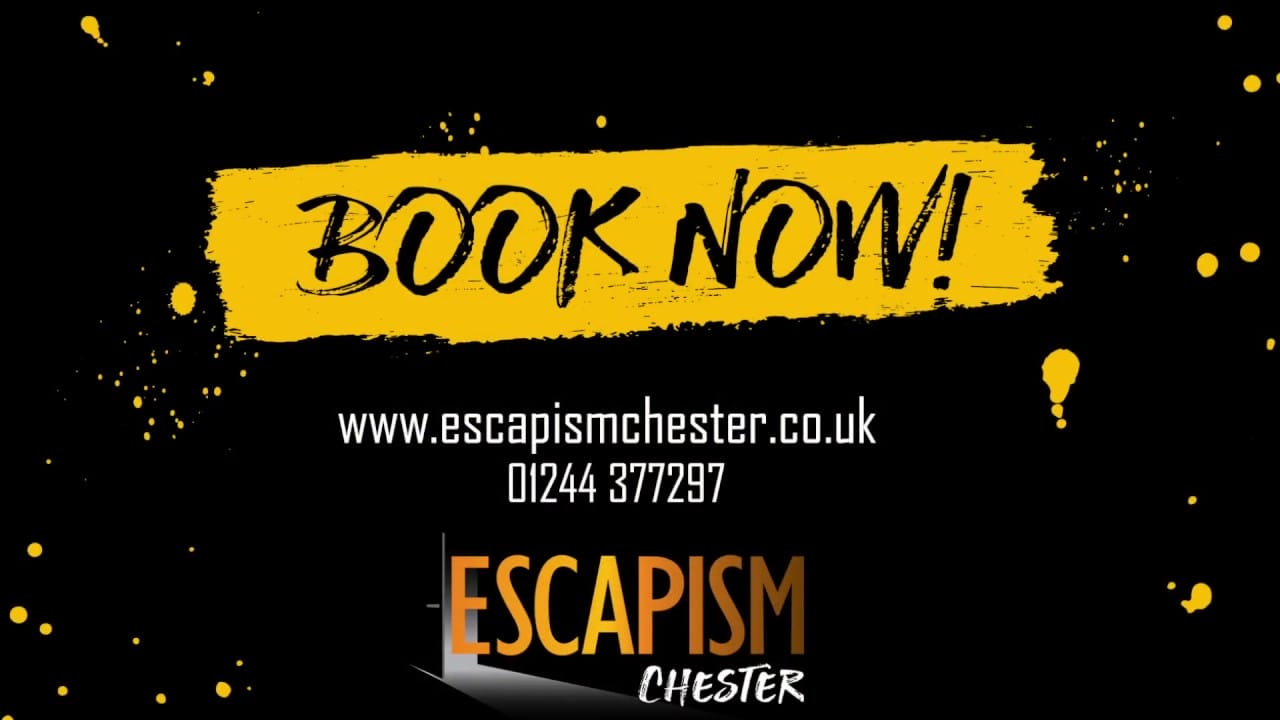 Sometimes, all an escape room needs to do is provide a solid, welcoming experience to get into the good books. That's what Chester's Escapism venue does; it's not particularly special and its bells and whistles aren't particularly impressive, but it's an excellent venue with some brilliantly-constructed rooms and a host of welcoming, friendly staff members. It's also not too far from the excellent Chez Jules restaurant, so you know where to go once you're done!