The UK is a wonderful place if you're looking to visit a theme park. There are some excellent options in Scotland, Wales, and Northern Ireland, of course, but if you want the best possible time, you're better off visiting England for theme parks. There's a pretty high concentration of parks in England, so whether you want a more sedate time with a shooting gallery or you want to experience the most death-defying rollercoasters the UK has to offer, you're bound to find what you want. Here are the best theme parks in England that you can visit right now.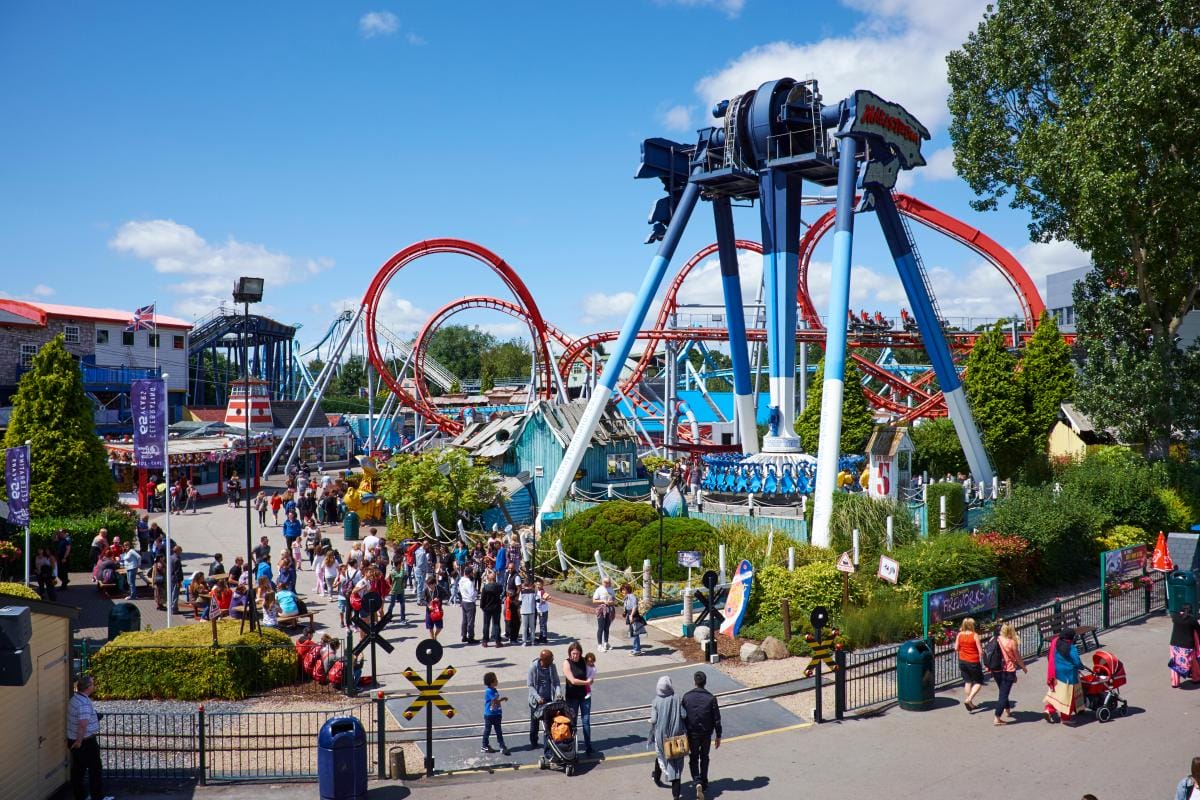 There are two legendary theme parks situated pretty close to one another in the UK. We'll get to the other one in due time, but first, let's talk about Drayton Manor. The park is routinely kept clean and tidy by a dedicated lineup of staff, and the rides are excellent. The Shockwave roller coaster is only one of two stand-up coasters in Europe, and it's tremendously thrilling. Even if you're not a coaster fan, you'll still find plenty to see and do at Drayton Manor, including the Dino Trail and playing a few rounds of Crazy Golf. All in all, this is an excellent day out for families.
The second of two theme parks within the same region of the UK (roughly speaking, of course), Alton Towers is, like many UK theme parks, a resort as well as a park. You'll find plenty of rides here; the Alton Towers Dungeon offers a terrifyingly spooky ghost train ride, while coasters like the Nemesis and the Smiler present plenty of thrills for the discerning theme park customer. However, you'll also find plenty of accommodation if you're after a longer break; the Woodland Lodges hotel and the adorable CBeebies Land hotel allow families to stay for getaways.
Thorpe Park boasts the world's first ten-loop coaster, the Colossus, and it's aptly-named. It'll give even the most hardened coaster veteran a run for their money, as will the Nemesis Inferno, a great new twist on a classic ride. There's also the Saw Coaster, which offers the world's first roller coaster with overt horror theming. If coaster thrills aren't your thing (and you don't want to play Jigsaw's game), the Rumba Rapids sends you and your crew down a raging river, or you could try out the trippy Black Mirror Labyrinth instead.
The big selling point for Chessington World of Adventures is that it isn't just a theme park; it's also got a zoo attached to it. Lest you feel concerned for animal welfare, however, know that Chessington has made a number of conservation commitments; it has its own conservation fund, which is going to help protect wildlife and the natural world. Of course, there's also a great theme park at Chessington, with incredible new rides like the vertiginous Croc Drop and the piratical Blue Barnacle. There are also plenty of places to stop and eat if you need refreshments.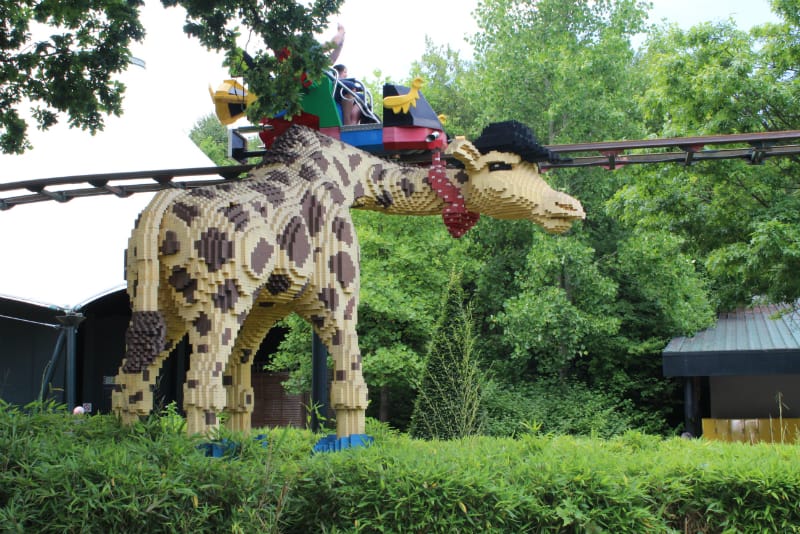 Legoland Windsor is a colourful, beautiful park that's perfect for the whole family. There are rides, of course; the Dragon takes you on a ride with a Lego-fied lizard, while the Hydra's Challenge ride offers a twisty water adventure with lots of interesting alterations to the formula. There's also a go-karting Driving School that lets you drive your very own Lego kart, and you'll find a Legoland Express to take you around the park and let you see the sights. If you've ever loved Lego – if you played with it as a kid, or if you still do now – then Legoland is an essential place to visit.
Blackpool Pleasure Beach prides itself on being COVID-secure, so you won't need to worry about the surfaces you touch or the rides being unsafe. There's lots to do here, of course; The Big One is a hyper coaster without equal, while Valhalla is a beautiful water ride with lots of great theming (although it's currently under renovation and due to re-open in 2022). This being Blackpool Pleasure Beach, you can also expect plenty of other stuff to do, including accommodation, excellent restaurants, and regular events to keep you entertained.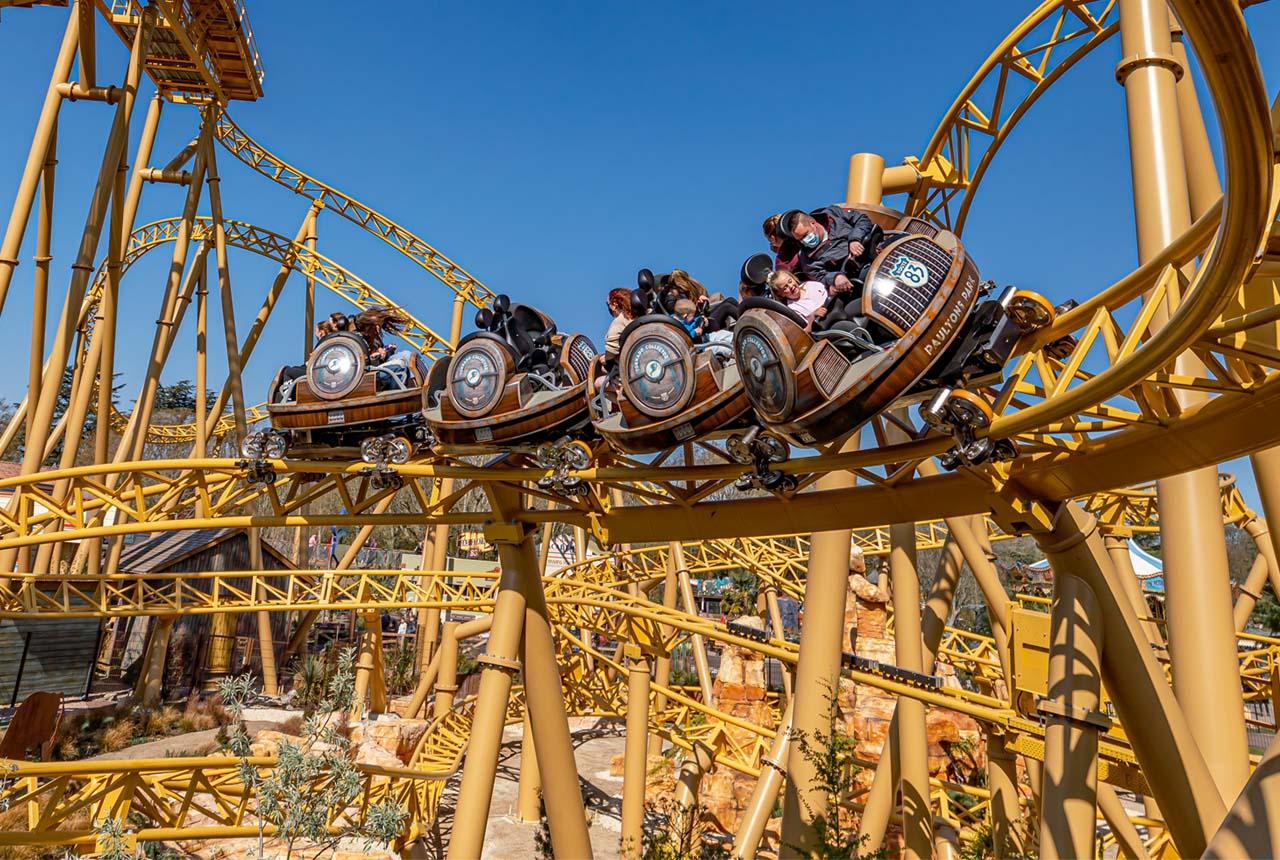 It's unfair that Paultons Park has something of a reputation only for its children's rides, because it has just as good a selection of thrilling coasters to check out. The Storm Chaster is exhilarating and terrifying in equal measure, while the wonderful Flight of the Pterosaur puts you on the wings of an ancient dinosaur (metaphorically speaking, of course). There are lots of kids' rides, too, including the Cat-O-Pillar Coaster and the Grampy Rabbit Sailing Club. When you're tired of the rides, you can check out a film at the 4D Cinema or take a look at the Peppa Pig tie-in adventures.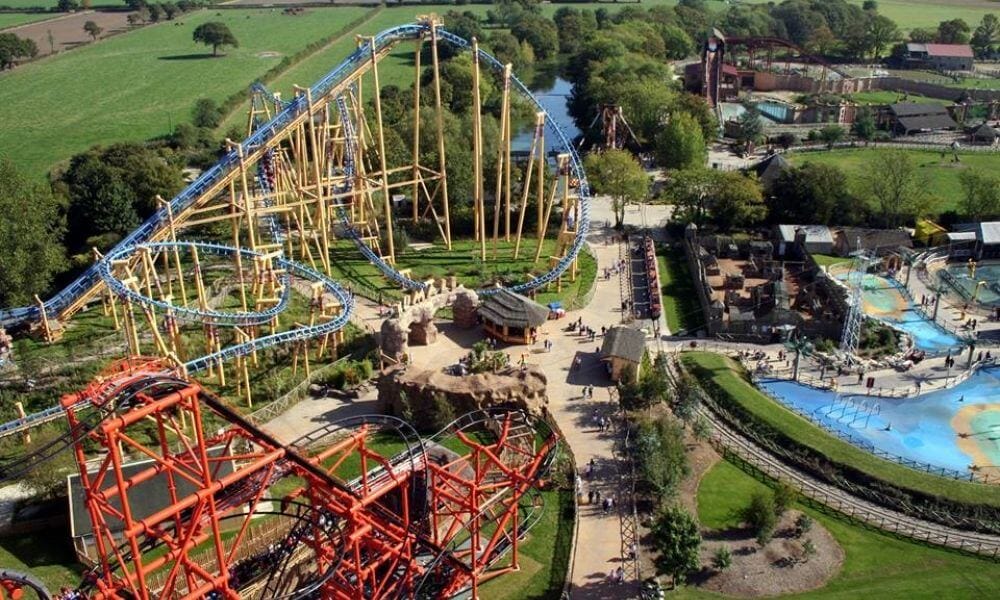 Even though Flamingo Land closes over the winter, there's still lots to see here; their "Winter at Flamingo Land" program puts together a number of cold weather-friendly events and adventures you can experience. When the theme park is open, this Yorkshire-based venue has some amazing rides. The Mumbo Jumbo offers a 112-degree vertical drop, making it ideal for thrill-seekers, while the Zooom gives families a chance to experience a suspended coaster without equal. Don't visit Flamingo Land without stopping off at the Children's Planet play area, too!
These are just some of our favourite theme parks within the sceptred isle that is England. If you look off the beaten path, you're sure to find some that you love as well, and that isn't even including the options you'll find in Scotland, Wales, or the Republic of Ireland, all of which have great parks of their own to take a look at. What's your favourite theme park in England? Which ones have we missed on this list?