As of 2022, the population in Europe was around 750 million people. That's less than the entire population of China, but there are so many storied and cultured countries in Europe that it's still an incredible place to visit. The same goes for theme parks; there are some truly amazing theme parks scattered throughout Europe. If you want to know where you should go in Europe as a theme park fiend, we're here to help you. Here are the 20 best theme parks in Europe.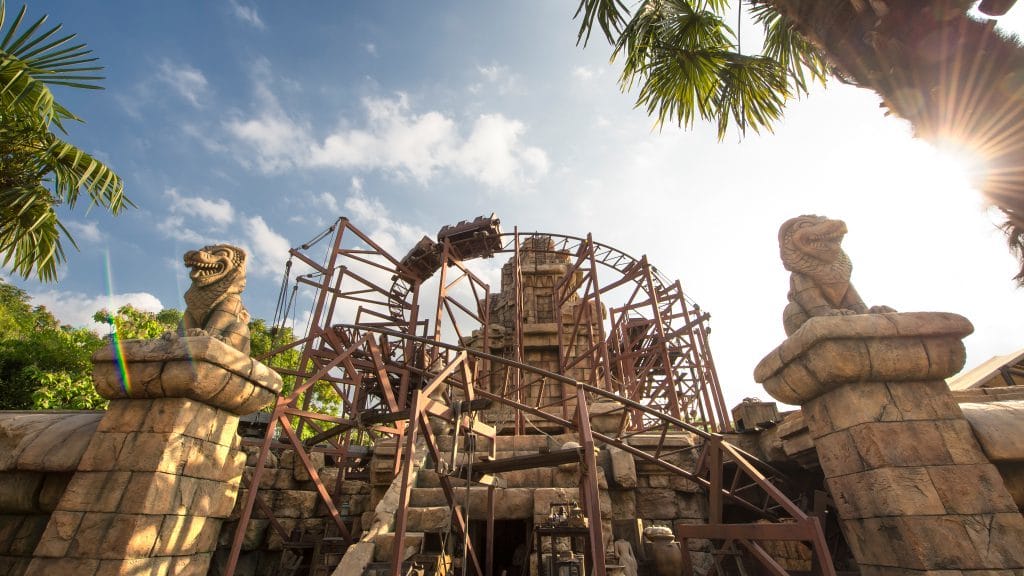 Of course, the single greatest theme park in Europe is Disneyland Paris, which won't come as a surprise to you if you've ever been there. The secret to Disneyland Paris is its excellent two-park structure. The Disneyland Park houses all the rides, with the Sleeping Beauty Castle serving as a centrepiece. Conversely, the Walt Disney Studios Park has lots of memorabilia and paraphernalia related to the process of movie-making, which will be of interest to movie nerds everywhere.
Arguably one of the UK's best theme parks (and others will be appearing on this list, so don't worry), Thorpe Park is an essential trip if you're visiting England. The Black Mirror Labyrinth is a trippy, head-scratching experience, while the Nemesis Inferno coaster puts a spin on a classic. You should also check out the official Saw and Walking Dead rides if you're into your horror stories.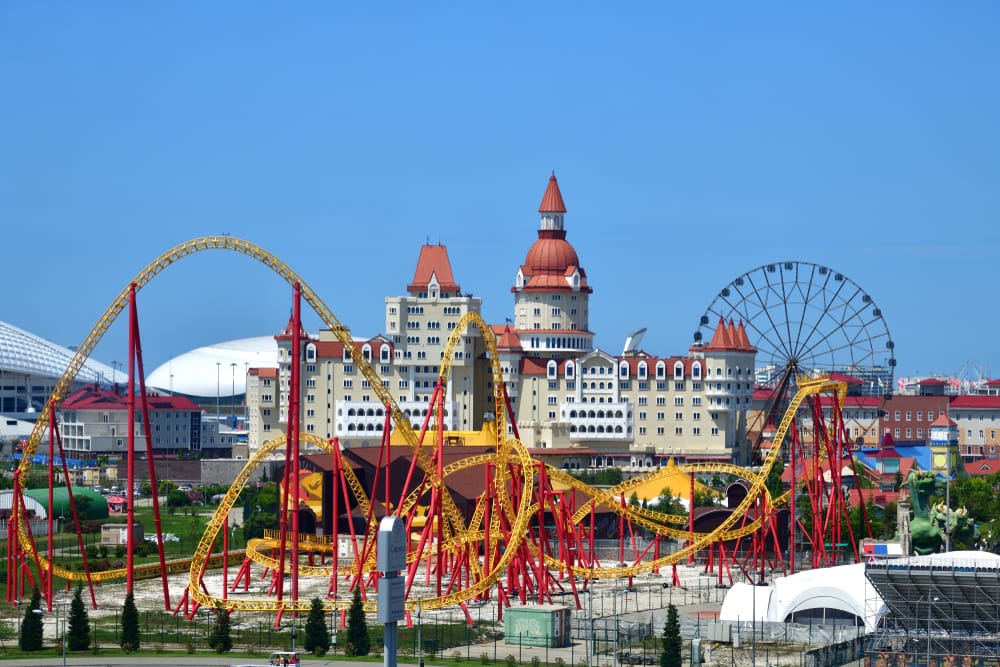 This beautiful Russian venue was built specifically to commemorate the 2014 Sochi Games, and as you might expect, it's got lots of theming revolving around those games. However, there's lots more to do and see here, including the inverted boomerang-style Quantum Leap coaster and a delightful trip through a picturesque fairytale town in Bogatyr's Race.
4. PortAventura (Spain)
Boasting over 4 million visitors per year, this theme park, located south of Barcelona, is one to consider visiting. Located by two airports, this theme park is easy to get to for travellers. It has a good mix with five themed areas, these include, Polynesia, México, Mediterrània, Far West and China.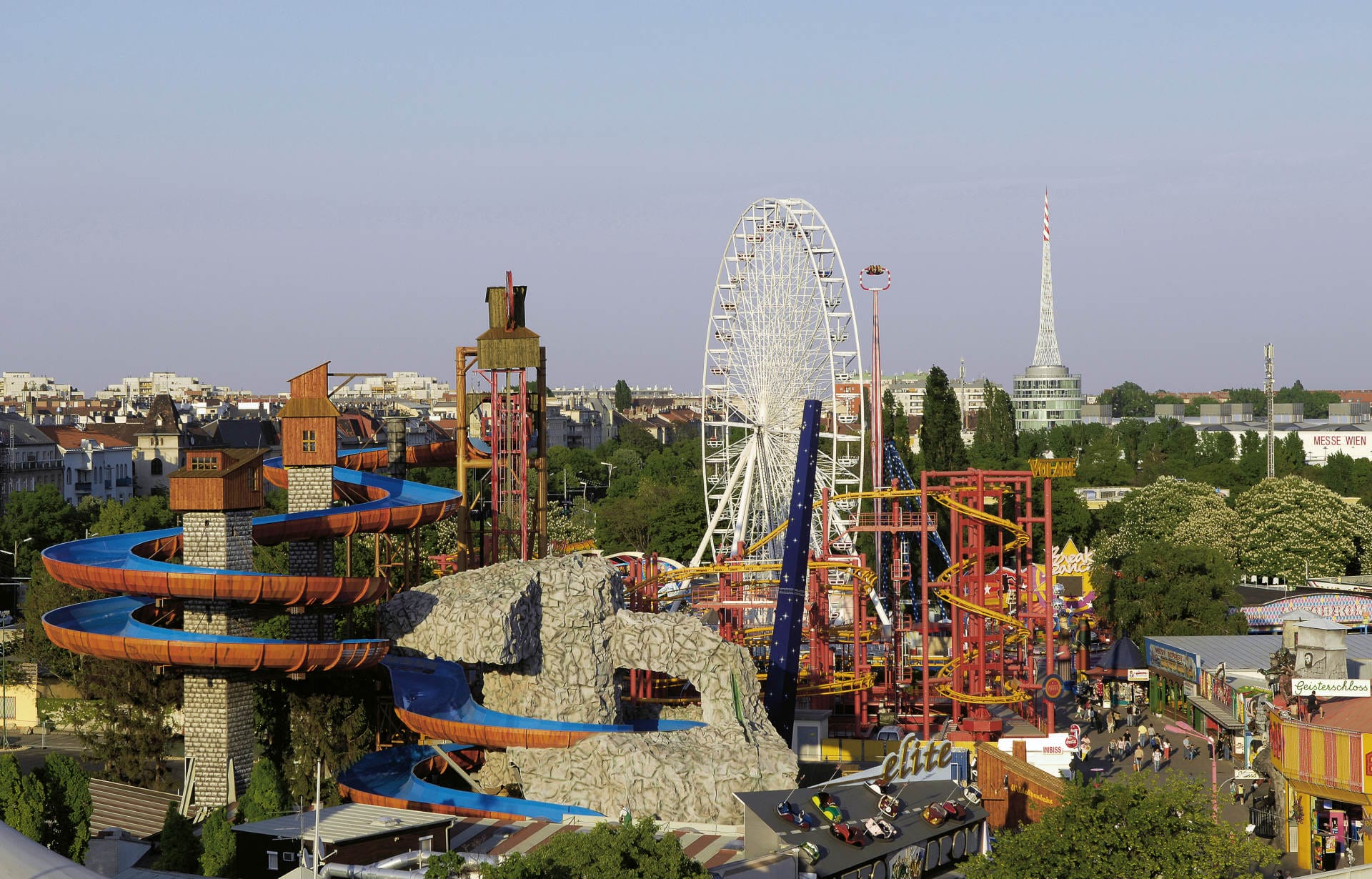 Austria is truly a breathtaking country, and Prater summarises why. Here, you'll find the iconic Giant Ferris Wheel, which is synonymous with Vienna and Viennese culture. However, there's also an amusement park at Prater, and between the months of March and October, you can take your family there to enjoy a wonderful day out. There's also a waxworks museum and a disco, among other things!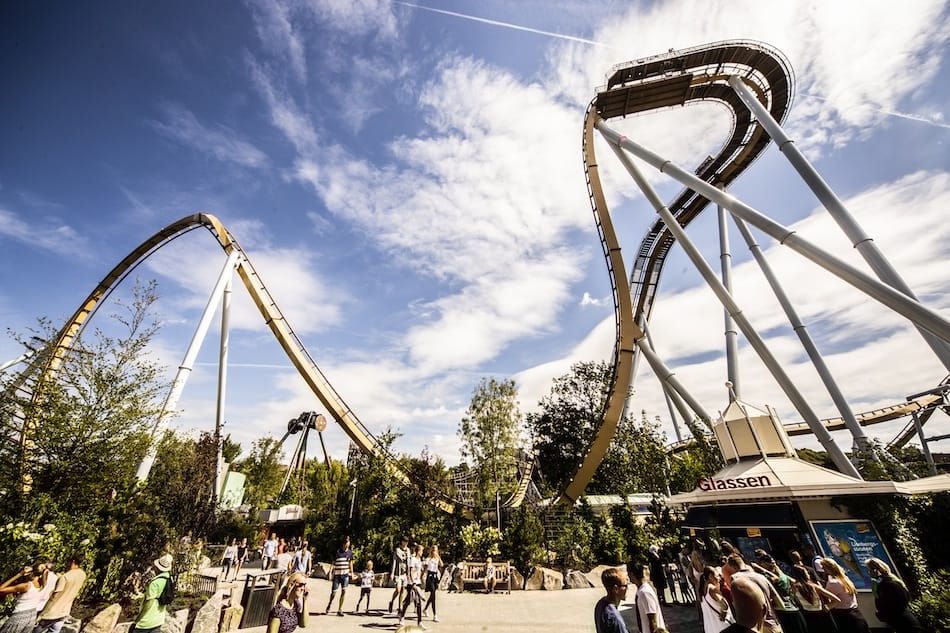 As Scandinavia's most-visited theme park, Liseberg has over 3 million guests per year, and when you visit, it's very easy to see why this is the case. There are rides galore here, of course, as well as classic fairground rides and live shows and events. You'll also find plenty of restaurants serving classic Swedish food, so if you want a slice of this beautiful country, you could do much worse than Liseberg.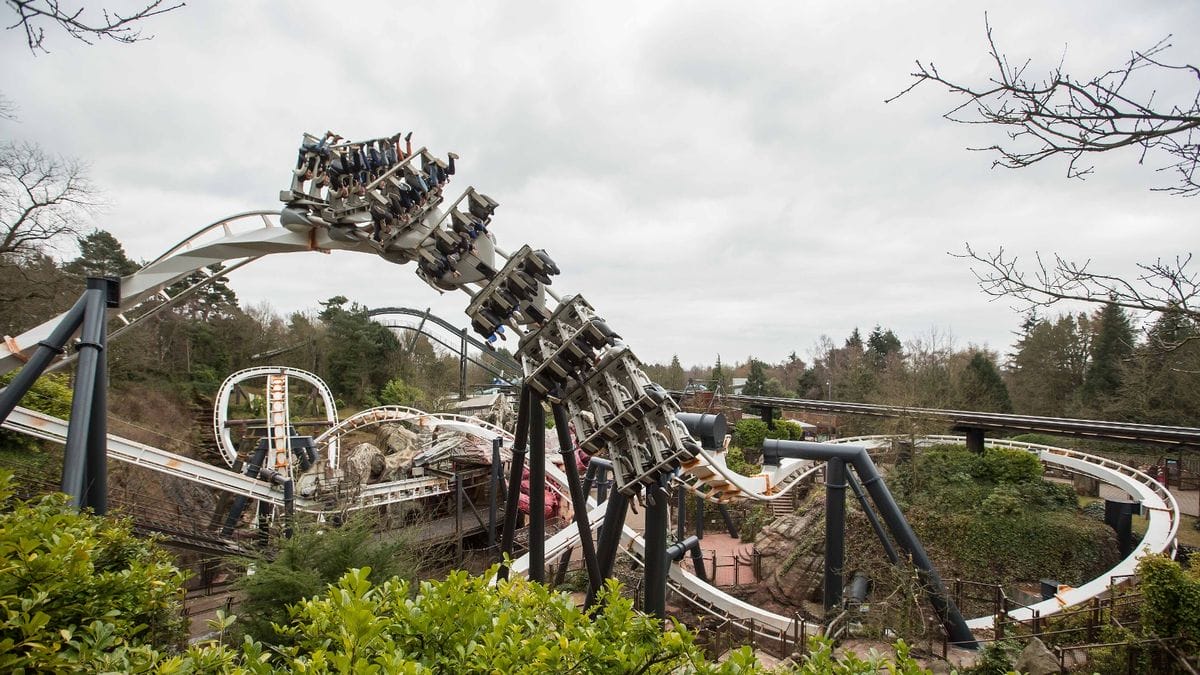 Another park based in the UK, Alton Towers is one of two parks located in picturesque Staffordshire (the other of which we may well be hearing from before this list is over). The terrifying Wicker Man ride takes you through a giant burning wicker figure, while the Nemesis and Smiler rides are perfect for those who want pure, unadulterated roller coaster thrills when they visit a theme park.
With a number of different themed areas and plenty of rides to experience, Mirabilandia can lay claim to being Italy's best theme park experience. If you love dinosaurs, you'll adore the Bicisauro ride, which sends you soaring through the skies alongside huge Jurassic birds. There's also the Legends of Dead Town haunted house ride, which is genuinely scary even for veterans.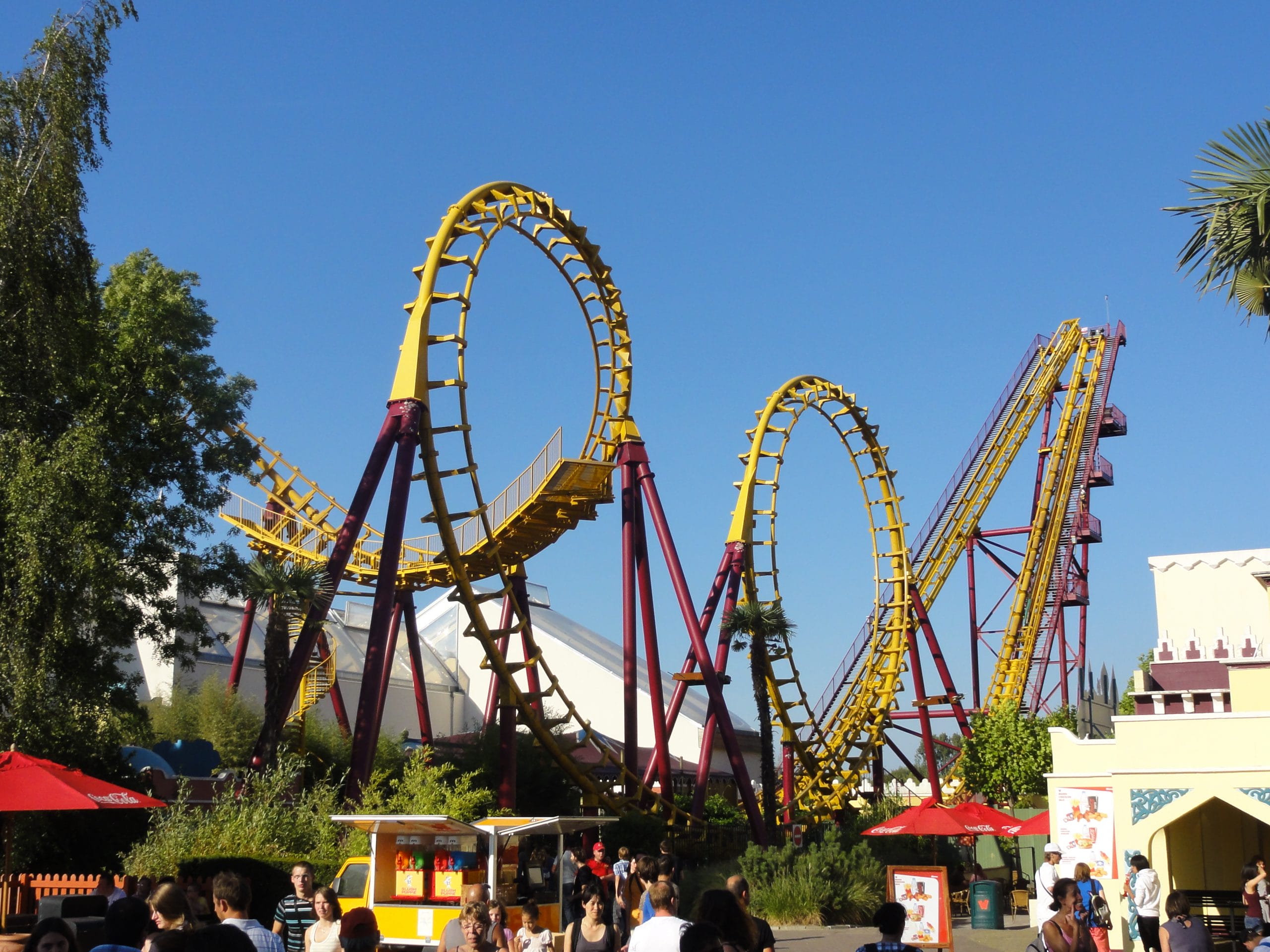 Walibi boasts the highest and fastest roller coaster in the entire Benelux region, which encompasses Belgium, the Netherlands, and Luxembourg. The Kondaa must be seen to be believed, but even if you're not a thrill-seeker, you'll find lots of diversions here as well. These include the Challenge of Tutankhamun rail shooter ride, as well as the Aqualibi water park.
The second English park located in Staffordshire, Drayton Manor has long been considered a "milder" alternative to Alton Towers, and while there's some truth to this, you'll still find plenty of thrills here. These include the incredible stand-up drop Apocalypse ride, which, along with the equally terrifying Shockwave, have been the subject of rumours regarding removal for many years.
As Germany's largest theme park, Europa-Park has a lot to live up to, but it deserves its status. The incredible Yullbe VR experience is an ambitious, innovative venture that rewards anyone willing to take a chance on something different, and there are also lots of classic, conventional rides if you're just looking for a fun theme park experience to while away a few hours.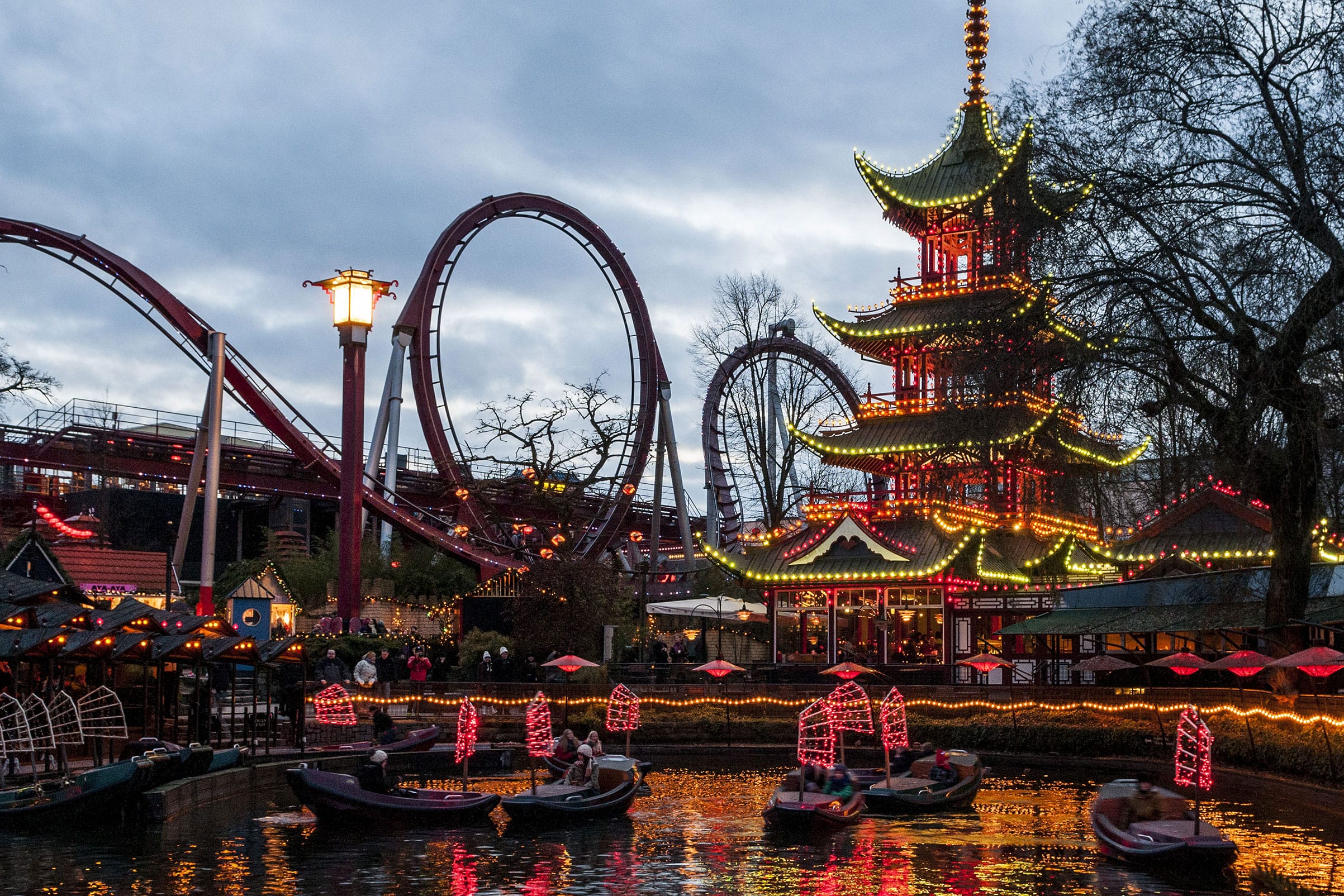 This beautiful Danish theme park should be commended for its website alone, which is a thing of modern design beauty. The park itself, of course, is also not to be sniffed at. The Golden Tower is the centrepiece of Tivoli Gardens, and it offers a real challenge for those who think they can't be scared by coaster experiences anymore. There's also a classic carousel, a high-speed Camel Trail, and more.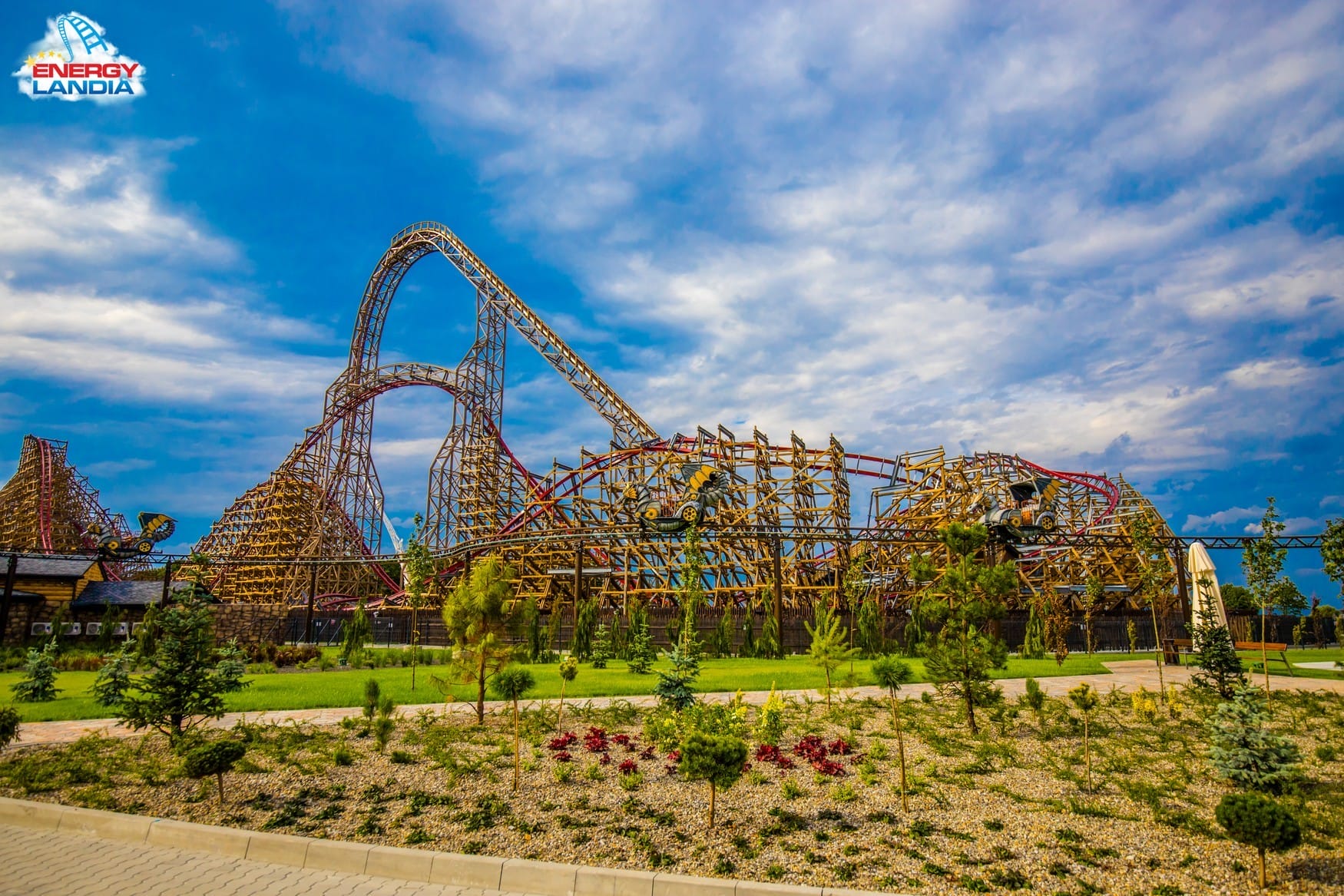 Poland's biggest theme park certainly earns its reputation as one of Europe's premier entertainment destinations. Coasters like the Tsunami Drop and the Viking are perfect for thrill-seekers, while the beautiful pastel-coloured Sweet Valley gives kids a wonderland of sweet treats to explore. The Aqualantis water zone is also a great place to splash around and have some fun.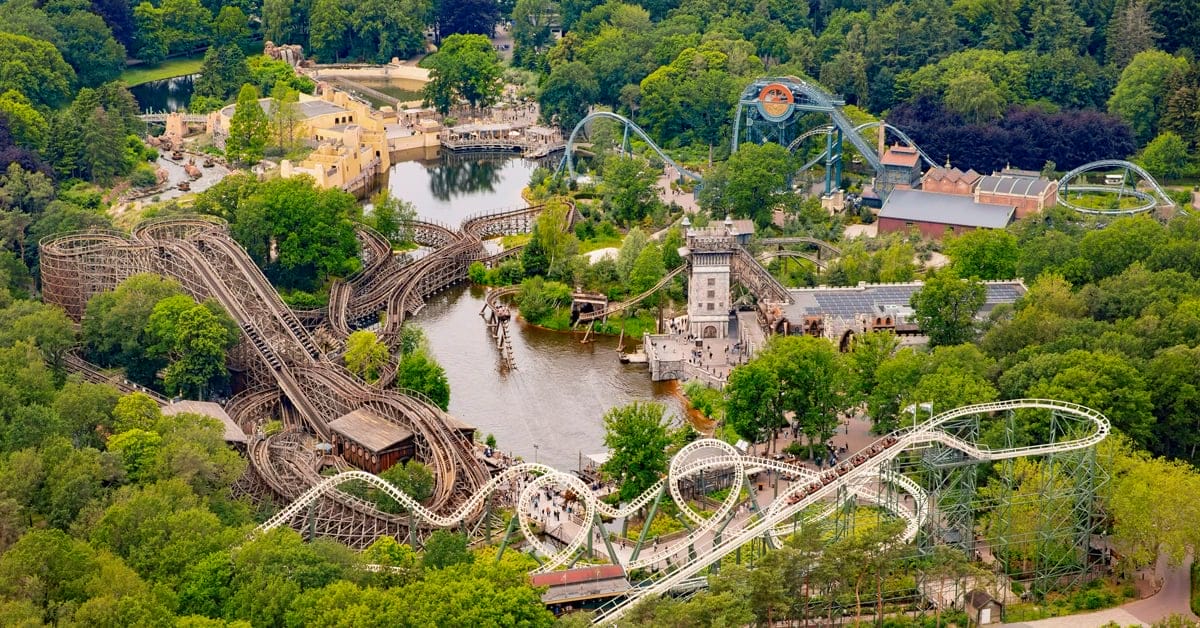 If you're an outdoorsy type, Efteling has to be on your list of destinations to visit. The beautiful play forest area has lots of things to climb and explore, and the Fairytale Forest offers traditional folk wonder and magic. That's not to say there are no thrills to be had here; the Baron 1898 dive coaster and the Joris en de Draak wooden coaster are both great ways to find that adrenaline rush.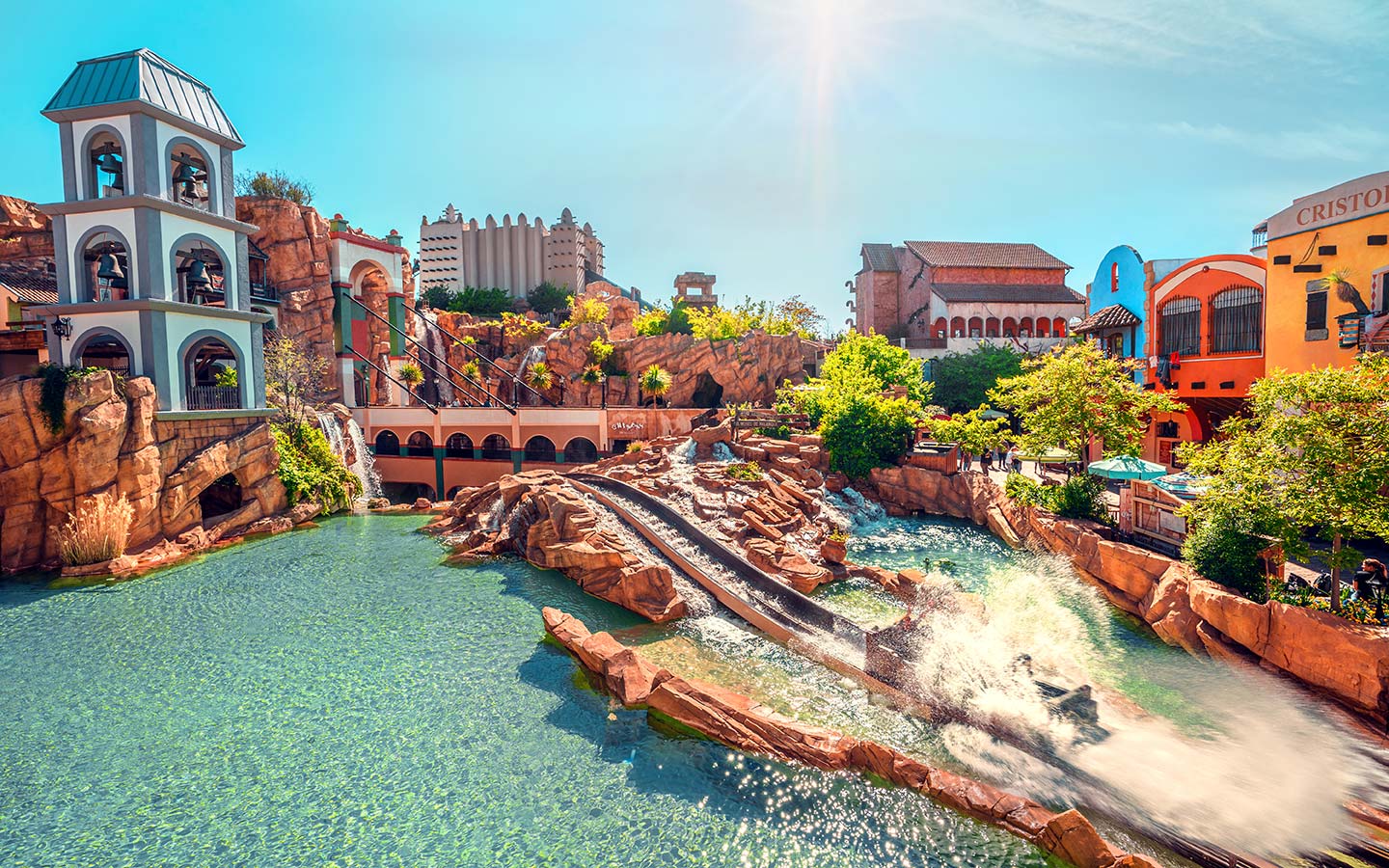 Right from the off, you can tell a lot of effort has been put into the theming of Phantasialand. It has several themed areas; you can explore the steampunk stylings of Rookburgh, drink in Mexican-style fiesta decorations, or even explore an African jungle in Phantasialand. All this, plus lots of thrilling rides, plenty for the kids to do, and some truly amazing food.
Many children dream of visiting Legoland Windsor, so why not indulge your inner child and visit yourself? Obviously, there are lots of Lego-themed rides at Legoland Windsor, so if you're not a big Lego fan, this might not be the best destination for you. If you love Lego, though, you can enjoy rides like the Fire and Ice Freefall and the impressive Hydra's Challenge water ride.
Le Pal has plenty of rides for you and your family to enjoy, but it's also a great savannah-style conservation area, with plenty of animals to see. You can even stay in the park thanks to the Le Pal Savannah Reserve, which offers accommodation and beautiful views of the park. There's plenty here for everyone, regardless of whether you love zoo-style experiences or not.
Romania is a vastly underrated holiday destination in general, but nowhere is this encapsulated better than in Dino Parc. It's a dinosaur-themed outdoor museum with lots of things to see and do, especially if you're a dinosaur lover. You'll also find an impressive interactive volcano that actively simulates the effect of an eruption, as well as an adventure route for the intrepid.
Last, but most certainly not least, we have the UK-based Paultons Park, which is located in The New Forest in Hampshire. It's home to Peppa Pig World, which is sure to go down a treat with anyone who's a fan of the little pink pig, but there are plenty of grown-up rides as well, so don't despair. The Cyclonator and the Cobra should make short work of anyone who's bragging that they can't be scared by roller coasters anymore.
There are many things that could lay claim to being the jewel of the Midlands, but the Safari Park is certainly one of the most iconic. This beautiful drive-through park allows you to get up close and personal with lots of different kinds of wildlife, and there's also a park to enjoy outside of the main attraction. If you like to immerse yourself in your park experiences, you owe it to yourself to try this one out.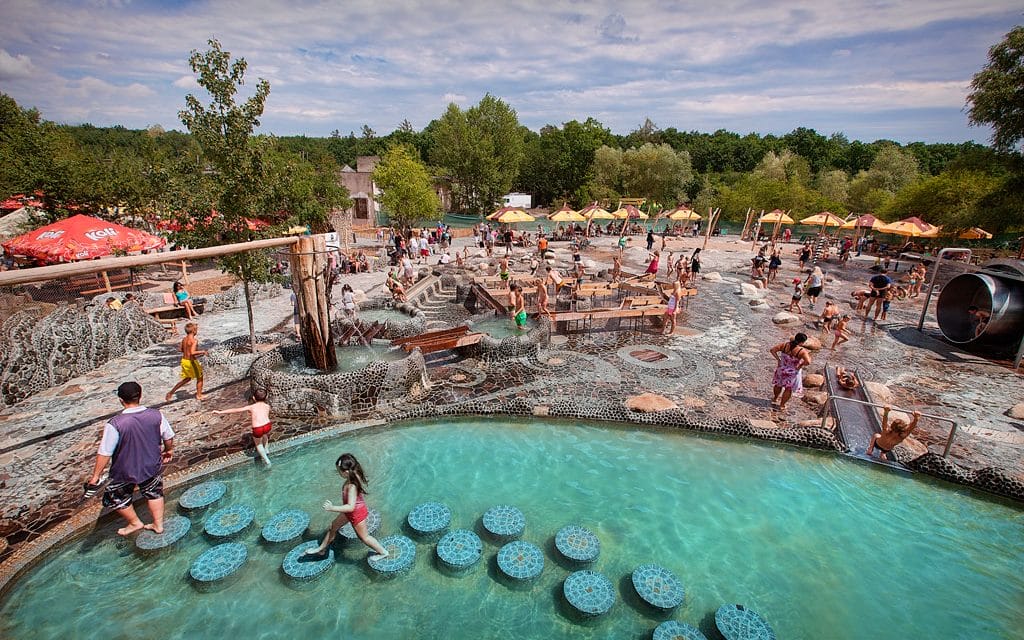 Park Mirakulum is located in the Czech Republic and is a rather offbeat experience. If you're a theme park veteran and you've seen all there is to see, we'd strongly recommend this one; it's unconventional, sure, but it's a handmade paradise with lots of beautiful and strange attractions. From its twisting coasters to its vast maze, Park Mirakulum has something for even the most experienced theme park lover.
We hope this list of Europe's best theme parks has been helpful! Which ones did we miss? What's your favourite European theme park?