There's nothing quite like slamming down the slopes on some fresh powder, especially if you can count on retreating to the comforts of well-appointed lodgings soon thereafter. However, while many might be inclined to think that skiing is more of a distinctly European thing, the truth is that there are some absolutely grand ski resorts based right in the good ol' USA. Anyway, here are some of the best locales to consider if you're a skiing fanatic and have turned your sights toward the United States as a probable destination.
Alta, Utah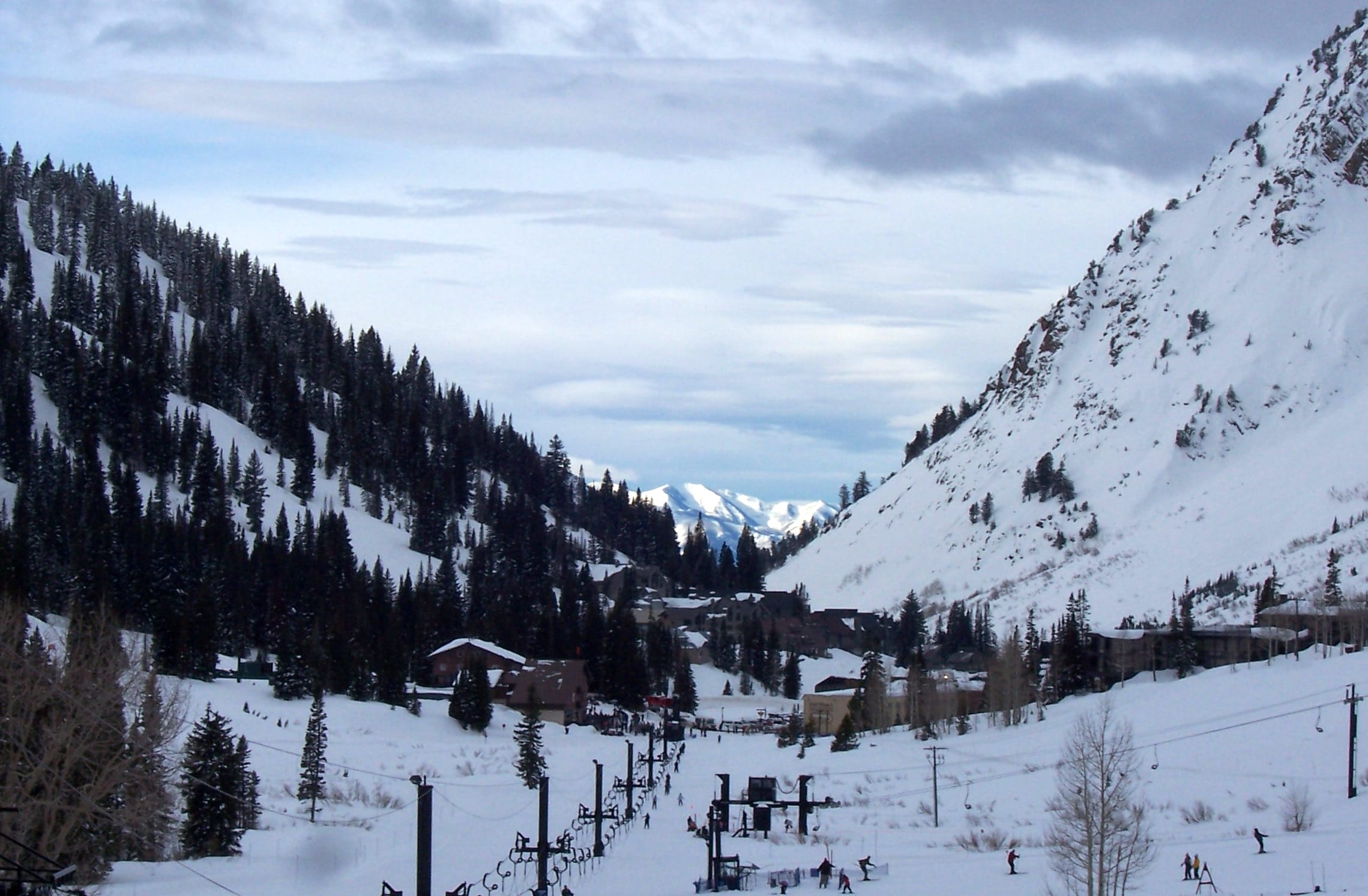 Who knew that Utah (of all places) contained such a wonderful ski resort? One thing you need to know about Alta is that it's actually one of the oldest skiing communities to be established in the US (1939). Armed with this history, the city has continued to provide travelers from all across the globe with some truly great skiing opportunities. Those with an interest in excitement will be happy to note that it's also a resort offering some higher elevation action as well, of course if you're into snowboarding you'll have to look elsewhere for fun (as it is officially prohibited here). While it certainly could be considered one of the more challenging areas for advanced skiers, Alta is also very family-friendly as well.
Jackson Hole Mountain Resort, Wyoming
Arguably, the mountain resort at Jackson Hole, Wyoming is one of the absolute best skiing areas in the world, bar none. Possessing steep vertical drops and mostly terrain for expert and intermediate skiers, this resort is just as lovable as it is (sometimes) unforgiving. At the same time, the town itself is great – jam-packed with exciting stuff to do and truly world-class amenities for the wearied traveler. Even if skiing isn't your thing, you'll never run out of stuff to do here as it provides access to great state parks, dining, and shopping (as well as spa treatments). Of course, if you're interested in Jackson Hole, you're probably a skiing fanatic, right? Seriously, if you want to test your meddle, this is the place to do it.
Alyeska Resort, Alaska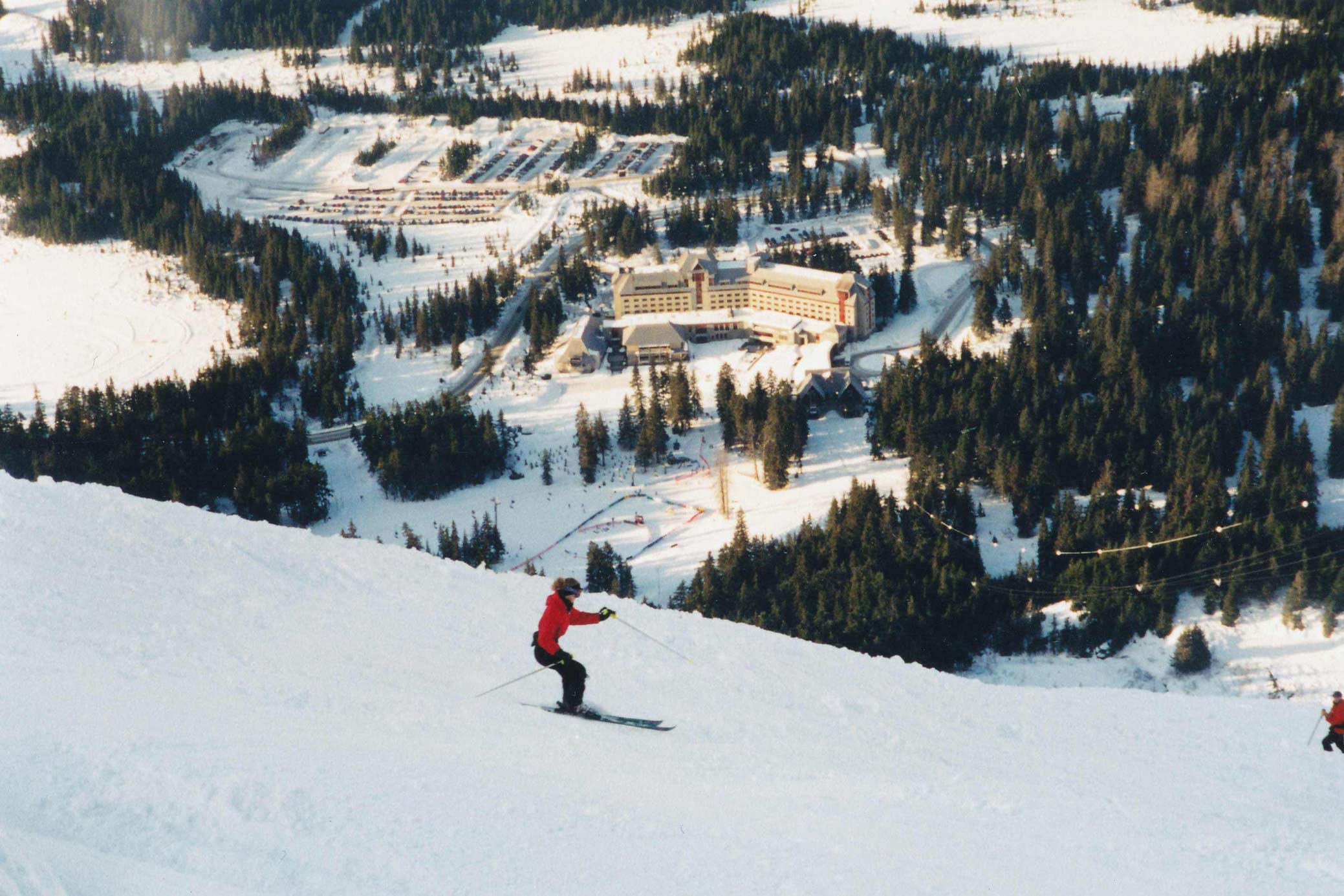 Assuming that you're interested in a more Northern locale, Alaska's Alyeska Resort shouldn't be missed. Located within 30 miles to Anchorage, this charming resort town is a great destination for those who want to truly get away from it all. Naturally, people come to stir up the powder on Mount Alyeska, with its many expert-level runs to explore, but you'll also find luxury and excitement there as well (if that's what you're after). This is a great spot for year-round skiing if you're proficient.
Vail, Colorado
Last but certainly not least, we come to Vail, Colorado – one of the US's most prominent skiing destinations. While the town itself functions merely as a sort of base camp for the resort, it's full of wonderful things to do and great lodgings. Of course the slopes and skiing action is simply out of this world and is the largest skiing resort in the whole of the United States. Aside from the fact that you'll find every kind of skiing opportunity here, from bunny hills to the most challenging peaks one can imagine, the area tends to be rather tranquil in its temperament (weather), with the sun shining through brightly nearly 10 – 11 months out of the year. Those heading up to Vail Mountain will immediately notice that there are three distinctive base areas to access it (Lionshead, Vail Village, and Golden Peak, each one offering its own unique enchantments). If you can only pick one US skiing destination, it should probably be Vail.
Ski Resort Locations:
[google_map map_id="1182″/]