Iceland is one of the most beautiful countries in the world, and also one of its most underrated. Of course, it gets its fair share of tourism throughout the year, but many neglect this wonderful destination because of its remote location and lack of hot weather.
We think they're missing out, not least because Iceland is home to some of the most stunning natural beauty you're ever likely to see. One of Iceland's most iconic features is its range of waterfalls, so without further ado, let's have a look at some of the most beautiful waterfalls in Iceland. Make sure to add these to your travel itinerary!
Hrafnbjargafoss
This incredible waterfall must be seen to be believed; it looks like something from a science fiction movie. Water cascades over the sides of mighty glaciers, creating a unique vista that you'll want to treasure forever. You'll have to travel to northern Iceland to get to this natural wonder, but once you're there, you'll be able to see the Raven Cliff Falls, as the name Hrafnbjargafoss translates to, in all their glory. Looking down into the chasm into which this waterfall pours is truly magical.
Skogafoss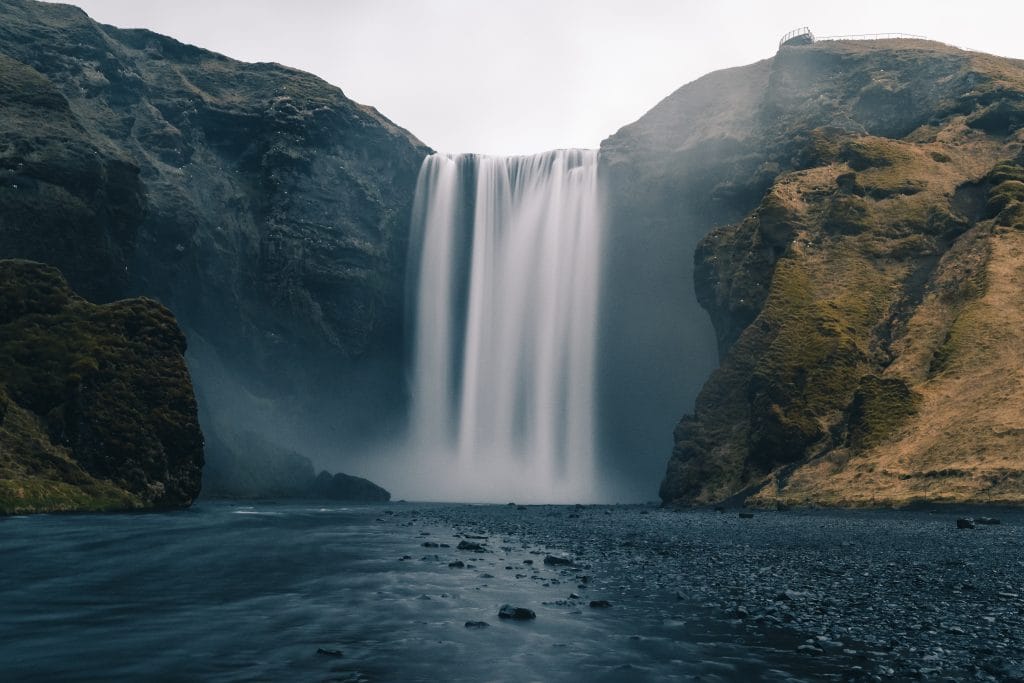 If you're staying closer to Iceland's southern coast, then you should definitely make time to see Skogafoss. Unlike Hrafnbjargafoss, which is rather inconvenient for close study, Skogafoss lets you get up close and personal with it; thanks to its location and the relatively calm terrain around it, you can walk up to the falls themselves and let them splash you a little (although we wouldn't recommend getting too close, lest they sweep you away). You can easily access this waterfall from Reykjavik, too.
Aldeyjarfoss
You'll find the Aldeyjarfoss waterfall along the same river as the aforementioned Hrafnbjargafoss, so it's worth making time to see both falls in the same trip if you have time. The basalt columns that flank Aldeyjarfoss make it feel somewhat spiritually akin to the beautiful Fingal's Cave in Scotland, and the huge lake at the waterfall's base feels colossal, especially when you're viewing the whole scene from above. Aldeyjarfoss evokes a perfect sense of awe and wonder at the beauty of nature.
Haifoss
Attention, stats fans: Haifoss is one of Iceland's tallest waterfalls, standing at a staggering 122 meters. Suffice it to say that the best view you're going to get of this one is at a distance, so thankfully, it's possible to stand across the valley and see the whole thing in all its majestic glory. Bring a picnic (but make sure to clean up after yourself) and watch the falls as they cascade into the river below. You'll remember an experience that serene and magical forever.
Gullfoss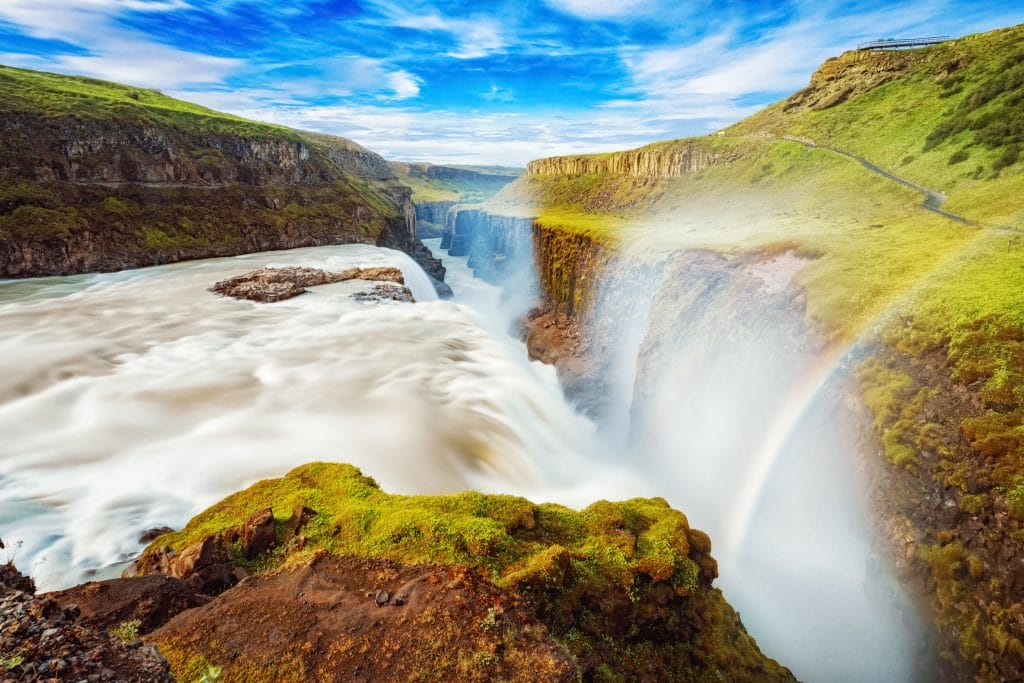 Are you picking up that "foss" translates to "waterfall" in Icelandic? The language is poetic and magical, but it's also very practical. Gullfoss literally means "golden waterfall" in Icelandic, and when you visit the incredibly scenic waterfall site, you'll know why (although, technically, it's because the fall is located on the Icelandic Golden Circle). There's a walking path specifically designed to let you get close to Gullfoss so you can feel its spray splash your face. We'd recommend this experience at least once in your life.
Dynjandi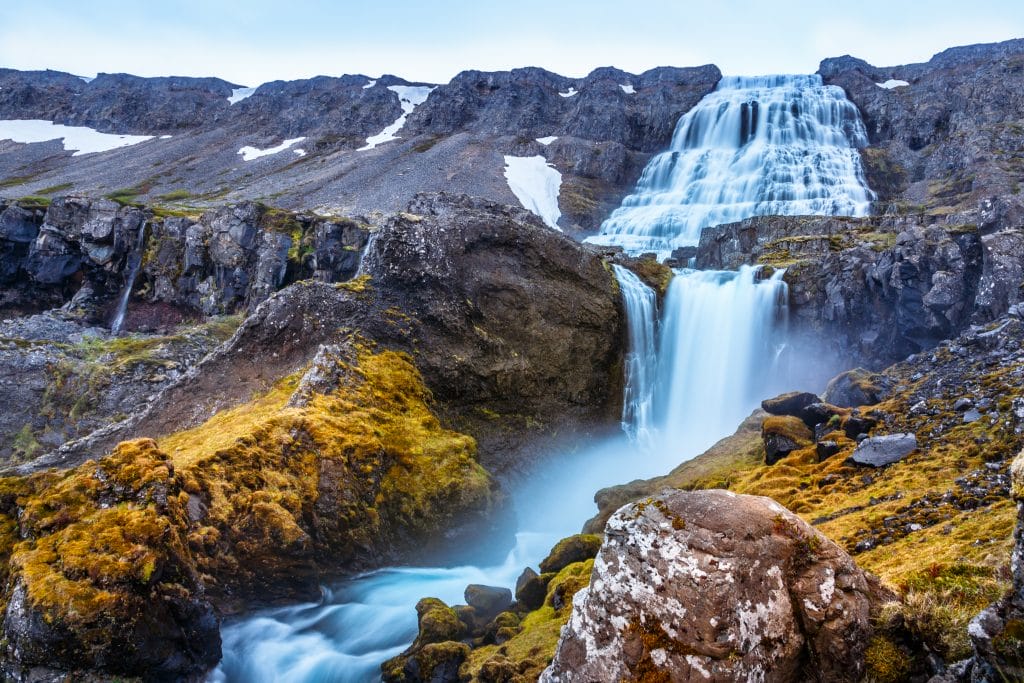 Dynjandi's multi-layered structure essentially makes it look like several smaller waterfalls cascading into one, so you're really getting your money's worth if you visit this waterfall. The name means "thundering", a reference to the fact that if you stand anywhere near Dynjandi, you're going to struggle to hear the person next to you talking, so loud and booming is its echo. If you're a photographer, any of the waterfalls on this list are must-visit spots, but this one in particular will give you some great shots.
Dettifoss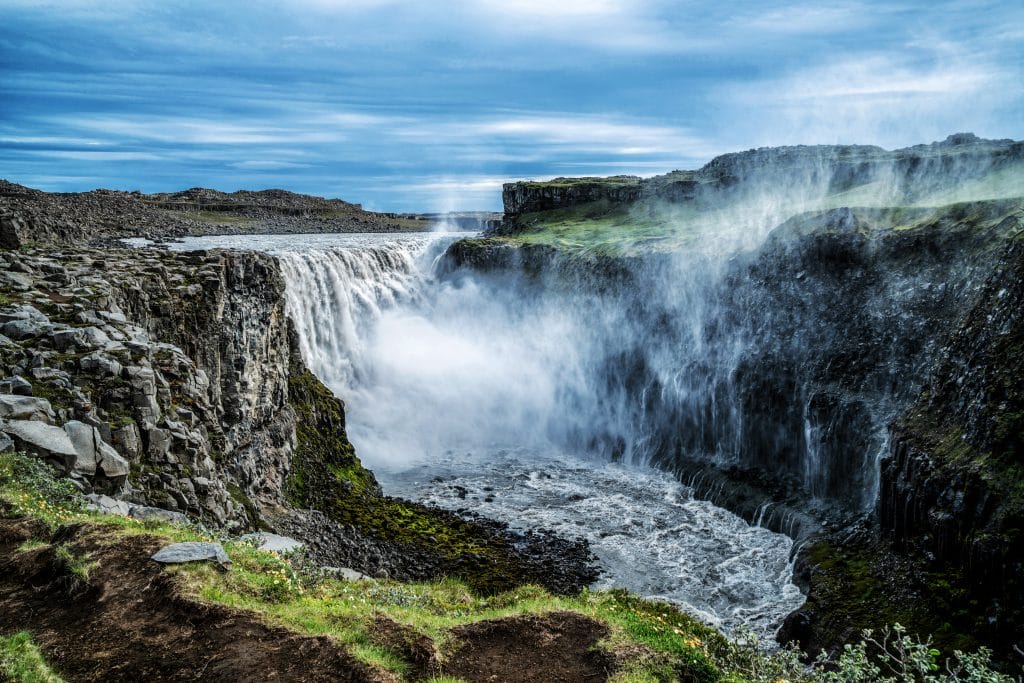 At their best, waterfalls can almost give you a sense of impending apocalyptic dread, so powerful and all-encompassing is their force. Dettifoss, which means "tumbling waterfall" in Icelandic, was the place where the opening scene of Ridley Scott's sci-fi epic Prometheus was filmed, and you can see why; it has an otherworldly grandeur that's impossible to replicate with CGI or effects. Standing on the other side of this waterfall will give you a sense that you are truly small in the eyes of the world.
Oxararfoss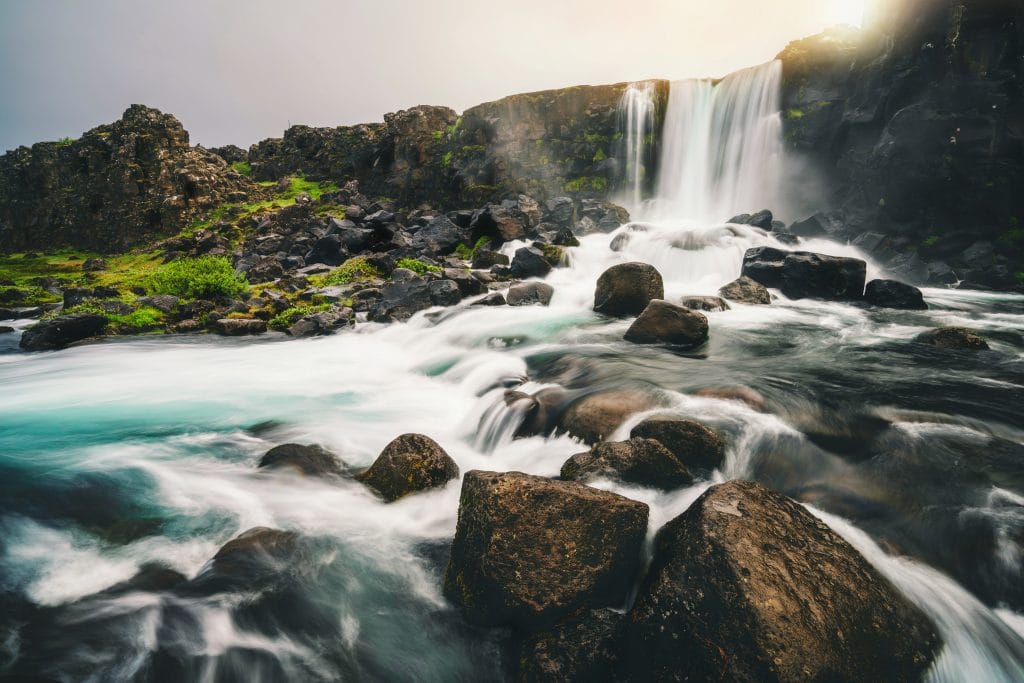 All of Thingvellir National Park is worth a visit, but while you're there, you should definitely set aside time to see Oxararfoss, which is one of Iceland's most impressive and beautiful waterfall sites. Like Gulfoss, this is part of the Golden Circle, which means that if you've signed up for a trip that takes you around that venerated route, we've got good news for you: you're definitely going to see this waterfall. It's a beautiful site that makes you feel simultaneously serene and contemplative.
Klifbrekkufoss
The translation for this waterfall's name is "climbing slope waterfall", and it's not hard to see why when you get a look at it. The waterfall cascades over a series of steps, which gives it a unique and distinctive "broken" look at a distance. There are plenty of tours you can sign up for that incorporate this waterfall into their route, but you won't be able to visit during winter, as the path to the falls is too dangerous. Make sure that you plan ahead accordingly if you're eager to see this beautiful waterfall (and you definitely should be!).