Myrtle Beach, South Carolina, offers more than sun and sand; it's a vibrant playground with activities for every interest. Beyond its beautiful beaches, adrenaline-soaked amusement parks and rich historical sites await. For an outstanding experience, plan ahead with an activity checklist to make the most of every moment in this diverse destination. Let this guide be your key to all the best things to do in Myrtle Beach for an action-packed vacation.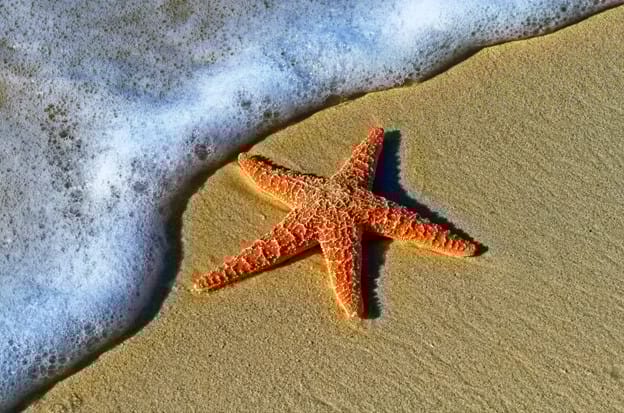 Embracing the Waters
The essence of Myrtle Beach radiates from its pristine waters, offering a wealth of activities for every beach lover. As the gentle waves sweep in from the vast Atlantic, adventurers and vacationers find their calling amidst the surf and sand. Embracing the waters of Myrtle Beach is not just an activity but a rite of passage for every visitor, opening doors to experiences that linger in the heart long after the vacation sunsets fade away.
Beach Activities
Myrtle Beach's coast is a paradise for sun-seekers and ocean lovers. Its golden sands offer a serene sunbather retreat while the Atlantic's waters call swimmers for a cooling dip. Far from a quiet place, the beach buzzes with energy from lively volleyball matches and family laughter as intricate sandcastles rise from the shore. Here, every moment is an opportunity for joy, play and seaside camaraderie. Whether you're engaging in a friendly frisbee throw or building moats for your fortresses, Myrtle Beach's shores are a vibrant playground for all ages.
Water Sports
Myrtle Beach beckons beachgoers and thrill-seekers with its diverse water sports. Take Paradise Watersports, for instance, where the rapid pace of jet skis offers a pure adrenaline punch. Above, parasailers gaze down on the vast blue canvas of the sea. Beneath the surface, scuba divers and snorkelers become one with the vibrant underwater world.
Fishing Excursions
Myrtle Beach's fishing scene offers serene pier angling and thrilling deep-sea expeditions. Anglers on piers share a communal space, waiting for that exciting catch, while deep-sea fishers chase big game like marlin and tuna for an exhilarating experience. Personalized charter trips with guides like Fish Screamer Charters, complete with expert guidance to hidden spots, allow for a rewarding catch and unforgettable moments at sea. Each fishing journey here, whether off a quiet pier or in the deep ocean, contributes to the rich culture of Myrtle Beach's anglers.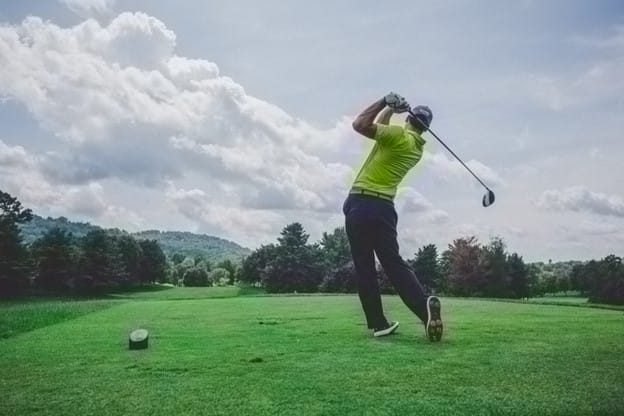 Exploring Beyond the Shore
Myrtle Beach's charm reaches far past the beachfront. Tee off on lush golf greens, encounter local fauna in parks and wildlife reserves, or step back in time at historical landmarks and cultural festivities. Each experience presents you with a chance to connect deeper with Myrtle Beach.
Golfing Paradises
Myrtle Beach caters to golfers of all levels with renowned courses like Dunes Golf and Beach Club, offering challenges amid stunning scenery. Beyond professional terrains, the town delights with themed mini-golf courses, where you can enjoy a lighter side of the sport among pirates or dinosaurs. From the serene greens of serious golfing links to the relaxed atmosphere of mini-golf, Myrtle Beach provides a diverse and exceptional golfing experience.
Nature and Wildlife
Myrtle Beach's parks and nature reserves, such as the Myrtle Beach State Park, offer peaceful havens for wildlife-watching and reconnection with nature. Explore the diverse ecosystem with eco-tours like guided kayak trips through marshlands and dolphin-watching boat excursions. These activities blend educational experiences with the area's natural beauty for a deeper appreciation of the local environment.
Historical and Cultural Sights
Myrtle Beach also offers a journey through its cultural and historical landscape. Explore the Horry County Museum or the Atalaya Castle for insights into the region's past, or immerse yourself in the local culture at festivals celebrating art, music, and cuisine. These events are more than just entertainment; they're vibrant expressions of Myrtle Beach's rich heritage and communal spirit.
Thrills and Entertainment
Myrtle Beach isn't just about serene beaches and golf courses; it's a hub of adrenaline and entertainment for those who crave excitement. The city offers an array of thrilling attractions that cater to adventure-seekers of all kinds. From heart-pounding amusement park rides to captivating theater shows, Myrtle Beach promises to turn any vacation into an unique experience.
Shopping and Dining
Barefoot Landing elevates the Myrtle Beach shopping and dining adventure, offering everything from chic apparel to coastal keepsakes. The dining scene shines with fresh Atlantic seafood and various eateries that serve everything from Southern classics to inventive dishes. Enjoy oceanfront meals with the soundtrack of waves or cozy up in charming local cafes, making each dining experience a memorable part of the Myrtle Beach story.
Amusement Parks
Myrtle Beach's amusement parks deliver thrilling rides and aquatic adventures. Experience the rush of roller coasters at Family Kingdom Amusement Park, or splash down towering slides at Myrtle Waves Water Park. With attractions for all ages, these parks are a fusion of excitement and fantastic, watery fun, providing the perfect antidote to summer heat.
Nightlife and Shows
Myrtle Beach comes alive at night with an eclectic mix of bars, clubs, and live music venues. From relaxed beachfront bars to pulsing dance clubs and live performances at The Carolina Opry or Alabama Theatre, the city offers nightly entertainment for every preference, all set against a starlit sky.
In Conclusion
In summary, Myrtle Beach is a vibrant mix of relaxation and excitement, where each day promises new delights. Golden beaches welcome pleasure seekers while thrilling water sports exhilarate the adventurous. Golf greens and natural retreats offer peaceful diversions, and the city's rich heritage and culture stir the soul. Evenings buzz with fun at amusement parks and vibrant nightlife venues, and shopping and dining scenes tempt with diverse offerings. Myrtle Beach is calling you to experience its abundant charms. Come savor every moment in this coastal wonderland, where every experience is carefully crafted for enjoyment.