New Zealand is about as far away from the UK and US as you can get. However, thousands of people visit this small group of islands on their holidays each and every year. There must be some pretty good reasons for that, right? Today, we're going to spend some time highlighting some of the main attractive qualities this location exhibits. After you've read through all the information in this post, we're confident you'll start making your plans for next year's vacation as soon as possible.
We'll do our best to ensure you're left with no doubt in your mind about why so many people travel here. Luckily, flights to these islands are a little cheaper than you might expect to pay when heading to mainland Australia. Accommodation is also much less expensive. So, without any more delays, let's get down to the nitty-gritty…
Here are some of the main reasons you need to visit New Zealand…
The scenery  
New Zealand is home to some of the most-impressive and beautiful mountain ranges on earth. A significant amount of the land here is completely untouched, which is why it can often look like a paradise island from a Hollywood film. If you're the sort of person who loves hiking, you should check out the Aorangi, Braeburn and Kaweka ranges. All of them offer amazing views from the top, and guides are available at local towns.
The people
While these islands might be near to mainland Australia, the culture you'll experience couldn't be more different. You're more likely to encounter local people performing Hawaiian-style celebrations than drinking Fosters. Although a significant quantity of the residents come from UK and European backgrounds, there is an emphasis on Maori and Polynesian traditions. Many people who go on holiday here end up emigrating at some point in their lives. If you go down that route, it's worth noting that average property sizes on the islands are much smaller than you would expect back home. For that reason, it will make sense to look at inexpensive storage options in Auckland.
The activities
As New Zealand has such a varying landscape, it is possible to engage in a wide range of different activities. Where else in the world could you spend your morning surfing and then take an afternoon out skiing? We'll answer that one for you – nowhere! Other popular activities include sailing, skydiving, parachuting, horse riding and caving to name but a few.
The wildlife
While the islands were connected to mainland Australia around 85 million years ago, they have been cut off from the outside world ever since. As a result of that, there are many different plants and animals that have evolved to be unique to this location. Indeed, that is just one of the reasons why so many popular wildlife documentaries have been filmed here over the years. You should stay on the lookout for kauri trees and nikau palms if you have an interest in obscure plant life. The islands are full of them.
Having read through all those amazing reasons you should visit New Zealand, we hope you will seriously consider taking a trip sometime next year. We guarantee you will not regret the investment.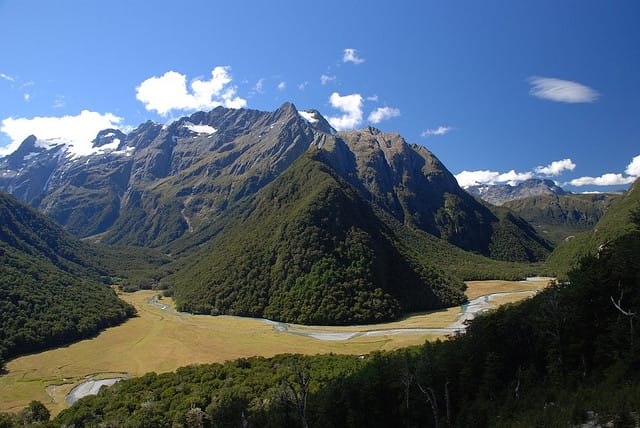 Photo link