If you want to experience what the UK has to offer but don't want to venture into London, perhaps Birmingham would be more to your liking?  Expanding greatly during the industrial revolution, the region upon which the modern city now rests has a long and storied history which stretches back to 1166 AD, when Lord Peter de Bermingham established the area's first true market town / center.  For several hundred years, on up until around 1530 AD, the Birmingham family continued to lord over the land, of course they were usurped by none other than John Dudley who guided King Edward VI's rise to the throne.
Modern Birmingham is, of course, a bustling metropolis which hosts no less than 6 well-established universities, a symphony orchestra, and all manner of local and international business.  If you're considering making your way to Birmingham in the near future, here are some of the more noteworthy things to do while you're there.
The fine arts
Any time you visit a particularly large or striking city one of the most immediate things to do is soak up what their fine arts community has to offer.  In this sense, Birmingham is truly a gem as it plays host to some excellent classical concerts, ballets and theatre productions.  Most will definitely want to check out what's playing at Symphony Hall on Broad Street as the acoustically-perfected venue also tends to feature not only classical groups, but also rock, pop, jazz and world selections as well.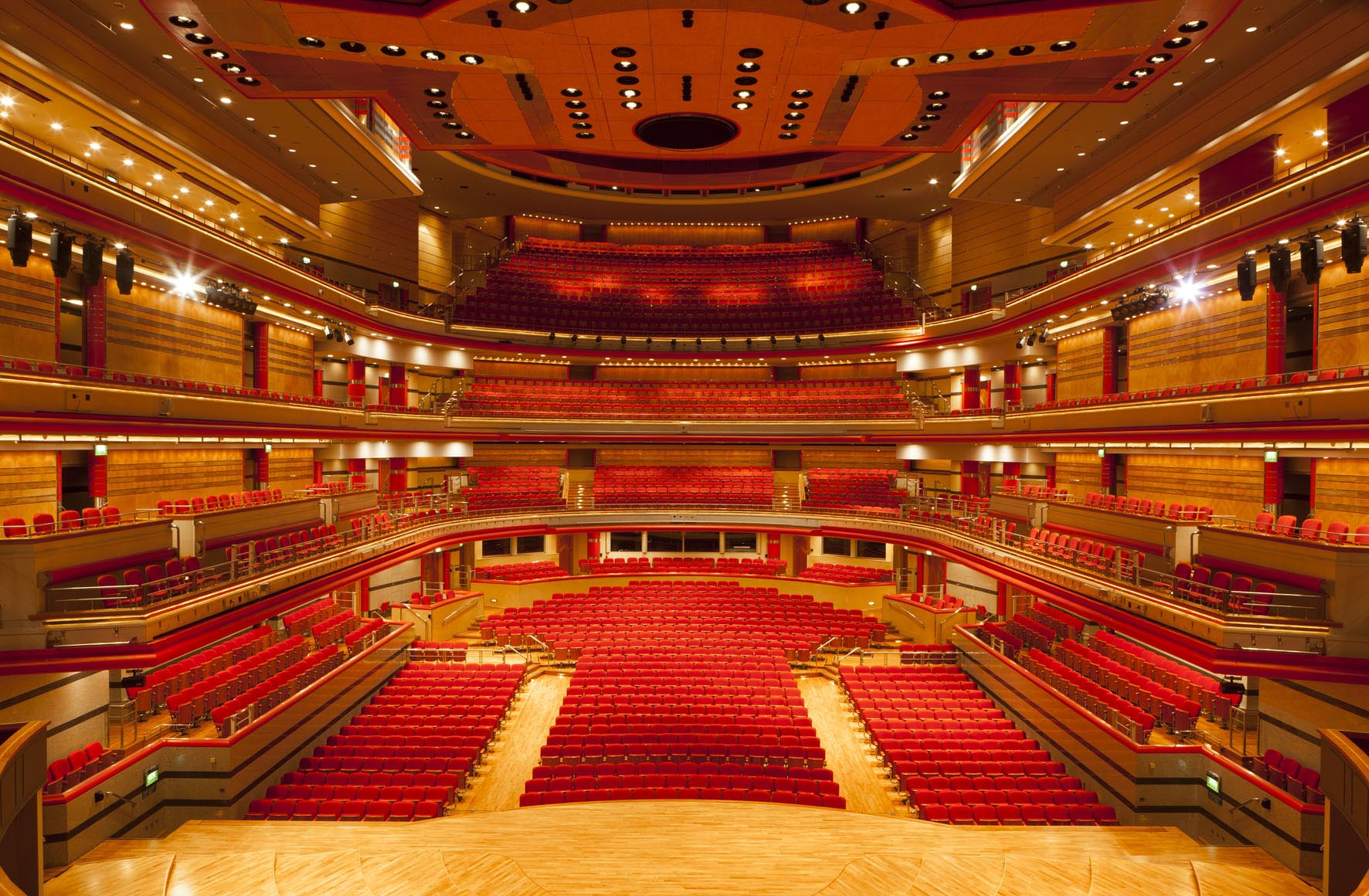 At the same time, Birmingham also has some quality museums and art galleries to delight those with a penchant for the visual arts.  For example, the Barber Institute (which is located at the University of Birmingham) contains some truly classic works, including those by such well-known and celebrated artists as Monet, Renoir and Manet.  Others will want to traipse on over to the Birmingham Museum & Art Gallery (BMAG), which contains its own unique delights.
Delta Force Paintball

If you're in the mood for something entirely different and maybe even a little bit, dare we say it – fun, then maybe Delta Force Paintball is more your speed?  Located on Cut throat Lane, this exciting attraction features no less than nine separate zones, each featuring its own theme and landmarks.  You can get spooked in the haunted graveyard, experience the suspense of Pablo Escobar's air strip, or even get lost in the adventurous allure of the tomb raider zone.  This isn't just some random forested attraction featuring light paintball action; it's a full-on experience unto itself with true-to-life props like tanks, planes and pyramids.
Shop at the Bullring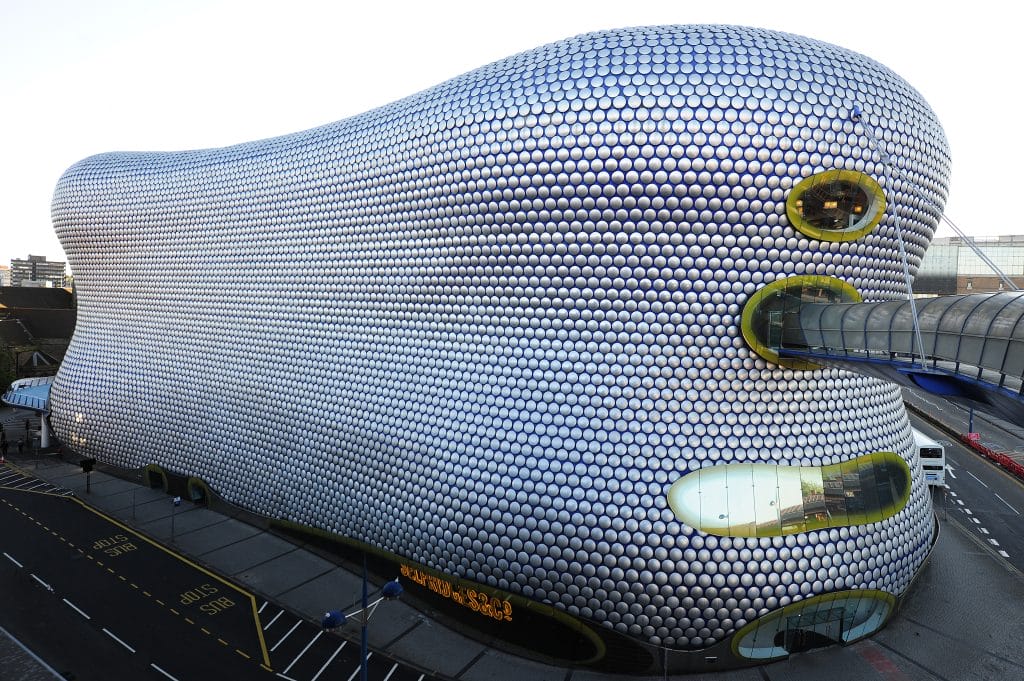 If you're a big fan of shopping you'll be spoilt for choice with the variety of shops at the Bullring. This huge shopping centre is home to 160 stores. It's also very easy to spot with its unique and futuristic structure. A large iconic statue of a bull is located outside the front of the shopping centre, be sure to get a snapshot! You'll also be able to find many top restaurants where you can get a bite to eat; some include Ben and Jerrys, Café Rouge, Druckers, Pizza Express and Nando's.
Interesting Anomalies & Diversions
Educational as well as intriguing, the Pen Museum is a monument to one of Birmingham's oldest saving graces in terms of its business – the steel pen trade.  While the city is now known for plenty of other things, once upon a time the name Birmingham was intimately associated with writing utensils.  In fact, during the 1900's there were at least 100 different companies which shipped pens to vendors all across the world.  Those with an interest can even sign up to take a calligraphy course on any given Saturday.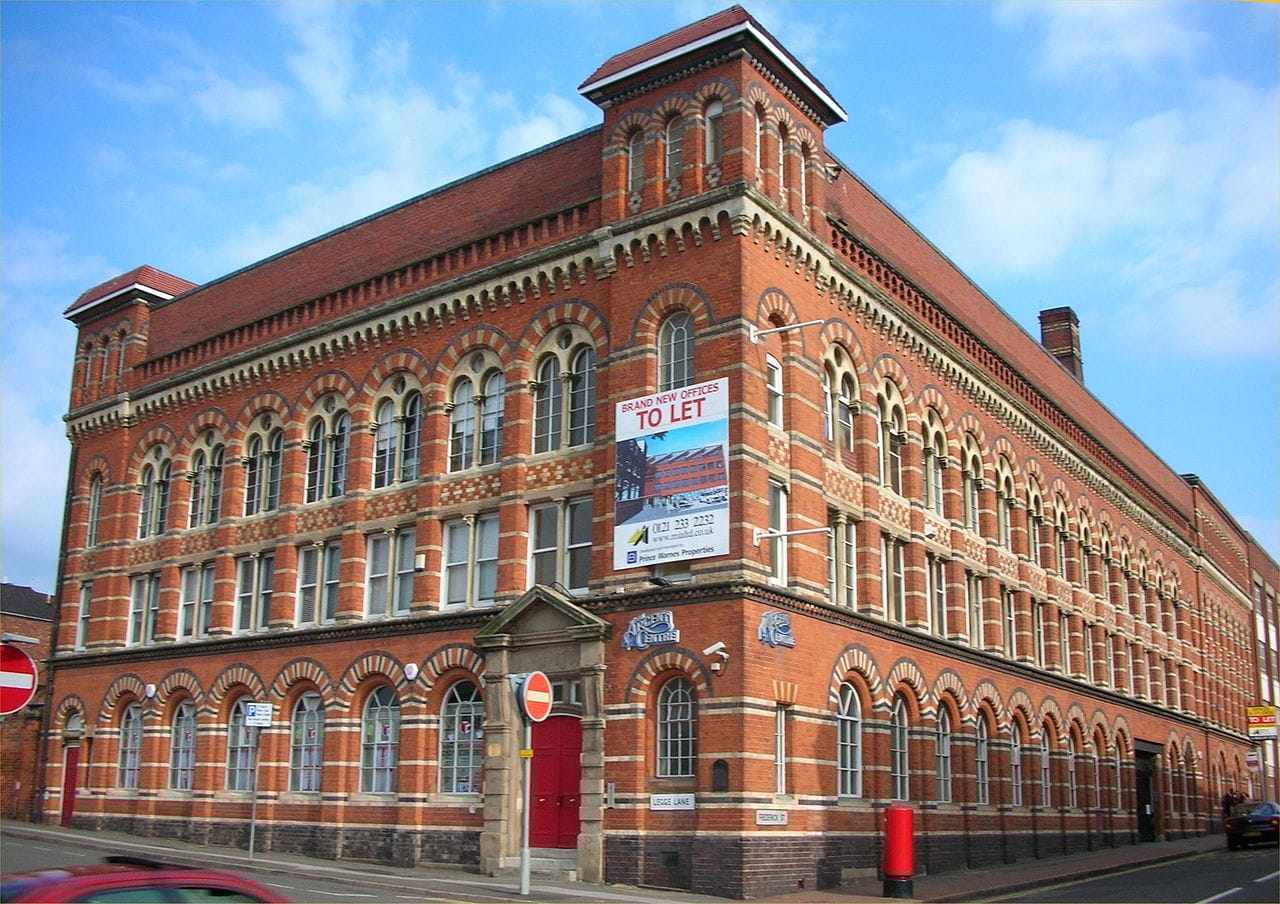 For the chocolate lover who's in the mood for something unique and different, there's Cadbury World.  Surely you're familiar with the legendary Cadbury chocolate company, the people who make those delicious little eggs which everyone loves to gobble up on Easter?  The self-guided tour at the facility takes you on a journey which tells the story of the company, how it got started and how business is conducted.  Of course what makes it all interesting are the animatronics, interactive displays, cinema presentations and various activities.
Tour The Canals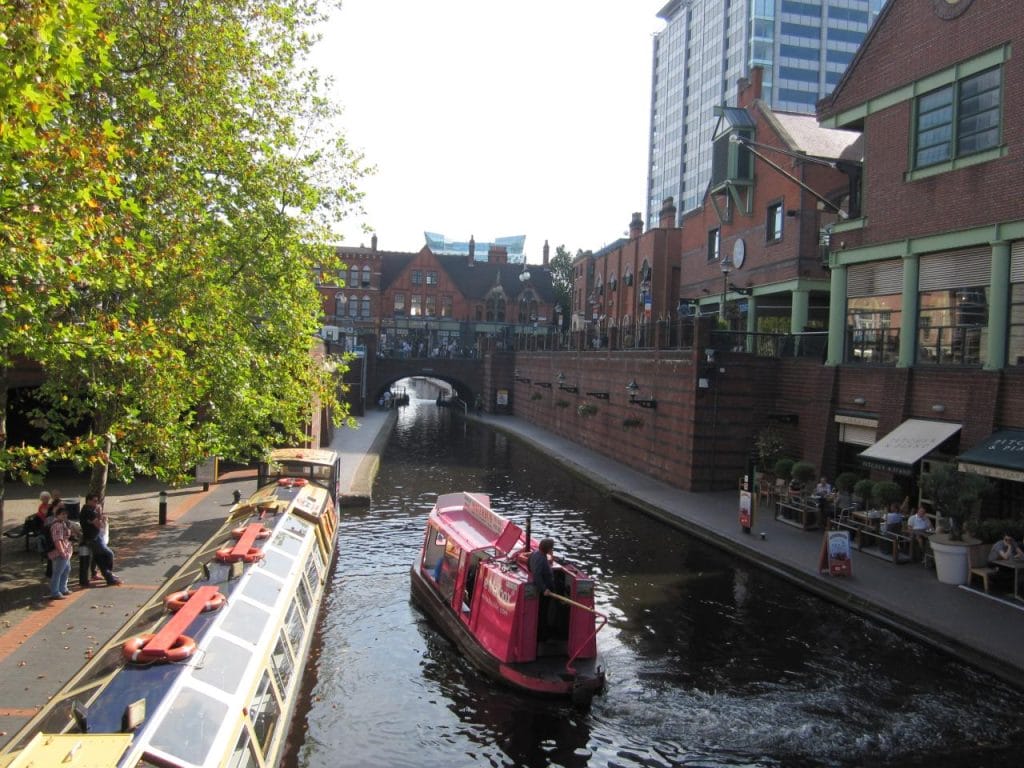 You might be shocked to learn that Birmingham has more miles of canal than Venice. Take to the canals of Birmingham with a variety of tours for sightseeing and more. Expect to see a mix of modern developments with historically restored industrial buildings.
National SEA LIFE Centre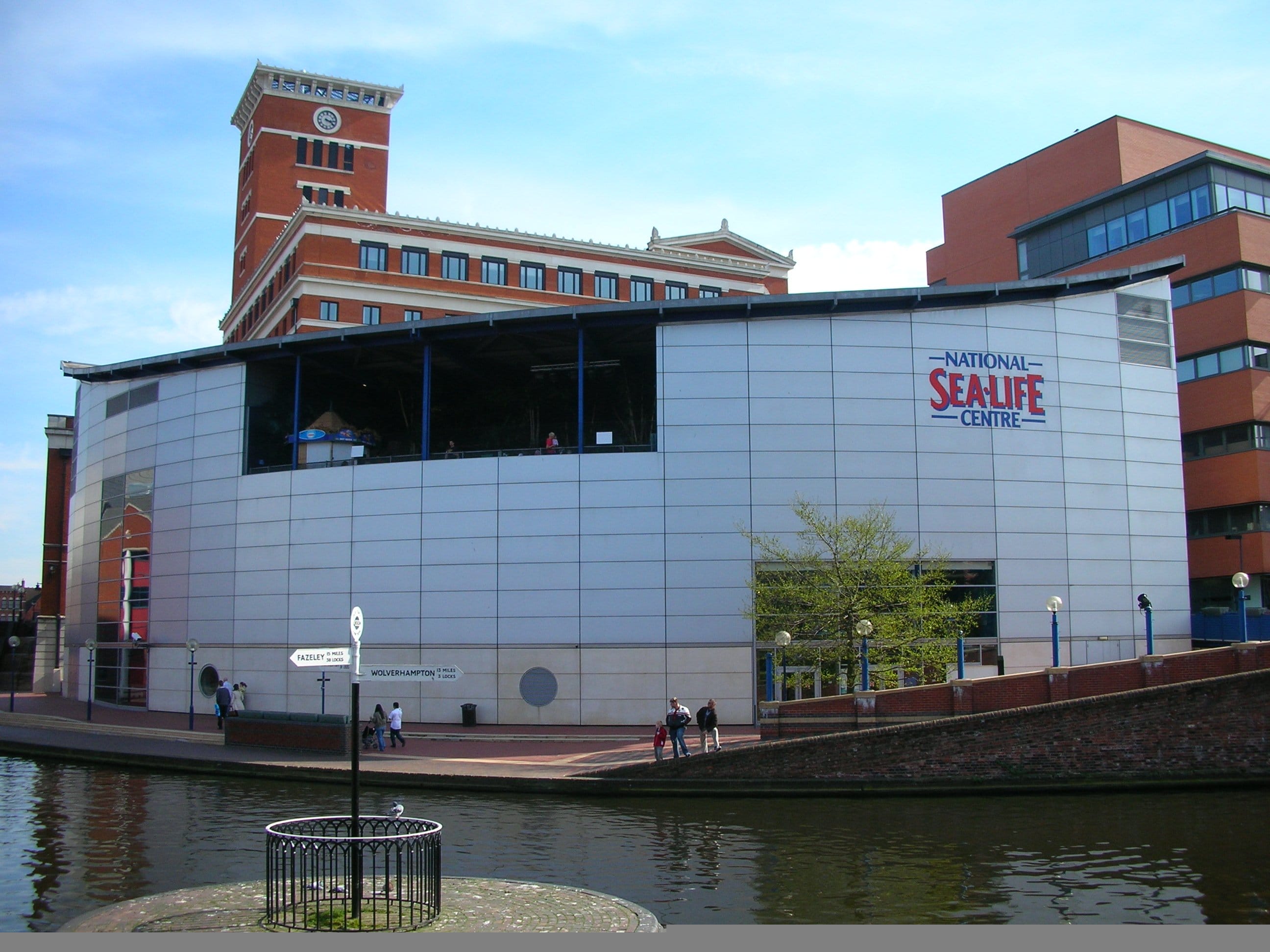 Birmingham also has one of the more impressive aquariums you'll find in the UK, with a one-million-litre ocean tank containing large marine creatures such as sharks and giant sea turtles.  Inside the structure there are no less than 60 individual displays which constitute a very wide breadth of marine / aquatic life.  Aside from being able to gawk at a giant Pacific octopus while you're there, you'll also find a "Sensorama 4-D Cinema" on-site (which is really just a good, quality 3D theater with additional sensory effects added like smells and the sensation of wind, etc.)
Warwick Castle (near Birmingham)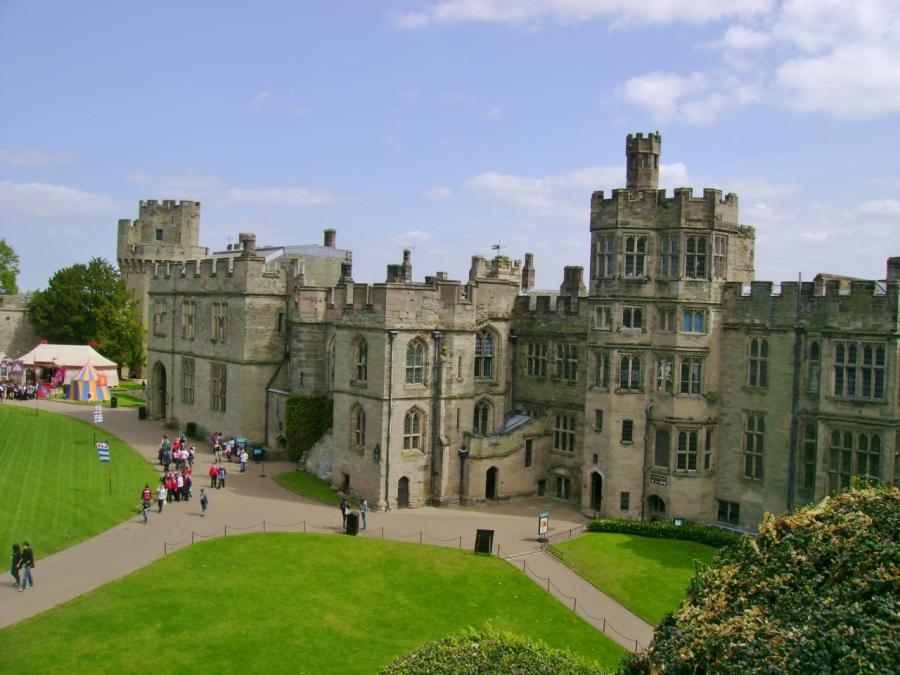 The awe-inspiring Warwick Castle is also located within close proximity (Warwickshire).  This rather ancient manor has been used as a stronghold, country estate, and now belongs to the Tussauds Group.  What makes this castle so striking of course is its visual appeal and amazing architecture, both of which date back to as early as 1068.  Given its age, the place is in remarkable condition and has been something of a tourism site since the late 1700's.  The view of the castle from the Mill Garden is simply divine and will most certainly transport you away to another place and time.
Visit the new Library

If you're a fan of books then this should defiantly be on your list of places to visit, even if you aren't big on books, you'll still find plenty to do at the new Library. The library is currently the largest public library in Europe. Its appearance is very distinctive; you'll probably either love it or hate it. What many do agree on is how impressive it is inside. There's a large terrace area located near the top of the building where you can enjoy the views whilst enjoying a coffee from the library cafe. The library is packed full of technology, why not visit the library BFI Mediatheque where you'll find some of the rarest films and TV programmes. There are also a variety of tours you can go on including the Library of Cultures Exhibition.
See What's on at the Barclaycard Arena
Origionally named The NIA (The National Indoor Arena), which became one of the most visited, large scale indoor sporting and entertainment venues in Europe. The NIA building eventually became dated and was tansformed in to a modern specticle, now known as the Barclaycard Arena. Whilst the venue can be used for more-or-less anything, it's even hosted an in-door rowing sporting event. You'll generally find popular concerts, exhibitions, comedy entertainment and more.
Tour the BBC studios (at "the mailbox" building)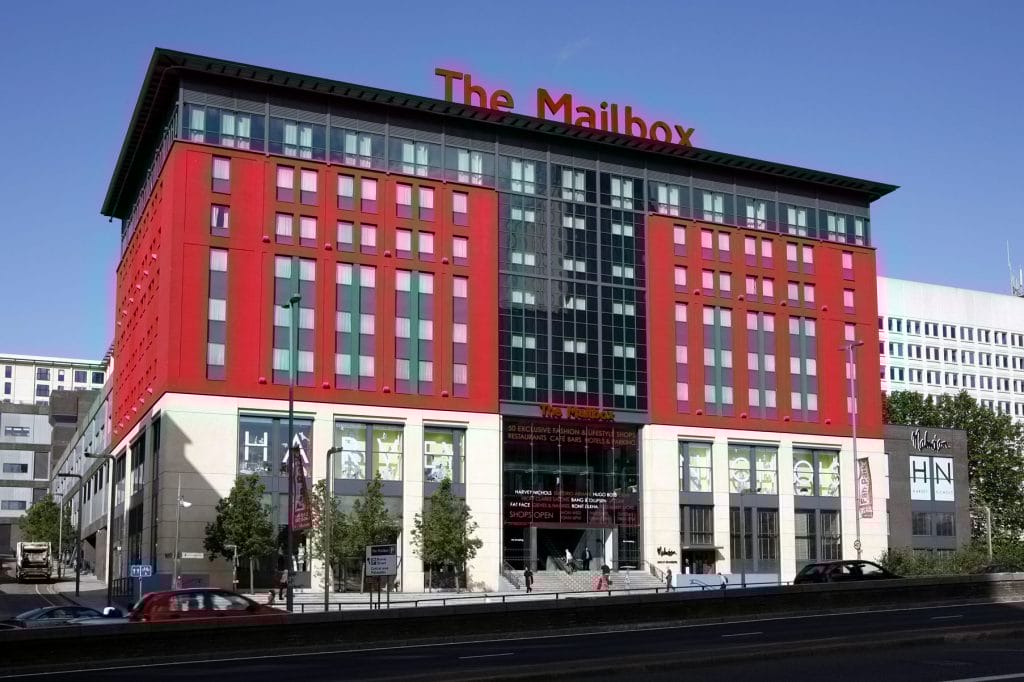 Let's be honest here, who doesn't love the BBC?  Well, if you're going to be in Birmingham and want to take a behind-the-scenes look at what goes on in a TV / news studio, now's your chance. While each and every tour in the Mailbox building will be unique to that particular day, you will probably get to participate in some interactive exploits and might even get to see view a taping of your favorite show.
Visit the Star City entertainment complex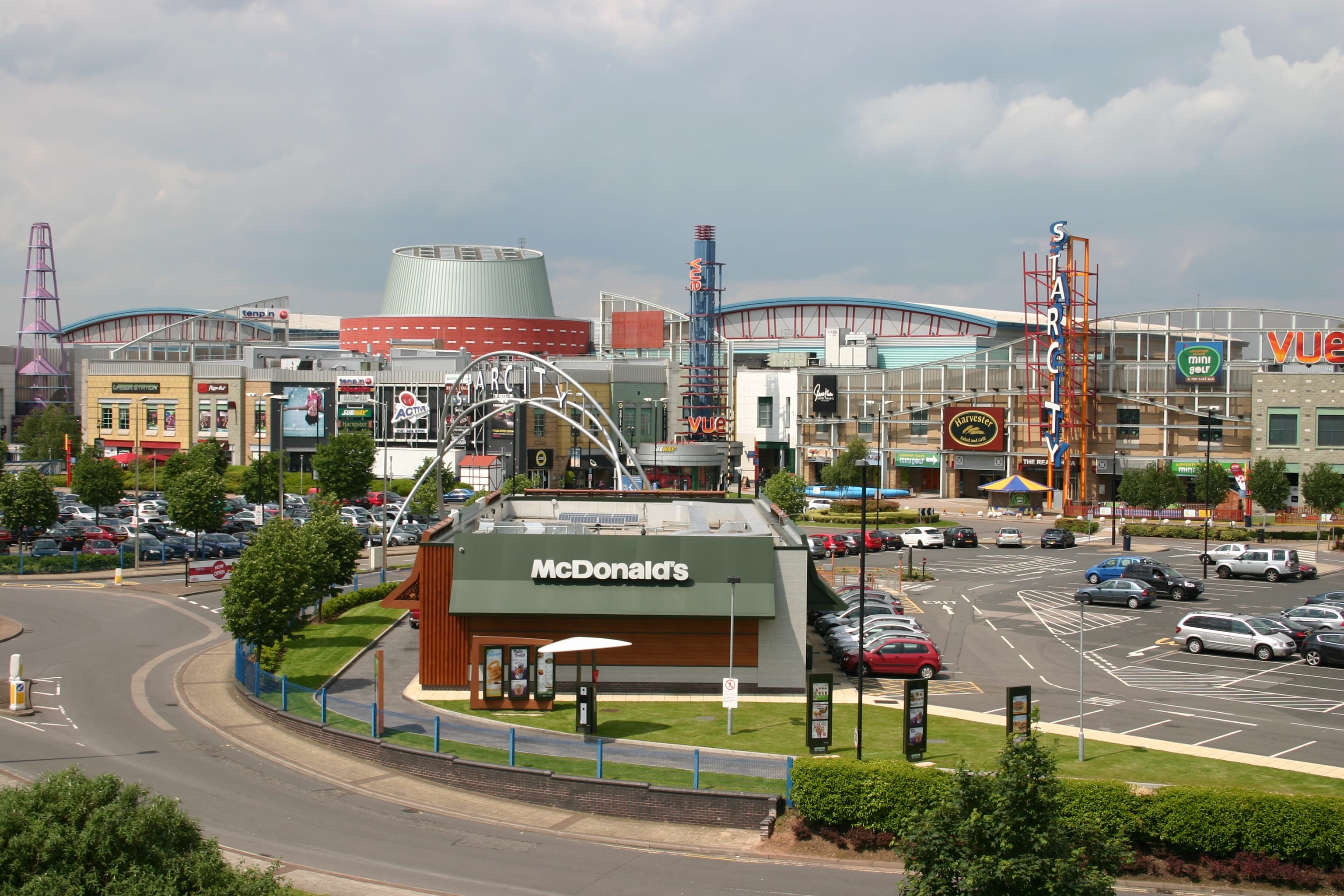 If you're after entertainment then Star City is probably where you'll want to visit, it's only 10 minutes away from central Birmingham. Attractions include a 22-lane Megabowl bowling alley, goals soccer center, indoor 36 hole adventure mini golf course. Perhaps you play online bingo or casino games? If so, you'll be pleased to read that Start City is home to a fantastic casino. However, the real attraction is the 25 screen cinema, which was the largest cinema in Europe when originally built. The complex also includes 12 restaurants offering a variety of Chinese, Indian, Japanese, American and Italian cuisines. Other activities you can do include wall climbing, swimming, gym and family fun.
The German Frankfurt Christmas Market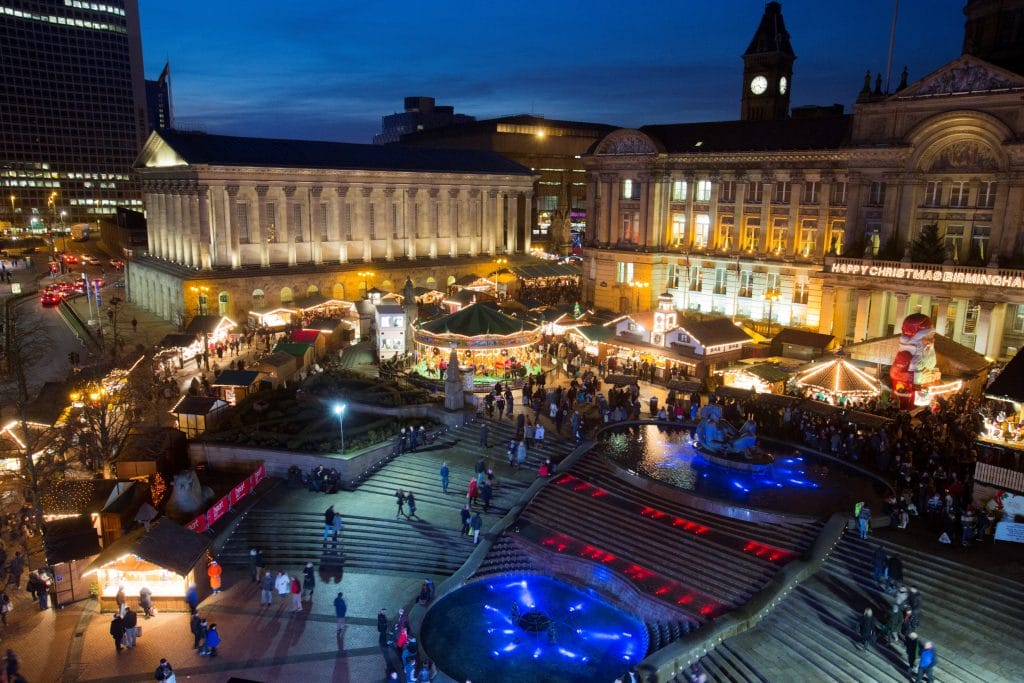 This attraction is only for those visiting Birmingham around the Christmas period. This huge outdoor market has run for 12 years now due to its popularity and typically opens in the second week of November and finishes on the 22nd of December. According to the Birmingham Mail, it's the worlds fastest growing Christmas and New year destination. You'll be able to find unique gifts and products along with German beers, drinks and food – however, don't expect to find bargains, it's quite expensive! If you're wanting to get in the festive spirit then this is the place to go and the market feels even more special if you're lucky enough to experience it when it's snowing.
Birmingham – Back to Backs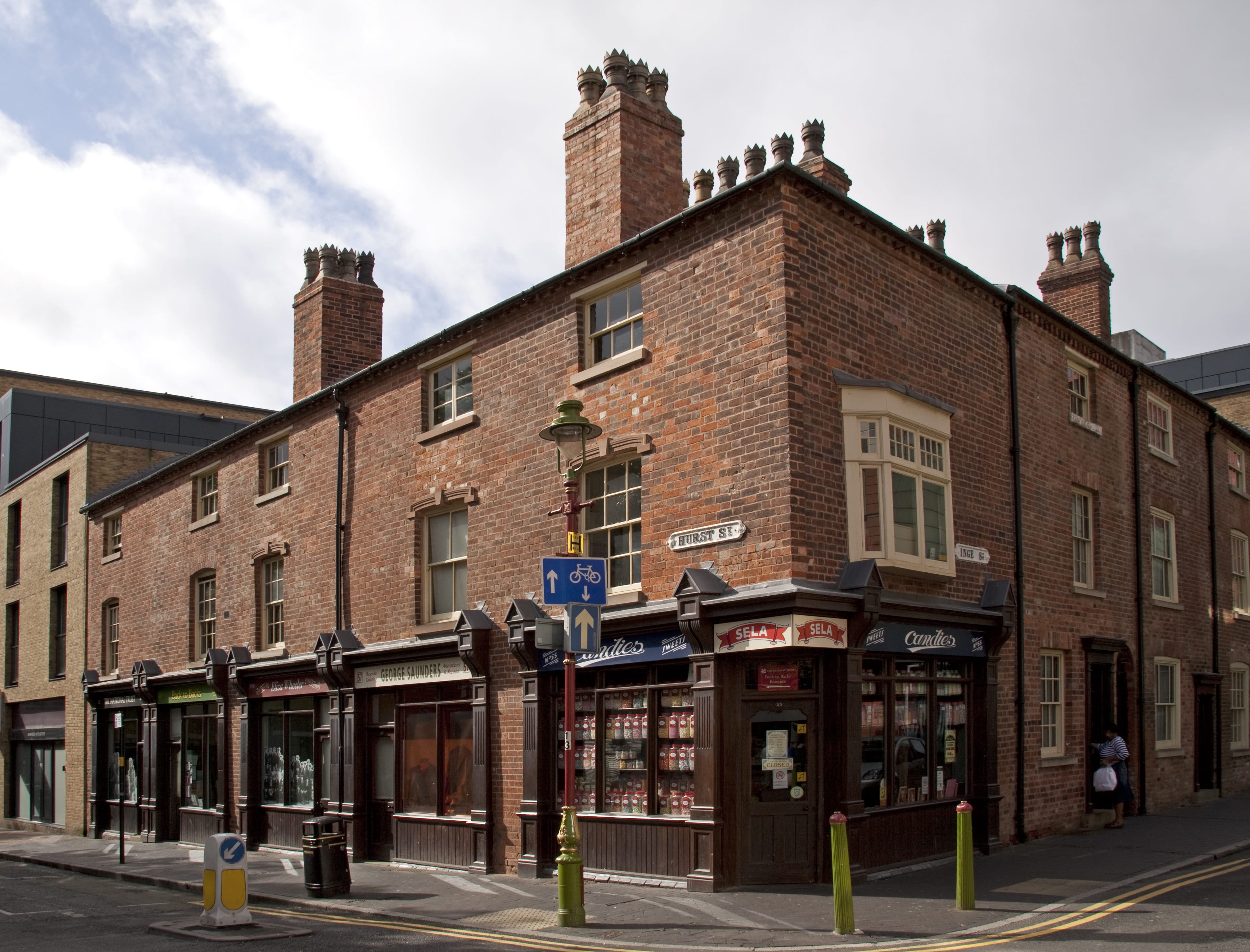 For a lot of Birmingham visitors, a trip to the "back to basics" site is definitely a given.  In essence it is a guided tour of a very artfully restored 19th century housing section or court.  Simply put, strolling through this area is tantamount to walking backward in time, fully immersing yourself in the very essence of what life must have been like for the people from various ages of Birmingham's history, moving from the 1840s progressively up through to the mid 20th century.  In short, every aspect (from sights, sounds and smells) has been faithfully recreated here for you.
Are you thinking about visiting Birmingham? Want to know about the best and most luxurious hotels that Birmingham has to offer? If so, why not read up on the best hotels to stay at with our article 'The Top 3 Luxury Hotels To Stay At When Visiting Birmingham'. If you would like to get a discount that will make your stay in Birmingham cheaper, then you should visit this website.