English food is categorized by the cooking flairs, recipes, and traditions related to England. It has different features of its own but it also shares a lot with the British cuisine and countries like North America, India and China and this was brought about by the interaction of people during the British Empire and also the post-war immigration. There are plenty of English culinary enjoyment and here is a list of the recommended foods or culinary that are enjoyed and eaten regularly across England. When paying a visit to England to ensure you take time to try out some of the foods on this list.
Fish and Chips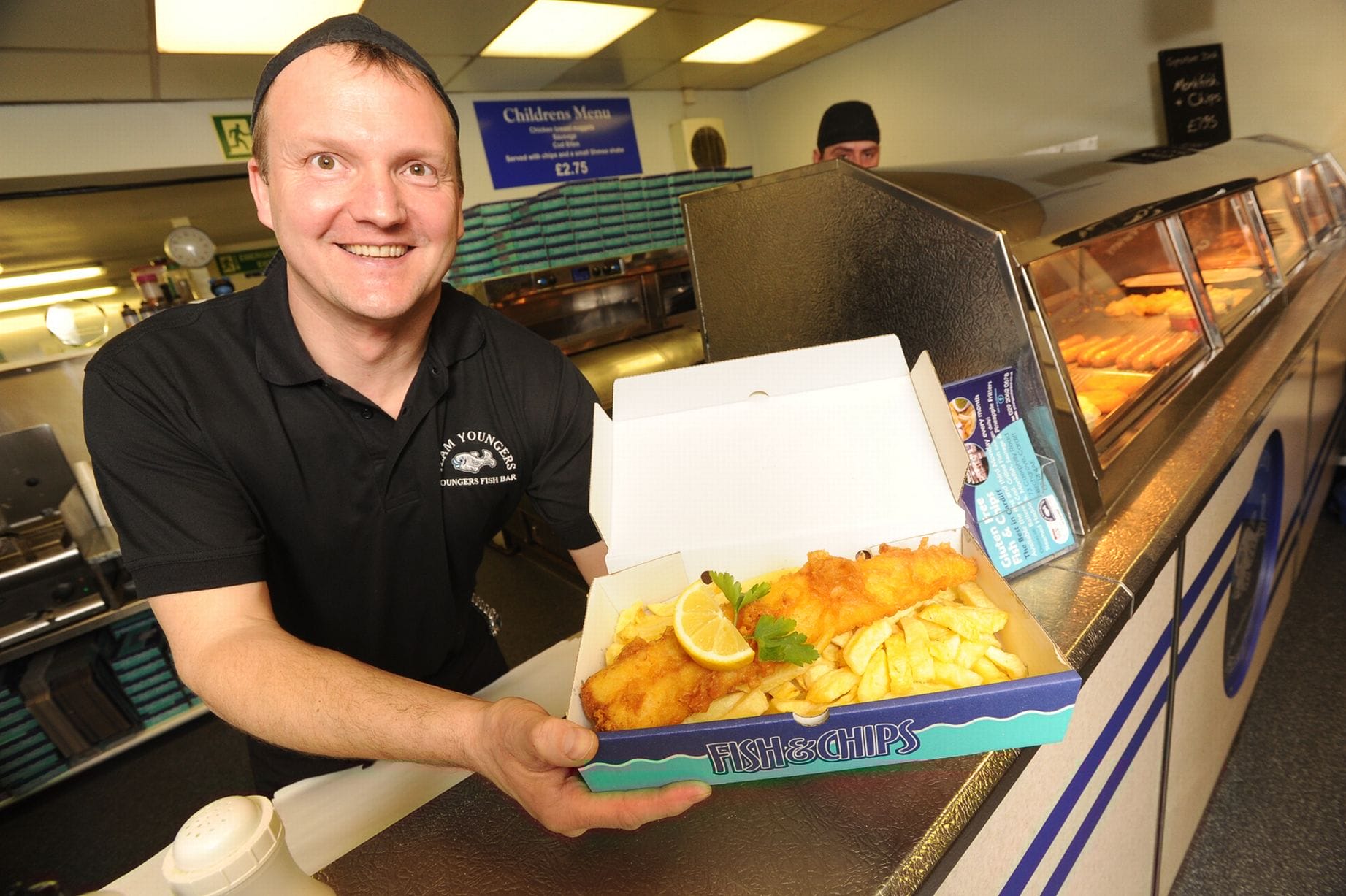 Fish and chips are perhaps the prime and most typical of all English foods. Almost everyone pretty much loves this dish, but the quality will vary depending on where you visit. Fish and chips are incredible when done correctly, but unfortunately not every restaurant (or places that offer) do great fish and chips, so it is better to do research to avoid such disappointments. Many towns and cities are home to 'Fish and Chip' shops, also named as 'Chippies'. Expect to find a variety of deep-fried foods that are absolutely delicious. For those who are health conscious, an average portion of battered cod and chips (which is huge) contains around 1000 calories. British Chip shops typically serve kebabs, sausages, fish cakes and pies. Simply put, you must visit a Fish and Chip shop when visting the England.
Bangers and Mash
Sausages and mashed potatoes are one of the easiest and simplest meals to prepare. It is the most satisfying of most meals that are found in England, this is especially when you are able to get really creamy mash and irrespective of what people say you should add a little bit of some extra butter when you are being served. If it is being prepared at home you should tell the cook (even if the cook happens to be you) to add some bit of extra butter at the start while cooking.
Bacon Sandwich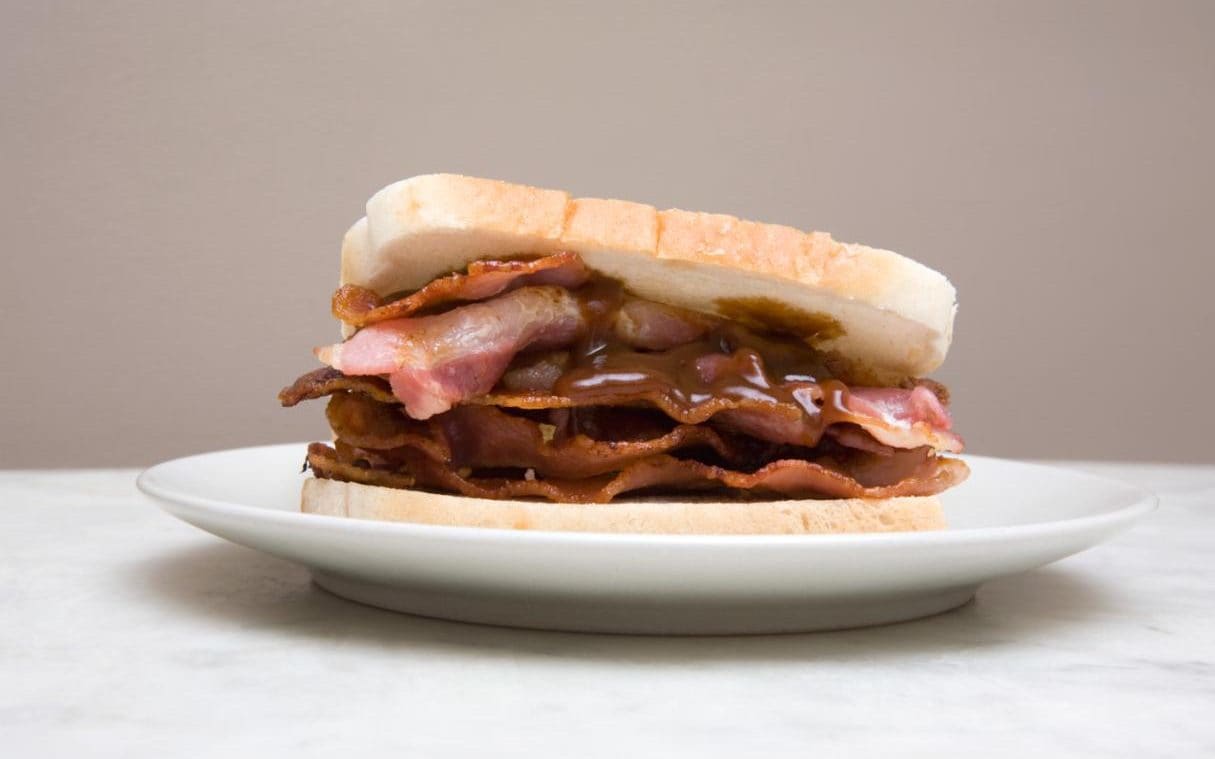 Bacon sandwiches are all-time favourite across England. Its reputation in the English culture is such that in the UK poll it was ranked number one and the one thing that people love about England. It is the favourite quick breakfast across England. It is made to be more special when the buns have just baked, and the bacon has just been cooked. Bacon sandwiches are quite cheap and it a good quick grab when you have a full day ahead as it sis recommended as a hangover cure also.
Beef Steak
A beefsteak is a flat piece of cut beef, it is usually a cut perpendicular to the muscle fibers of the beef. Beefsteaks are normally prepared by grilling, pan frying or by bringing boiled. In England, beefsteak is normally served with French fries or 'chips', fried tomato, fried mushrooms and other vegetables, for example, green salad and peas. Ketchup and English mustard are the condiments that are usually used. Beefsteak is yet another dish that is truly a fantastic English delicacy.
Haggis, Neeps, and Tatties.
Haggis is a traditional Scottish pudding that should contain a sheep's heart, liver, lungs, onions, spices, and stock. It tastes just like a spicy meat sausage. The Neeps and Tatties are turnips and potatoes. Haggis is then served with the two and can be eaten with some nice wine or whiskey. You'll come across this dish as you head further North, closer to Scotland. It might sound a little nasty on paper (or a menu), but it is suprisngly tasty.
Scotch Egg
Eggs are labelled as one of the healthiest foods currently, and it's certainly a member of the British cuisine, especially since it is involved with many meals. Interestingly, a Scotch Egg is a hard-boiled egg contained within a protein 'sausage meat' shell, which is then surrounded by breadcrumbs. It's also considered a 'picnic' food, something you might snack on, however, it can also form a larger meal with a fancy approach like this photo above showcases.
Full English Breakfast.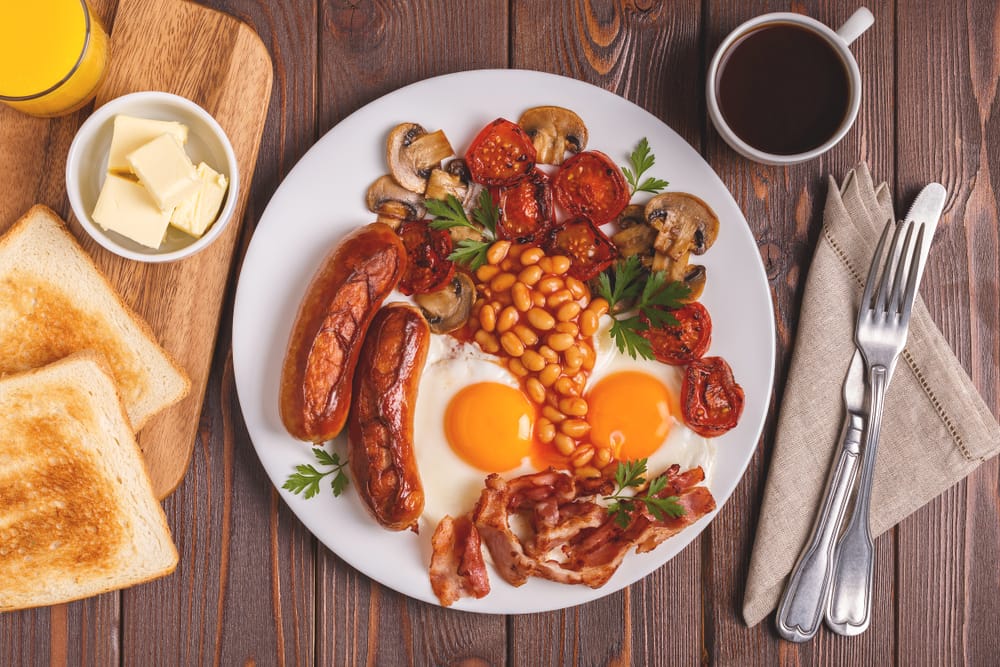 This is what is known as the king and queen of all breakfasts. It is served to depend on the location you are in the UK. They can either be Irish, Welsh, or Scottish breakfasts. This breakfast is a tradition of a kind in Britain, and it comprises of sausages, eggs, beans, toast, hash browns, tomatoes, black pudding and much more. This is a breakfast that is so diverse yet delicious and very satisfying. There is a challenge that comes when cooking this which is ensuring everything is hot when they are served. It's a greece fest often considered to be a cure for a 'hangover' (consuming too much alcohol). Enjoy.
Welsh Cawl.
Welsh Cawl is a perfect winter warmer. This soup is comprised of potatoes, swede, carrots, leek, stock, and meat. A vegetarian version can also be made. This is a surprising filling that is also very healthy for consumption. Imagine of coming home during winters and warming up in your sitting room watching your favourite program with a bowl of Welsh Cawl and some bread in hand. This is what we call a perfect winter.
Sticky Toffee Pudding.
This is one of the favourite puddings across the entire United Kingdom. When done right, this is one of the indulgent desserts in Britain. The pudding is a steamed cake that is drenched in liquid toffee. It can be served with a side of ice cream or custard.
Pork Pie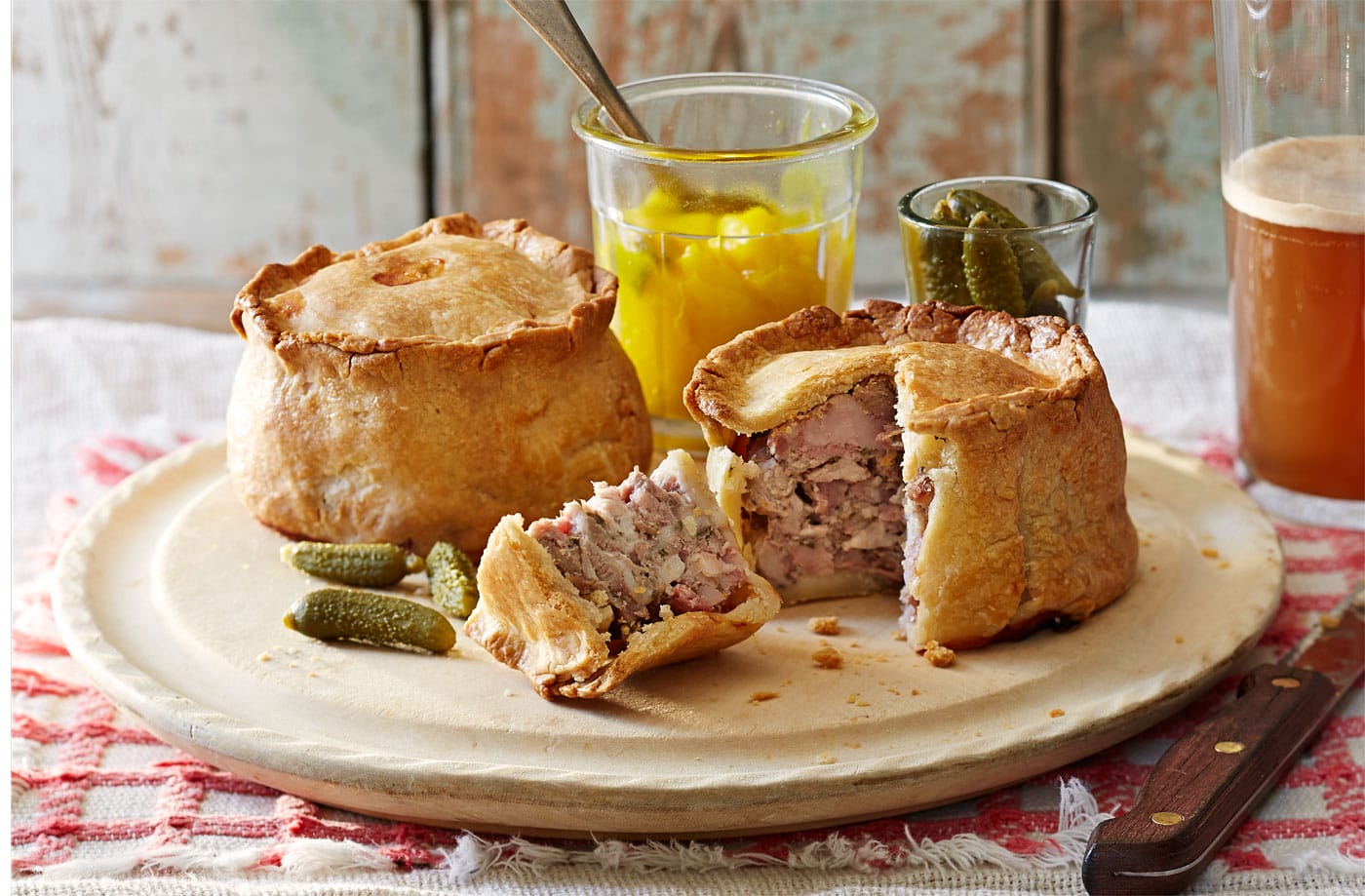 It seems fair to say that pies come in many forms, however, the Pork Pie stands out from the crowd. This pie is a tradition that, like the Scotch Egg, is considered a picnic snack food. It can be served hot or cold, alone, or with mushy peas and mint sauce. Its crusty casing is home to a tasty pork meat, sealed by pork jelly. Whilst this food is quite unhealthy, it's something to consider trying when visiting England.
Sausage Roll
Similar to that of the Pork Pie, a sausage roll has an out casing that is pastry based, which contains a sausage within. It's popular and can be found in stores and local bakeries, such as Greggs. It can be served hot or cold and is considered to be a snack food. They come in a variety of size, however, they are typically 6 inches in length. Interestingly, the bakery chain Greggs sells over 2 million sausage rolls per week – making it a popular snack to find in England.
Sunday Roast with Yorkshire pudding.
This is a true British classic meal. This food is traditionally eaten between 12noon to 5 pm mostly on Sundays. The Sunday roast can be either turkey, beef, pork, chicken, and lamb. When having your roast, ensure you include with a Yorkshire pudding. A traditional roast should come with meat, potatoes, vegetables, and gravy. After having such a meal, you will be very filled up that you will find difficulty in walking.
Heavily protein based, the British diet isn't considered too unhealthy and can be easily enjoyed by many. If you are visiting the UK, ensure that you try these foods, they are delicious and culture friendly. You'll garner some great vibes as you 'tuck into' your meal. After all, one of the excitements of travelling is having the opportunity to try foods that you'd never dreamed existed.
Featured image source: here.