Savannah, GA
Its historic districts boasts amazing architecture and style throughout. There is night life, family to do's, history and much more to be seen in Savannah, Ga. It is a great place for a girl's weekend, a weekend getaway for the history buff, a couple's getaway and so much more. There is something for everyone here. You could take a horse drawn carriage ride through the historic squares to learn about the rich history of Savannah from those that live there. If you are into the night life scene, there are bars and boat parties for adults at night as well as the drink bicycle cars that let you right through the streets of Savannah. Also, River Street is a legendary for its night life and the candy shop that has made its home there. River Street is located right next to the Savannah River where there are musicians, history, river boat cruises and sightseeing to be experienced. With 22 historic squares and so much history, there is something for everyone here.
Cumberland Island, GA
Cumberland Island, Ga is such a cool place to sightsee and stay. It is an island with a beach full of wild horses, who wouldn't love to see that? From the gorgeous horses, the sandy beaches and the amazing driftwood backdrop, there is beauty all around this one-of-a-kind island located on the Georgia's coast under Savannah, Ga. There are places for weekend camping on the beach and hotels nearby for those that do not wish to camp. It is a beautiful and magical place to visit, if not only to see the wild horses in their natural habitat.
Dahlonega, GA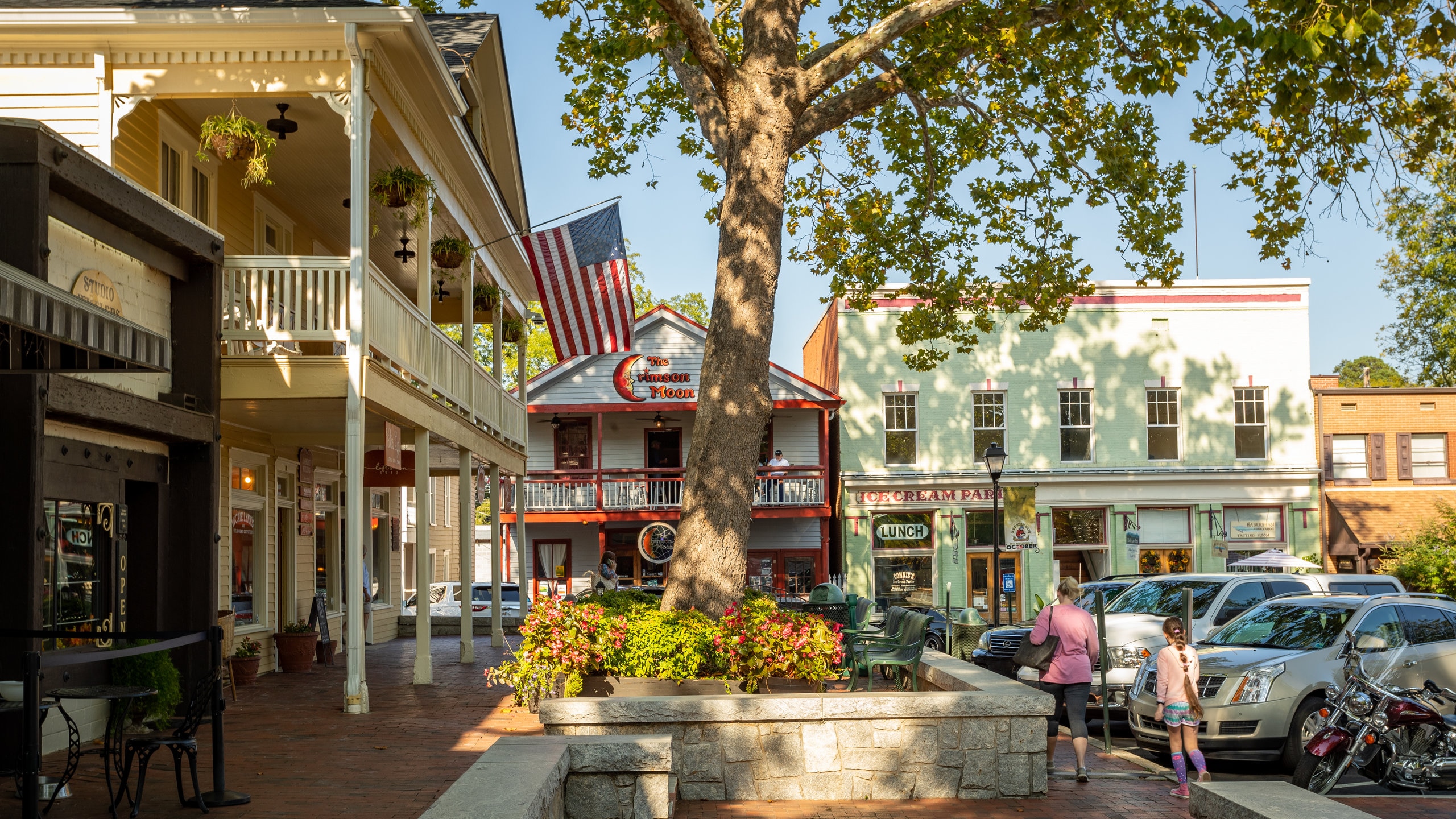 Dahlonega, Ga is a mountain town in Northeast Georgia where gem and gold mining are a normal occurrence. The gold mining town of Georgia has so much to offer. It is a town that is filled with a history of its own. If you want to tour some of the history, the Consolidated Gold Mine brings you through a century old Georgia Gold mining history. There is also the Dahlonega Gold Museum State historic site is an interesting discovery area for the history buffs visiting the town. There's so much history in this town that will engulf you in amazing stories and information from the last couple hundred years. It gives you a great glimpse into the past. There are many areas to go to see gorgeous waterfalls such as Dick Creek Falls. It is home to some premier wine vineyards in the Northeast Georgia Mountains like Wolf Mountain Vineyards and Winery or Cavender Creek Vineyards and Winery. There are so many different Wineries and Vineyards that you cannot go wrong. They are all amazing. There are also several preserves and zoo such as Chestatee Wildlife Preserve and Zoo as well as the Georgia Mountain Falconry.
Rabun County, GA
Rabun County, Ga is a town nestled in the Northeast Georgia mountains is minutes away from some of the most beautiful waterfalls in all of Georgia. It has amazing home style food, BBQ, and everything in between. There are places like the UJoint, the Clayton Cafe, Not only that but it is home to 5 different lakes, and three different state parks including Black Rock Mountain State Park, Tallulah Gorge State Park, and Moccasin Creek State Park. There are many areas for those interesting the outdoors and wilderness to explore.
Helen, GA
Helen, Ga is the little German town of Georgia. They call it the Bavarian Alpine Village that is nestled in the Northeast Georgia mountains that is known for its shopping, dining, and recreation activities that are in abundance. There are joke shops, amazing German food, shopping, candy shops, fudge shops and so much more. Some of the great food includes the Troll Traven, Cafe International, Old Bavaria Inn Restaurant and so much more. There also Octoberfest which is a beer festival for those over 21 years of age. This celebration is similar to the ones in Europe as well.
Nashville, TN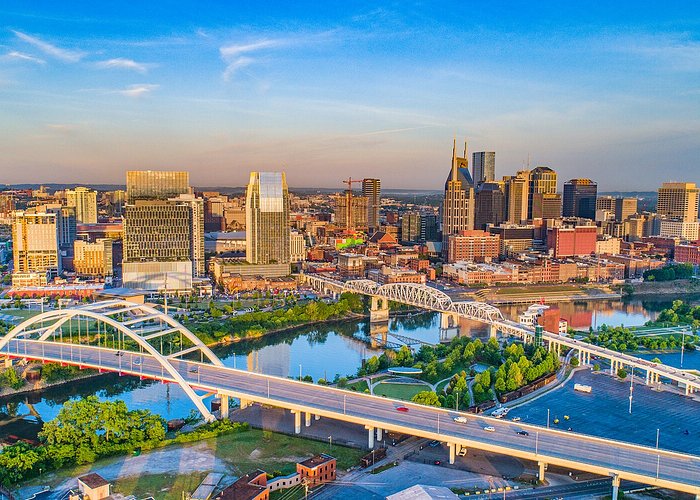 Nightlife in Nashville, TN is amazing if you are wanting to go out on the town. The music and the bar scene rivals few. There also a lot of rich history and entertainment in Nashville waiting to be discovered on one of the many different tours featured in the city including the trolley, Tractor tour (21+), Bus tours to the distillery, Golf cart tours, sightseeing tours, helicopter tours, and more. This is a place with rich history in the form of country music.
Pigeon Forge, TN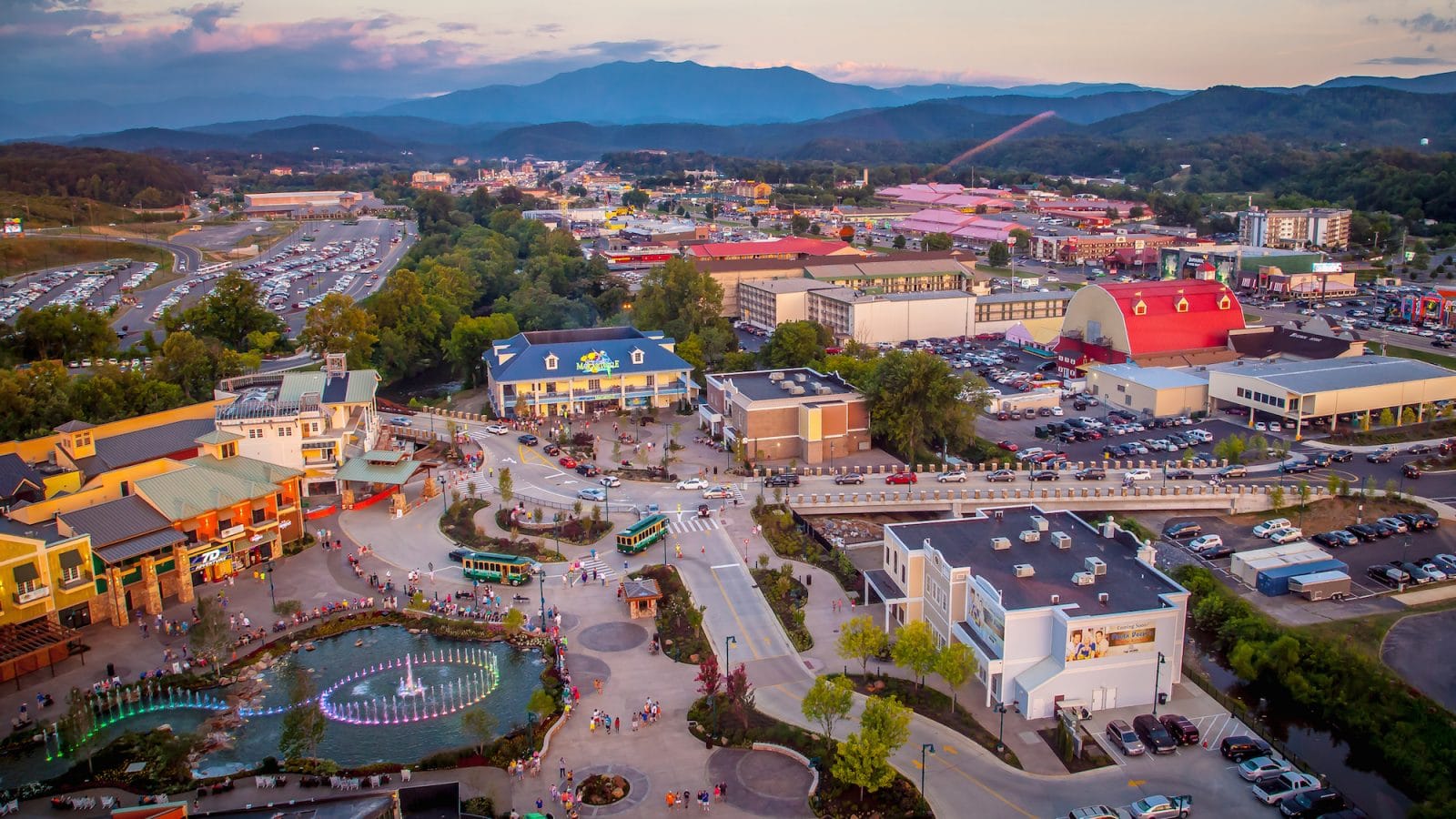 The home of Dollywood and the Dixie Stampede, Pigeon Forge, TN is filled with fun and tourist attractions for all ages. Dollywood is an amusement park done by Dolly Parton. Many different aspects of the park that is catered to both the younger and older kids. Then there is also Dollywood's Splash Country Water park right next door that has fun and thrilling rides. There's also MagiQuest, the Rocky Top Mountain Coaster and many Go-Kart areas to have adventures throughout Pigeon Forge. The Food is a little overpriced, so its suggested that you either bring food or eat before you come to the park. Same with Dollywood but that is true for so many other parks as well. If you are one that likes to hike the Ramsey Cascades Trail is just absolutely gorgeous, Chimney Tops Trail, Big Rock Dude Ranch at Ponderosa and even Bluff Mountain ATV rides.
Gatlinburg, TN
Gatlinburg, TN is home to the Ripley's Aquarium in the Smokies, and so many more Ripley's and tourist attractions and museums that will be sure to entertain for days. There are also the chocolate shops in town that have the most amazing chocolate pretzel sticks, chocolate covered strawberries and fudge. If you love candy and amazing, sweet treats, Kilwin's, is the place to go. If one is curious about that good Ole Smokey Mountain Moonshine, you should head on down to Ole Smoky Moonshine for some great tasting varieties. You will not be disappointed when you try what they have to offer.