Porto is a contradiction in terms. Located in the northwest of Portugal, the city boasts a rich and lengthy history, as evidenced by its UNESCO World Heritage Site status for sites like Porto Historical Centre and Bridge Luiz I, alongside the Monastery of Serra do Pilar.
However, these historic structures are juxtaposed with numerous abandoned buildings in varying states of repair that sit very close to these UNESCO sites.
Portugal was buffeted by the financial crisis of 2008, needing to be bailed out by European Union creditors who imposed austerity measures that have left many Portuguese citizens struggling financially.
An overlap of economic uncertainty and the current worldwide post-pandemic recession has created an environment where businesses can no longer afford to keep up with their properties' maintenance costs or rents — resulting in many vacant buildings throughout Portugal's cities and towns. In particular, it is estimated that about a third of the buildings in Porto are currently abandoned, with no interest in redeeming them.
Porto ageing population and labour issues are key
The many existing abandoned buildings in Porto indicate a more significant problem affecting Portugal, including an ageing population and labour market issues resulting from austerity measures. As people leave to find better opportunities abroad or move away for other reasons, these empty shells remain a physical reminder of the economic hardship facing Portuguese citizens due to years of financial uncertainty.
Porto's labour market issues are common in Europe. As part of the European Union, many young Portuguese have taken advantage of the right to work in any member nation. On the plus side, many immigrants come to Portugal to work, especially in hospitality from Portuguese-speaking countries such as Venezuela, Paraguay and Uruguay.
Porto's golden ticket
In 2012 to tackle the empty building crisis, the Portuguese government issued several thousand 'golden visas' to foreign investors. These golden visas are permanent residence permits in Portugal, granted to anyone who spends a minimum of €300,000 on property or businesses in Portugal.
The scheme has been a success, with 80% of these 'Golden Visas' taken up by Chinese investors hoping to gain European residency.
The Golden Visa scheme will likely fail to solve the underlying economic issues in Porto and other regions of Portugal. However, it does create an opportunity for foreign investment, which may help bring some life back into the city's abandoned buildings and inject capital into the economy.
Until now, investment in Porto's infrastructure is not apparent (apart from the disruption caused by the extension of the metro in central Porto), and it will take time for any influx of money to be visible on the streets. Hopefully, over time, it will help.
Read more on other countries that offer golden visas or temporary residence permits here.
Cheap rents bite into Porto's foundations
Historically Portugal is a socialist country and has been staunchly left since 1975, meaning Portugal had a largely conventional economy that is neither capitalist nor communist. The heavy state regulation and the predominately private ownership of the means of production are two significant elements of the corporative framework within which the Portuguese economy works.
Early in the 21st Century, a rent protection law was passed that made it impossible for landlords to increase the rent, and tenants quickly could not be evicted.
Sometimes, people paid only a peppercorn rent living in the city centre. Consequently, without government help, landlords were not incentivised to renovate properties or invest much of their money into keeping them in good condition, resulting in many abandoned buildings across Porto.
Though this is good news for those tenants who can live in the city cheaply, most of these buildings remain empty shells with boarded-up windows and crumbling facades because neither the owner nor the tenant has the money to repair their homes—a reflection of the times and an omen of what lies ahead if something doesn't change soon.
Despite this gloomy outlook, Portugal has always been a country resilient to hardship, so there is hope that Porto will rise again. With the increasing influx of foreign investment, there is a chance that things might turn around, and Porto may still become one of Europe's most vibrant cities once again.
Faded charm doesn't distract from fascinating Porto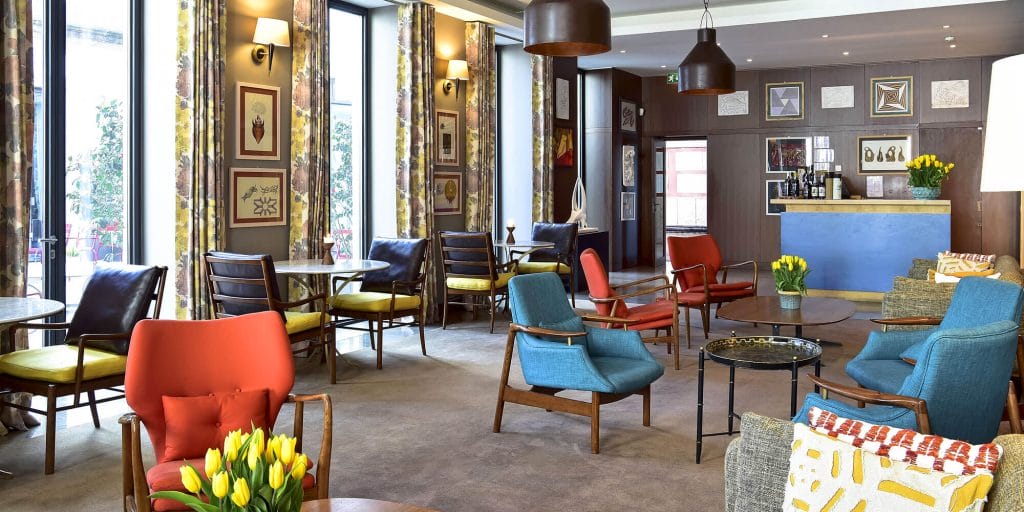 It might sound like we are dissatisfied with Porto, which is not true in any respect. Porto is an exciting and cheap European city that you should see to believe. The economy is service-based and relies on tourism, and in the spirit of change, new hotels with concept restaurants have popped up in recent years.
The Editory Artist Hotel and Bistro opened in 2014 in a grand building that once was an art school. The Editory boasts an unusual concept. Guests are invited to participate in the training plan for students of the Porto School of Hotels and Tourism.
Visitors here can see how hospitality management works first-hand and take part in gastronomy and wine tasting as part of a concept tasting menu and wine pairing in the restaurant (also run by students) on any night of the week.
The Portuguese capital is emerging from economic hardship with an exciting new energy and atmosphere that captures tourists' imaginations. Sure, some faded buildings line the cobblestone streets, but these don't detract from the charm and beauty of this fascinating city.
With foreign investment increasing and investors being offered golden visas to encourage them to invest in Portugal, Porto may be one of Europe's most vibrant cities again sooner than we think. It may take some time before its old glory is restored, but we are confident that all that ails Porto will add depth and texture to your visit.