Among many travellers and tourists, Wales isn't generally known for the quality of its beaches. There's plenty of beautiful countryside to see, as well as a lot of Welsh heritage to absorb, but if travellers want to visit a country to sunbathe on its glorious tropical shores, then Wales isn't generally chosen as their destination.
We think that a great injustice has been done to the humble Welsh beach. While you're not going to find Philippines-style warm weather in Wales all year round, there are still plenty of picturesque beaches on which to soak up the sun on a warmer day. Here are the best beaches to visit in Wales!
Rhossili Bay
This three-mile beach gives you a beautiful, unimpeded view of the sea beyond. Flanked by rolling cliffs and Welsh countryside, Rhossili Bay is the perfect place to bring the family for a sheltered picnic or just to visit by yourself for some quiet contemplation. You may also see grey seals while you're here, which makes this an ideal location for nature lovers as well. All in all, Rhossili Bay stands a pretty good chance of being considered the best beach not only in Wales, but in all of the UK.
Sixpenny Beach
Given its Famous Five-style name, the fact that Sixpenny Beach feels like a secret getaway location probably shouldn't come as a surprise to you. This beach is actually rather difficult to access; it can be found in the southwest reaches of Anglesey, and you'll need a boat to get there. Once you're there, however, you'll find a remote location that's perfect for families looking for out-of-the-way holiday destinations. If you want to avoid the tourists, this is a great place to come.
Porth Iago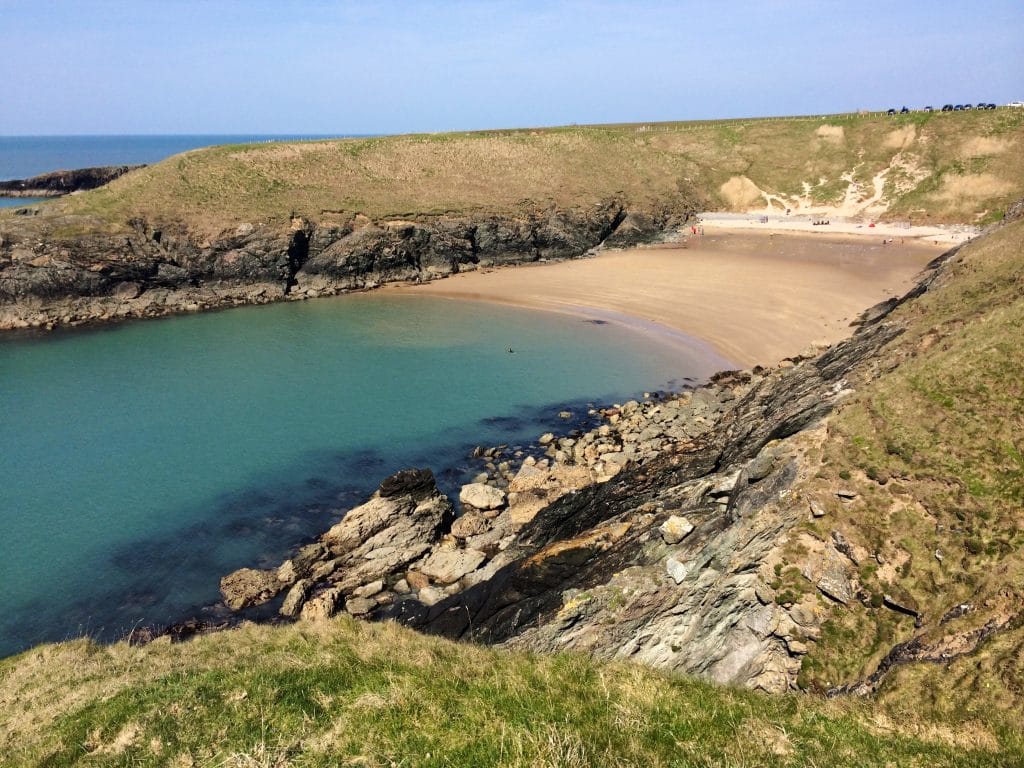 Much of Wales feels untamed, as though it's daring those who visit to conquer it. Of course, you shouldn't try to do that, but living alongside the beauty of Welsh nature is an unparalleled experience, one that's best summed up by visiting Porth Iago. Located on the Lleyn Peninsula, this is the best of both worlds; it's a beach that's flanked by Welsh countryside on all sides, giving it the feeling of a remote place that's still sparsely populated by tourists and families camping out in the wild.
Llanddwyn Beach
Another Anglesey beach that must be seen to be believed, Llanddwyn Beach gives you an absolutely gorgeous view when you're gazing out over the water. If you don't feel like spending too much time on the dunes, you'll find a forest walk nearby, so you can choose which element of nature you want to lose yourself in. Bear in mind that Llanddwyn isn't quite as remote as other Anglesey beaches, so you're likely to meet other families enjoying themselves here as well.
Harlech Beach
If you're staying somewhere in order to absorb the beautiful, historic majesty of Harlech Castle, then it would be a shame to neglect this lovely beach as well. Harlech Beach is packed with gorgeous sand dunes to explore, and you can see it from the castle as well, so you can plan your walk down to the beach once you're done wandering the buttresses. You'll also find a shop and a cafe nearby so you can grab some refreshments once you've had your fill of this gorgeous beach!
Broad Haven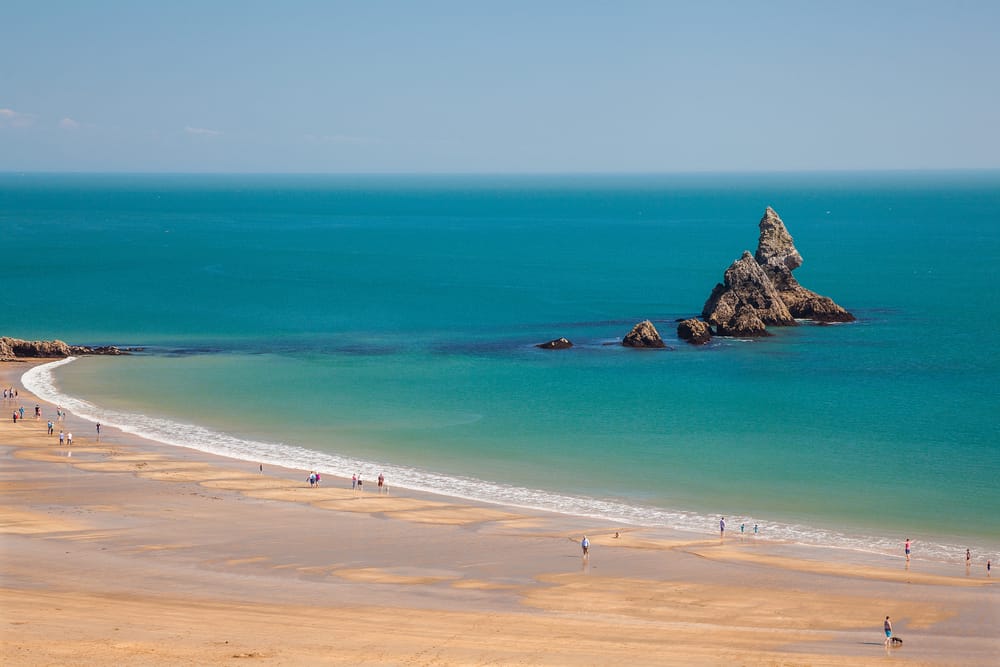 This is a much more rugged and wild-feeling beach than many of the others on this list. If you're the adventuring type and you like activities like snorkelling, hiking, and rock climbing, then Broad Haven is definitely for you. The beach itself is beautiful, but you'll also find sea caves nearby where you can explore to your heart's content. The island you can see from Broad Haven's shore is called Church Rock, and if you're feeling up to an athletic challenge, you can try swimming out there.
Porth Wen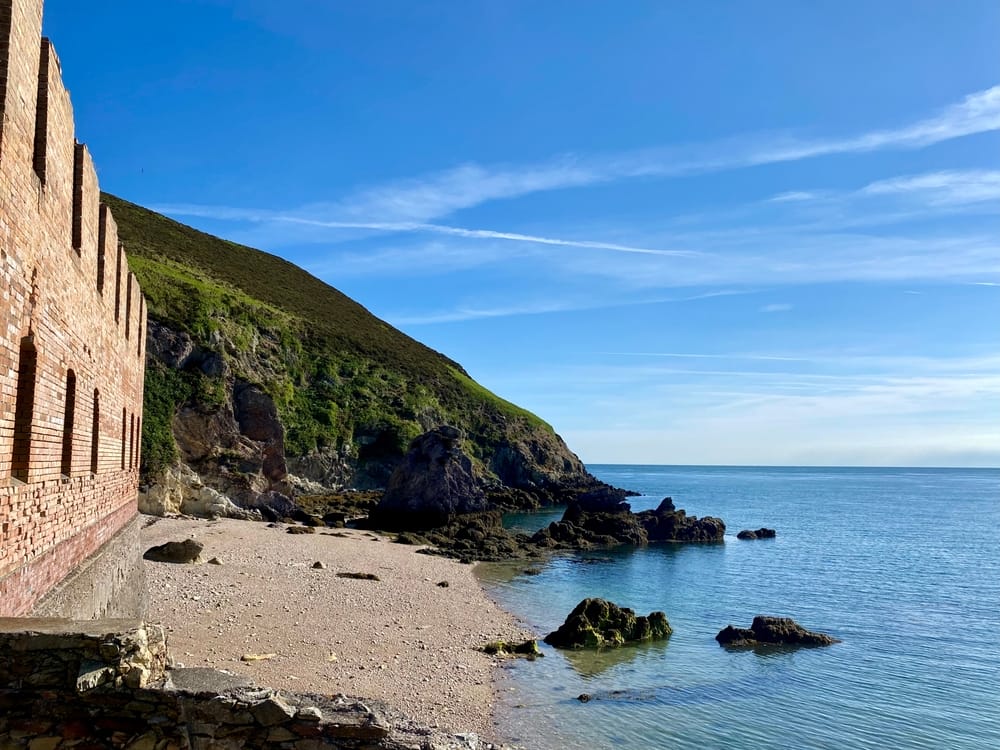 Anglesey really is the spot of choice if you're looking to explore Welsh beaches. Porth Wen is yet another picturesque beach spot on the isle of Anglesey, and this bay is perfect if you're a fan of history. It plays host to the ruins of an old brickworking facility, and you can see the facility from the beach (and vice versa), giving you a serene, sombre sense of the place's past. Keen swimmers will also find plenty of places to test their athletic prowess here.
Aberffraw Bay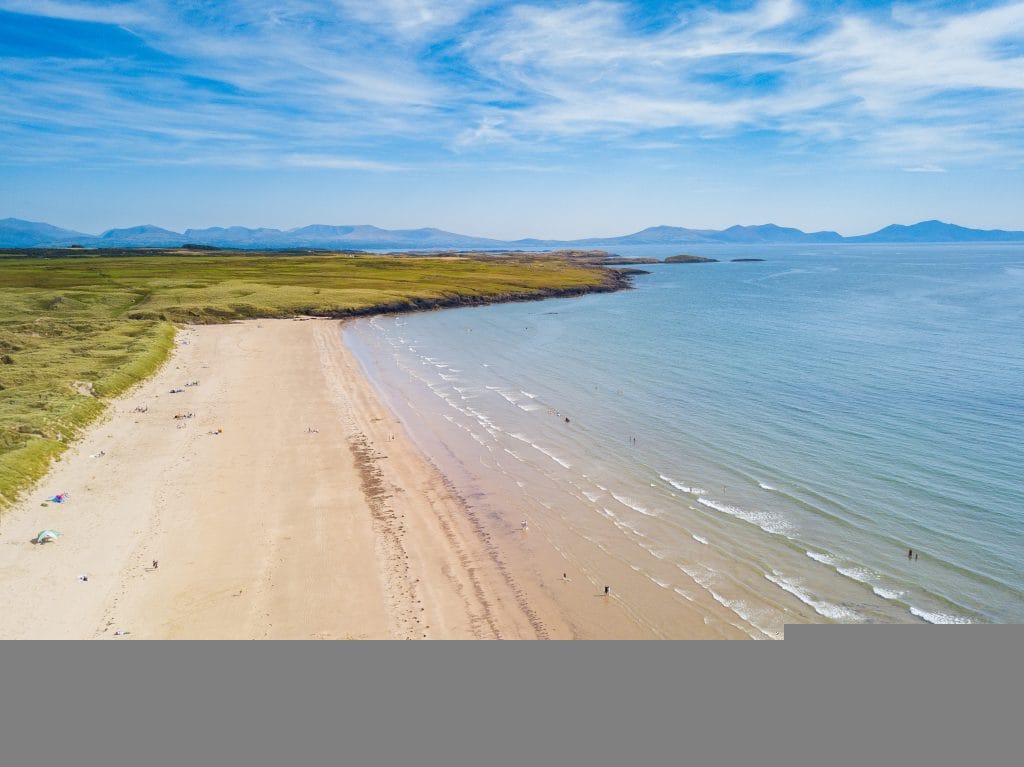 In case you're wondering, it's pronounced "aber-frau", and it's definitely worth remembering that if you want to keep the locals on your side. Aberffraw Bay is a beautiful beach that not many tourists visit; it's a decent walk away from the nearest car park, which means that it's generally not preferred by those who don't like to pound the proverbial pavement to get to their sandy reward. That just means that this beach is perfect for those who prefer to keep things quiet and low-key.
Abersoch Beach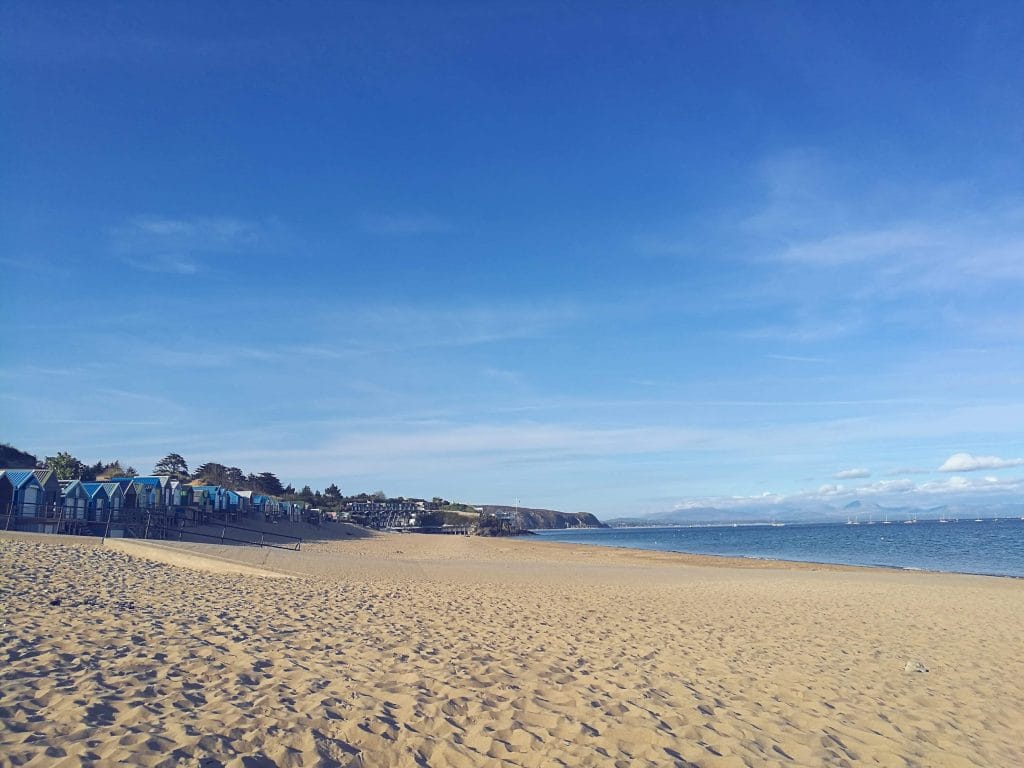 Last but not least, we have Abersoch Beach, which, in many ways, is the opposite to Aberffraw Bay. It's all about the tourist trade here; this is a seaside resort, so there are plenty of cafes, bars, and restaurants in the local vicinity to enjoy. You won't have to look very far to see the signs of civilisation on Abersoch Beach, so if you prefer your holiday destinations to have a little more life to them, then this is definitely the beach to which you'll want to bring your family.