Switzerland is a pretty magical place. Whether it's the snow-capped mountains or the beautiful picturesque villages, you're bound to have a great time if you decide to holiday in Switzerland. Whilst not as impressive as those found in other parts of Europe, you'll find a variety of theme parks worth checking out; you'll find lots of opportunities to have fun at some of the nation's best venues for family entertainment. The best theme parks in Switzerland match their rivals in any other country, so you should definitely consider making them a stop on your trip. Here are some of the best theme parks you'll find in this gorgeous country.
Jungfrau Park Interlaken has earned its reputation as one of the best theme parks in Switzerland by offering entertainment for kids and adults alike. There's lots to do here; you can take a turn on the bungee trampoline, for example, or take a Segway scooter out for a ride around the park. The theme here is "unexplained mysteries", which is reflected in the Mysty Land kids' area, where kids can explore and have fun to their hearts' content. All in all, you'll find Jungfrau Park a wonderful place to unwind and spend some time on your Swiss holiday when visiting Interlaken.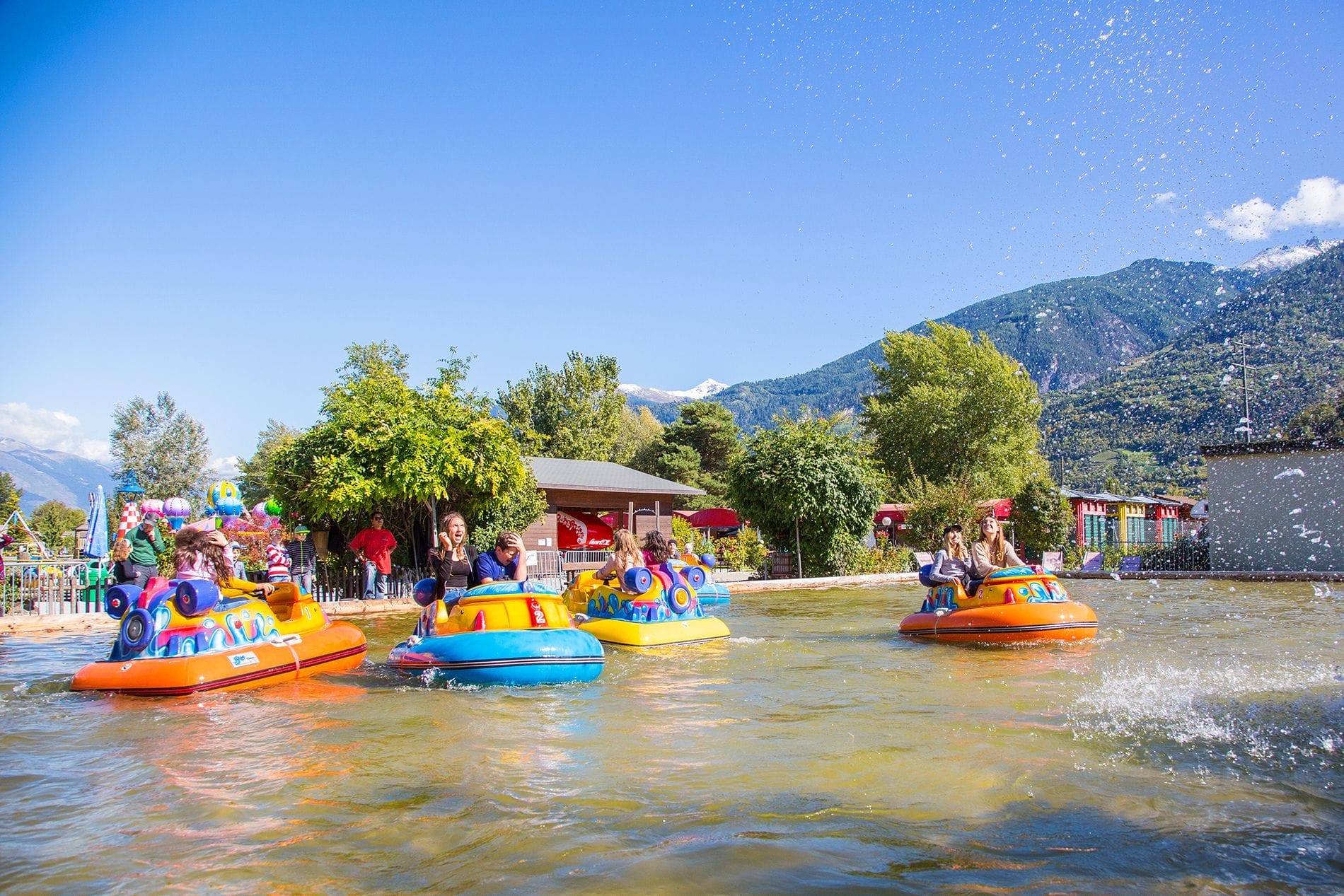 Located near Sion, as the name implies, Happyland's entire purpose is to make you and your family happy. There's plenty to love here; the Big Slide offers chaotic enjoyment, while the Sea Stars water attraction lets you out on the water to cruise around at your leisure. Of course, you'll also find lots of gaming stalls to test your marksmanship, as well as toy horses and attractions for the younger kids in your party. Some of the attractions at Happyland are just a little older than others, but this gives the park as a whole a charm that can't be matched anywhere else.
Water lovers need look no further than Aquaparc, a stunning water park located in the town of Le Bouveret. Aesthetically, Aquaparc is absolutely beautiful; when the sun shimmers on the surface of its many attractions, it's hard to believe Aquaparc is real. The park has areas to cater for every aspect of the water park experience; you'll find family rides, attractions that are perfect for younger visitors, and areas where you can simply relax and kick back without the pressure of dragging yourself around the park if you're tired.
Another park located in Interlaken, this park lets you loose on a series of ropes and asks you to test your mettle in the great outdoors. If you've ever experienced Go Ape in the UK, this is a similar proposition. You'll find wooden bridges, swings to let you swoop through the jungle Tarzan-style, and zip lines so you can indulge your inner adventurer. Naturally, this park isn't for those who don't like to physically exert themselves; if you don't want to be a jungle explorer, you might be better off sticking with something a little more sedate.
Now this is the real deal. If you're looking for a full-blooded Swiss theme park, then Conny Land offers one of the best theme parks in Switzerland for you to check out. Located at Lake Constance, there are roller coasters, water attractions, and a sea lion arena so you can watch these adorable creatures strut their stuff. Of course, you'll also find all the usual amenities; concession stands and other rides are waiting for you to check them out. Conny Land is perfect for families and couples alike due to its wide and diverse range of activities, so make sure to put it on your list if you're planning to visit Switzerland!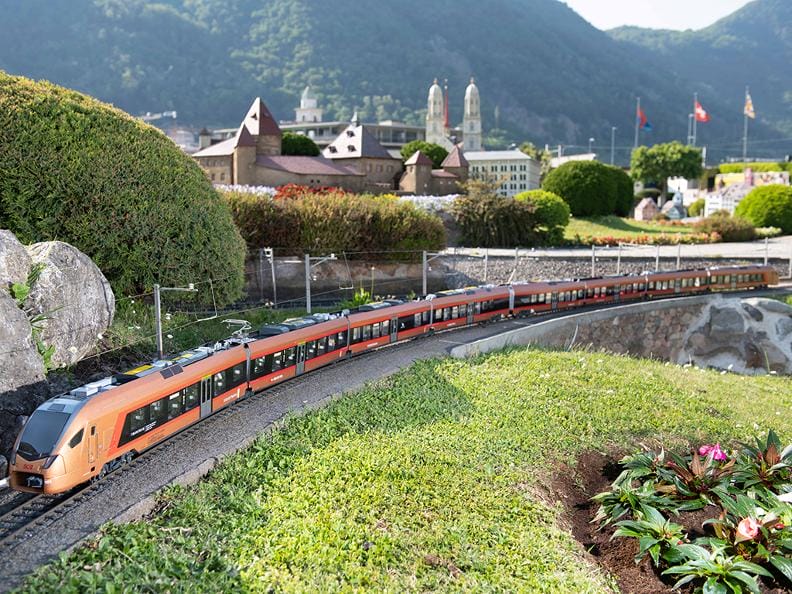 Located at Melide, Swissminiatur isn't really a theme park as much as it is a museum, but it's still a wonderful time for all the family. It's situated in Melide, which sits by picturesque Lake Lugano, and it offers a vast miniature village for you to explore, with plenty of stuff to discover. You'll find incredible craftsmanship on display in Swissminiatur, and there are also plenty of interactive elements like workshops (and actual shops) to take part in. Swissminiatur is a must-visit if you and your family have any interest in a slightly more educational attraction.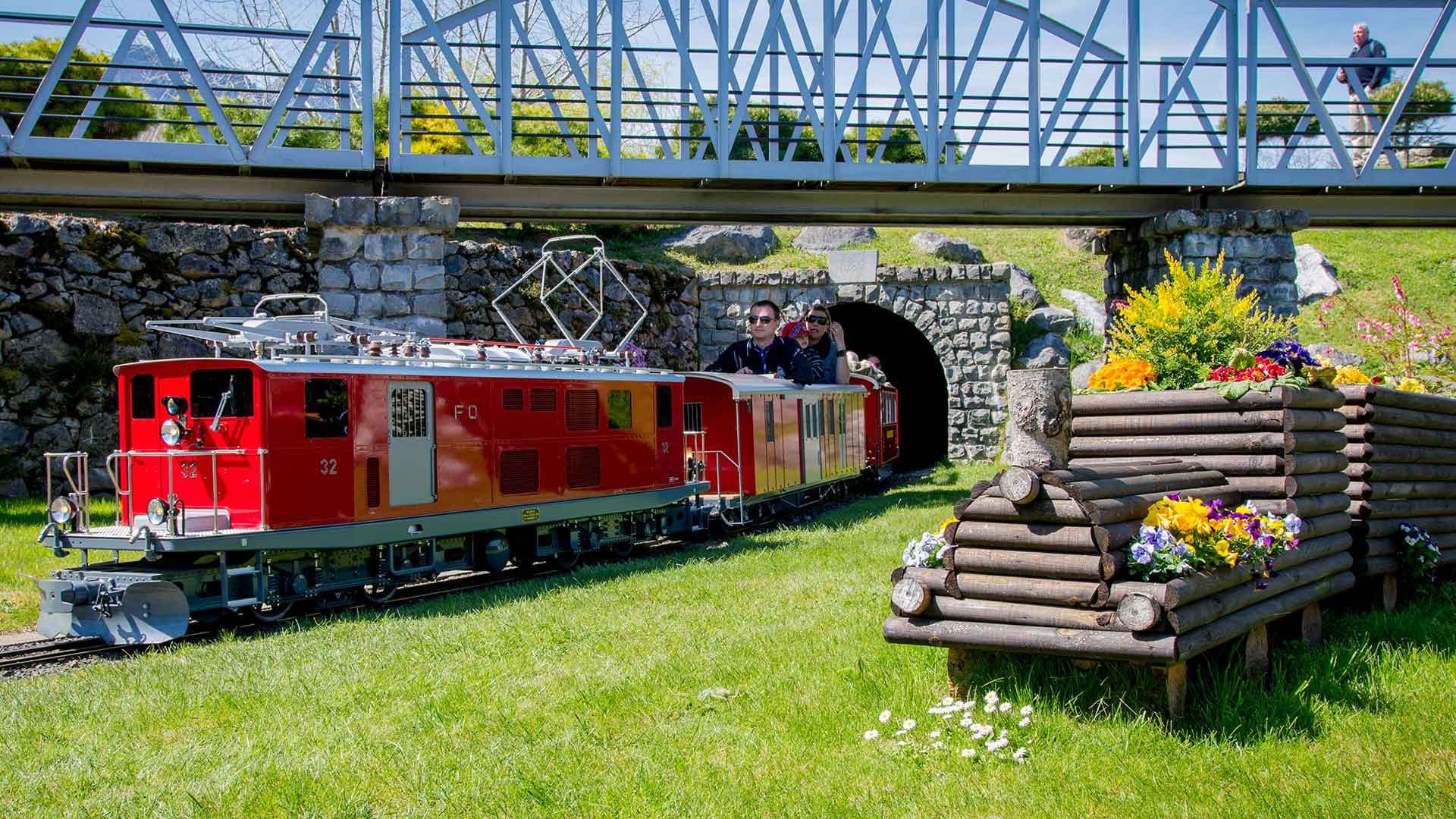 Much like Swissminiatur, Vapeur Parc contains replica models at smaller scale, but this time around, it's all about trains. Lake Geneva's shores play host to this wonderful park, which offers beautiful bucolic scenery to observe as you travel around it on a miniature train. It's essentially Switzerland in microcosm, a chance to see this gorgeous country in a way you normally wouldn't. The trains are vibrant and colourful, and there are always other families riding them, so you'll always have some company and someone to talk to. Despite this, it can also be a lovely, serene way to spend a few hours, so give it a look if you want something a bit less demanding than the conventional theme park experience.
Unfortunately, there really isn't much to choose from when it comes to theme parks in Switzerland. If you want to have fun while you're holidaying there, then you'll need to get creative with your choice of venue; if you include other parks that aren't necessarily theme parks, you'll be able to cobble together a few itineraries, but if you're set on Six Flags-style experiences, then you might be somewhat disappointed. Still, there's plenty to do besides theme parks in Switzerland, so don't despair!