If you ask a handful of people where they'd like to go on holiday, most of them will say America. It's full of awesome tourist attractions and events that everyone wants to see. If you're considering a holiday to the states, then here's a guide to help you figure out the best vacation for you:
Sporting Events
If you're a sports fan and want to visit America, then why not combine the two things? There are numerous top class sporting events held in the US; all would make great viewing experiences. Here's a couple that stands out in my eyes:
Ryder Cup 2016: The biggest team event in the golfing world. The next Ryder Cup is hosted at Hazeltine Golf Club in Minnesota and guaranteed to be an epic few days of sport. You can purchase package holidays that include Ryder Cup tickets as part of the whole price. Experience the thrills of one of the world's biggest sporting events, while you take in the culture of America.
Super Bowl 2016: Next year sees the 50th installment of America's biggest sporting event. The super bowl is watched across the globe and is a must-see event in world sport. Book a trip to San Francisco next February and try and get tickets for this event. Undoubtedly something for any sports fan to cross off their bucket list.
Theme Parks
A lot of people choose to go on holiday to America because of their world famous theme parks. There are so many for you to choose from, but I've narrowed it down to two that everyone must experience:
Universal Studios: This theme park is world-renowned, and for good reason too. There are loads of cool rides for you to enjoy, as well as a range of awesome hotels and resorts to stay in. You'll be engulfed by movie references and specially themed rides, it's one hell of an experience.
Disney World: No trip to America is complete without going to Disney World! Arguably the most well-known theme park in the world, and on every family's bucket list. If you haven't been at least once in your life, then you're missing out! Immerse yourself in the magic of Disney and enjoy plenty of excellent rides too. There's a certain feeling in the air at Disney World; it's a special place to visit.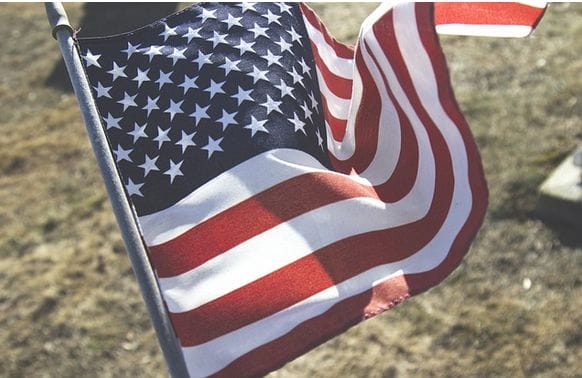 (Image by unsplash https://goo.gl/BbxFPu)
Holiday Season
Even though Summer is upon us, one of the best times to visit the US is during the holiday season. This is the couple of months that span across Thanksgiving and Christmas. It's a truly magical time to visit the states, especially somewhere like New York, where you can consider renting an apartment for a length of time, though you might wish to use an apartment cleaning NYC service as some aren't that clean. See the famous Thanksgiving day parade with loads of floats and huge balloons of famous TV characters. Or take your trip during Christmas and experience something completely different. New York transforms into a beautiful city, with snow and Christmas lights; it's breathtaking. If you're looking for a holiday this winter, then I'd definitely recommend America.
These are just a few things that America has to offer; there's still plenty of the country to explore!