You haven't played golf until you've played it on one of the world's best courses. Happily, although many golfers may criticise the UK for its changeable weather patterns – many of which are unfavourable to the sport – the same criticism can't be levelled at the country's golf courses, which are second to none. Rolling hills, blue skies, and beautiful countryside await any golfer who decides to visit the UK and try out some of the golf courses on this sceptr'd isle. Here are the top 10 golf courses in the UK.
1. Sunningdale Old Course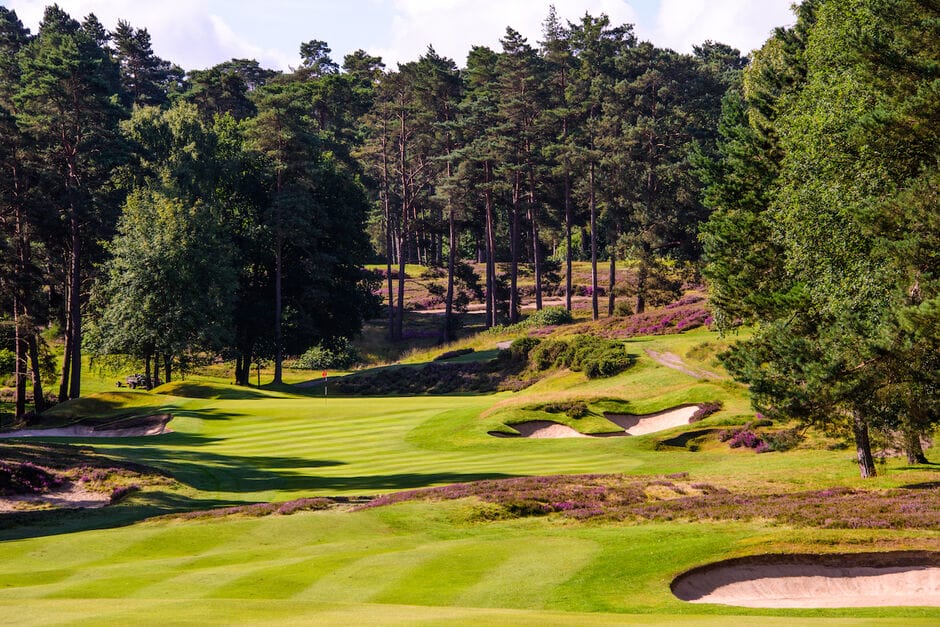 It's been called the best golfing experience in Europe, and for good reason; the Old Course at Sunningdale is simply magnificent. It's a challenging course with plenty of strategic trick shots to make, but it's not overly punishing, making it ideal for golfers of any experience level. What's more, the halfway house serves up some truly incredible food, so if you love golf and you love your mid-game repast, then you absolutely must visit Sunningdale.
2. Swinley Forest
If you're a traditionalist who loves the classic form of golf and doesn't want to engage with any pesky modernising systems or features, then Swinley Forest is very much the course for you. It's covered in beautiful pine trees, with the fourth hole a particular favourite thanks to its myriad sand features. Swinley Forest's smattering of unconventional, uncommercial challenges make it ideal for players; it's truly the expert golfer's course.
3. Royal St George's
You'll pay a pretty penny to play on this course, and if you're a seasoned golfer who wants a fair, balanced challenge, then this very much isn't the course for you. Matching its English character perfectly, Royal St George's is an eccentric, odd course full of blind shots and uneven terrain, which means that you won't be able to plan ahead like you might on a more well-planned course. However, these eccentricities also make it a delightful course if you just want to have some fun.
4. Royal Birkdale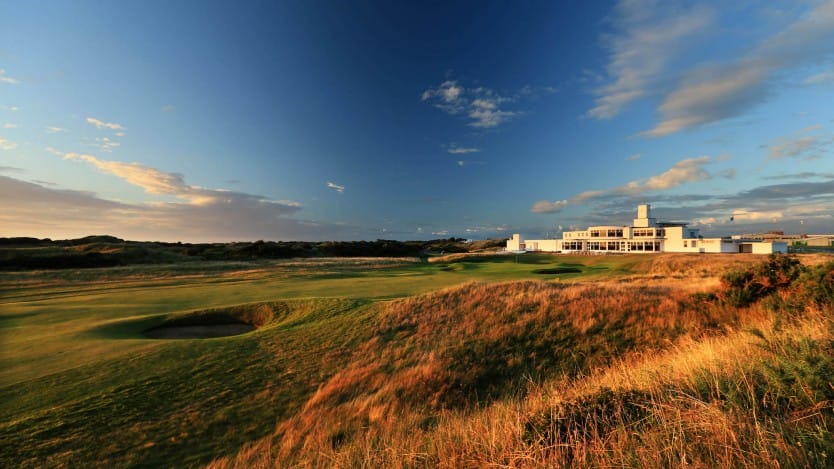 This club is serious business. You won't be allowed into the clubhouse – or, indeed, onto the course itself – if you're wearing jeans or a tracksuit. It's formal attire or proper golfing gear all the way; the restaurant won't even let you in if you're wearing anything other than a proper jacket and tie after 6pm. Thankfully, the course itself feels freer and less restrictive, with plenty of soaring drives matched by tricky and challenging putts. Take this course on if you want a full-blooded English golf course.
5. Woodhall Spa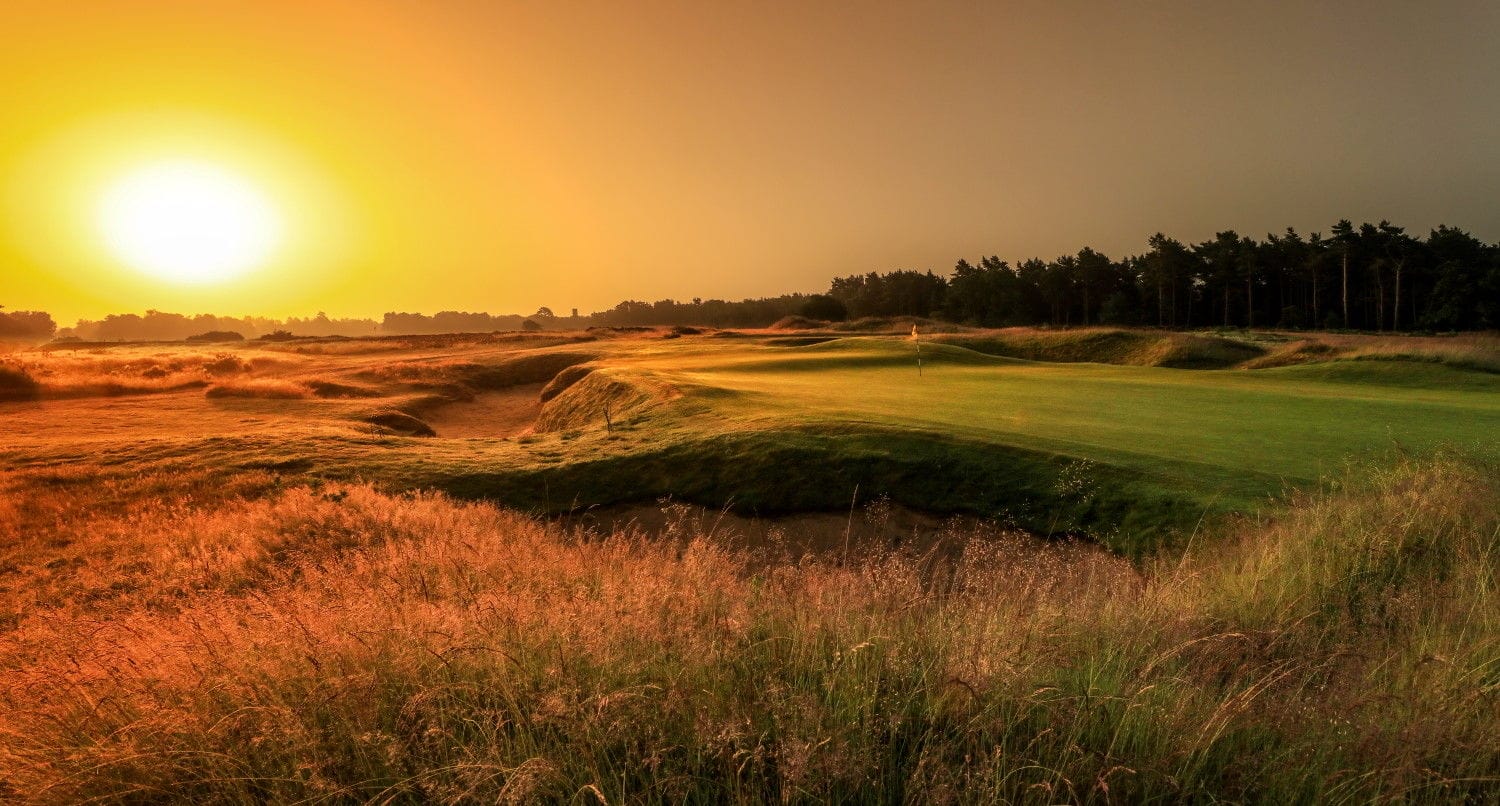 One of many courses reworked and revitalised by the legendary Tom Doak, Woodhall Spa saw its reputation slip in the early 90s before Doak was brought on to breathe new life into the course. In particular, the seventh hole offers a truly spectacular tee shot, with an angle that beckons you to make a shot that looks easy at the beginning but that you will come to regret attempting. It's a tricky course, but it's no less wonderful for its many angles and curves.
6. Ganton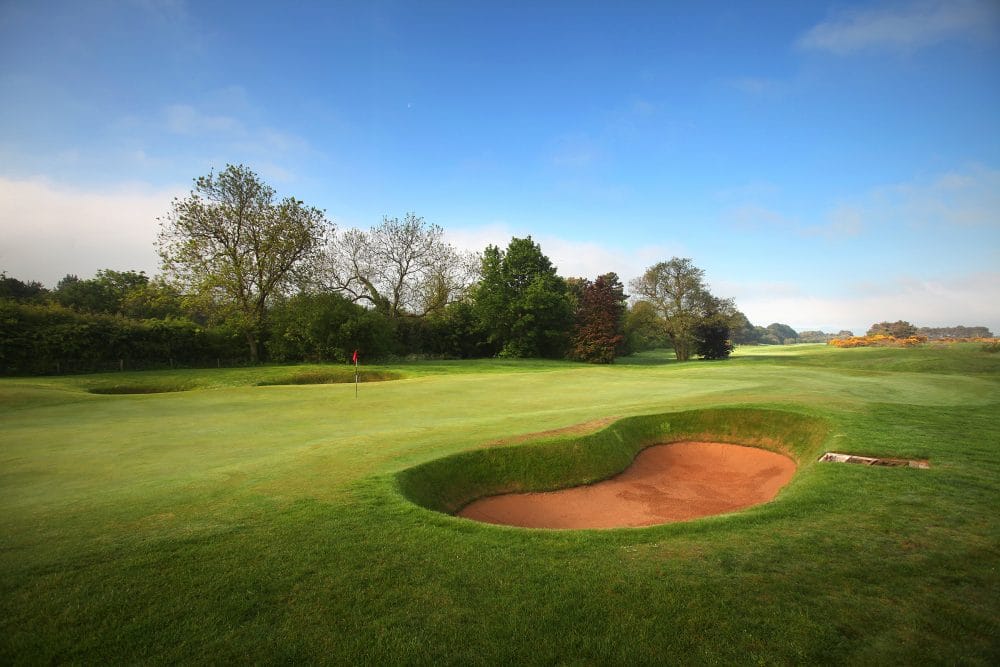 Ganton is the perfect course for people who like their golf courses to defy categorisation. It's not really a heathland course, although it does have that feel about it, and while it certainly has the traits of a links course, it couldn't entirely be called one either. What we have here is an in-between course that works great as an all-rounder; it has brilliantly deep bunkers that will require all of your power and finesse to dislodge your ball if it gets stuck.
7. Hillside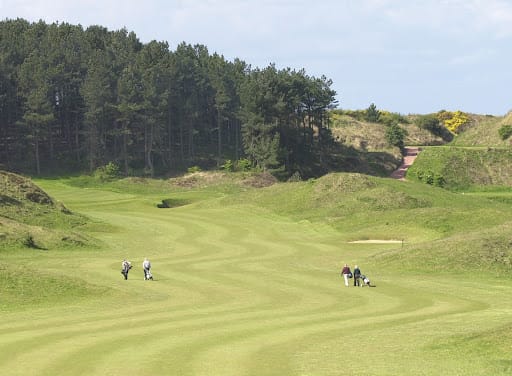 We simply can't find enough people to sing the praises of the Hillside course. This is a links offering with a strong first nine and a truly exceptional back half, as well as beautiful natural features peppering the courses and adding challenge. The third hole is where things get serious; a 4-par hole with plenty of water peppering the layout, the first two holes really are deceptive. Try Hillside out for yourself and tell us it's not one of your favourite courses when you're done.
8. Queenwood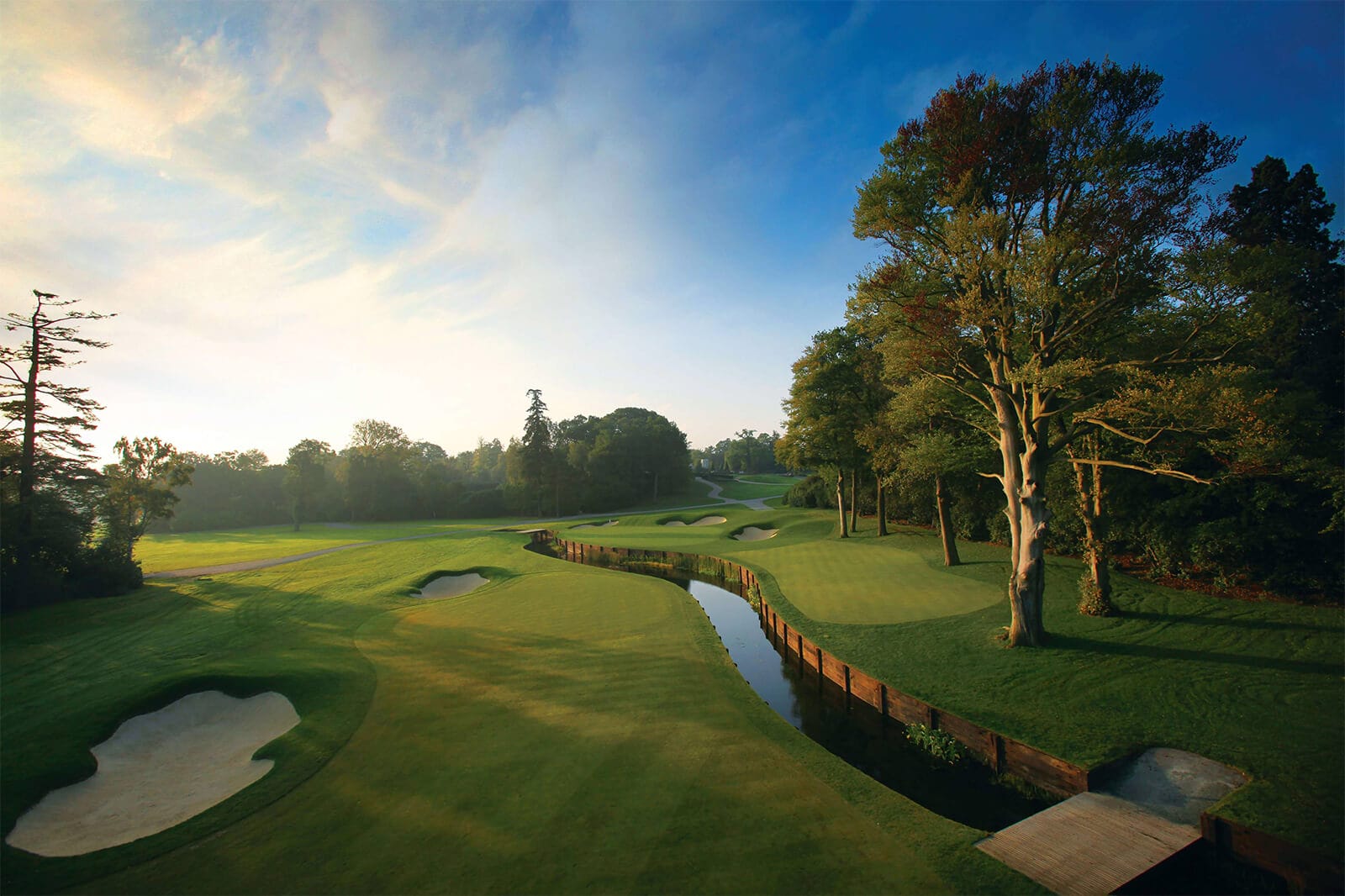 We're putting Queenwood on this list more for the attitude of the staff and groundskeepers than the actual course itself (which we'll get to). Queenwood simply has some of the most attentive, friendly staff around, which counts for a lot when you're playing golf; if you want to feel welcome, there's no better place than Queenwood. The course itself is well-maintained, but it's not a particularly well-crafted experience, with plenty of difficulty jumps. Still, Queenwood is a great course with great staff.
9. Royal Lytham & St. Anne's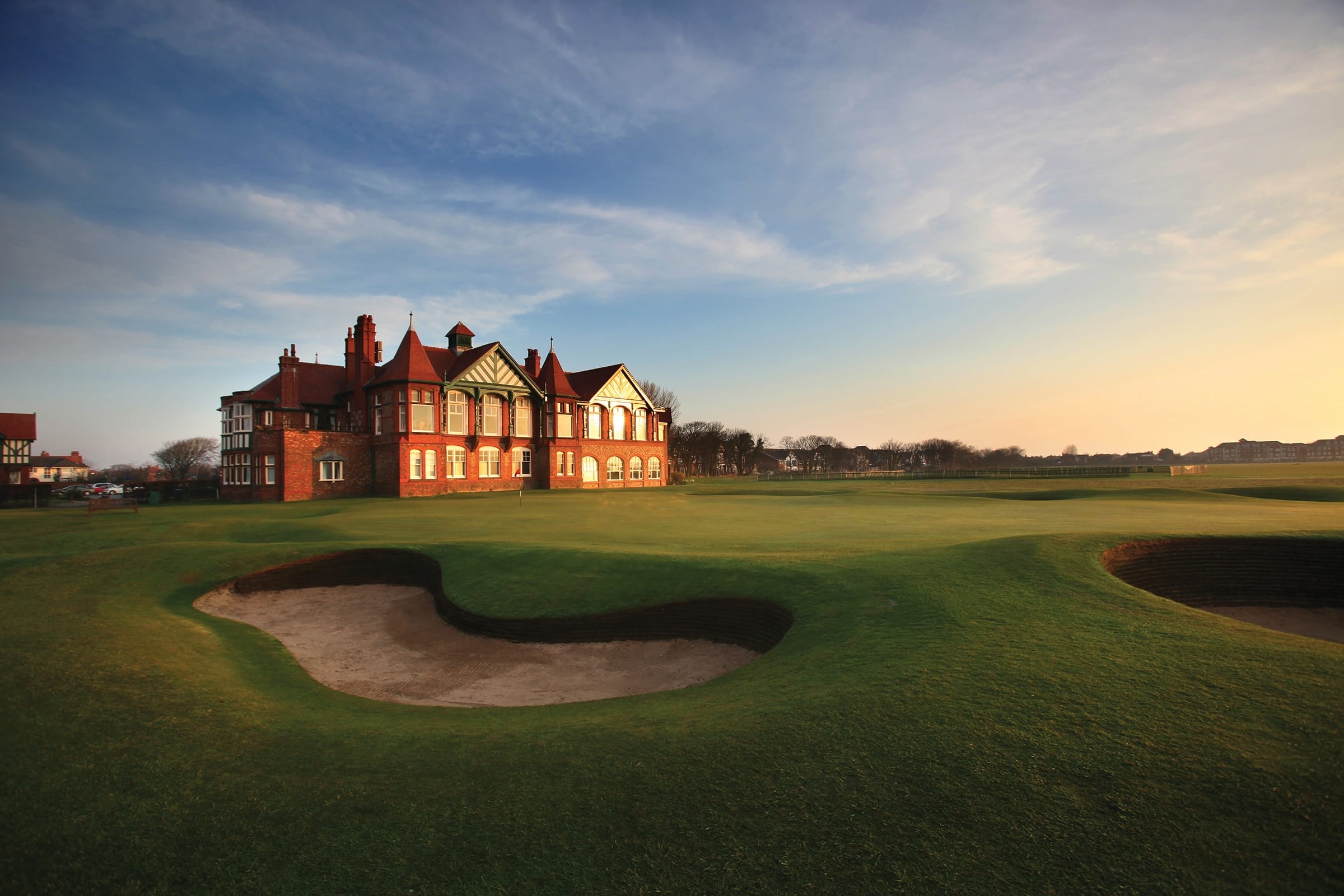 This one's for the hardcore adherents only. If you've played the other courses on this list and found them to be lacking in challenge, Royal Lytham & St. Anne's should give you a run for your money. It's beautiful, but there are so many bunkers that it might be difficult to remember anything from this course other than the relentless level of sand constantly getting in your way. Still, if what you want is a grueling technical gauntlet, this course will more than deliver.
10. West Sussex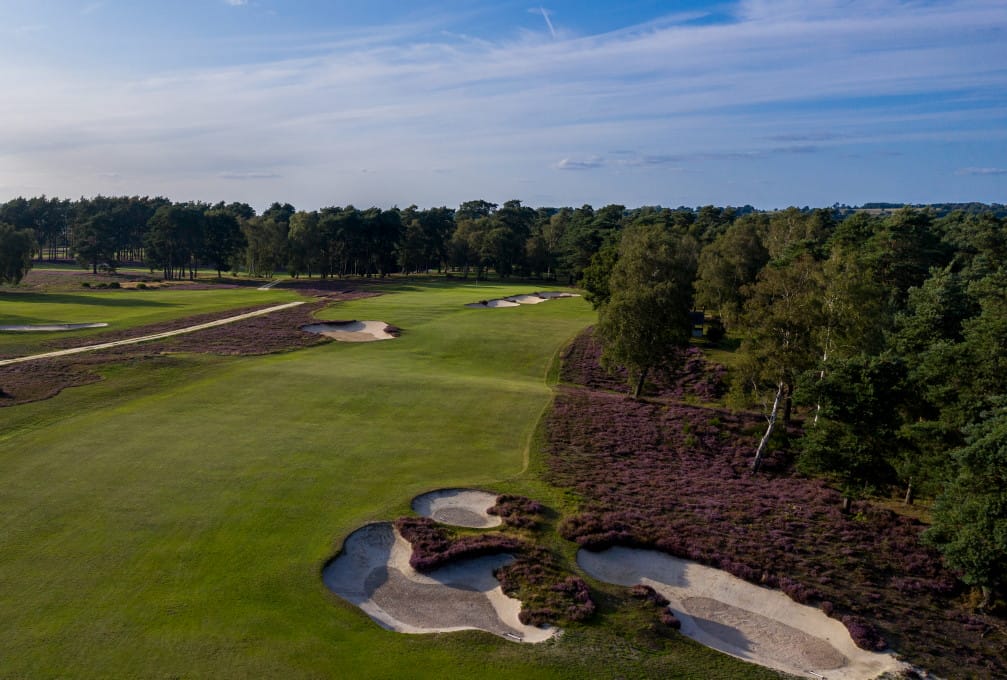 West Sussex is a masterclass in doing everything well enough that not doing anything particularly well simply doesn't matter. There's no standout hole here; nothing to rival Woodhall Spa's first or Swinley Forest's fourth (although the excellent sixth hole's downhill sprint certainly comes close). All in all, West Sussex is a great golf course with plenty of picturesque views to admire as you play. Just don't expect absolute greatness from any single hole.
If you are planning a Golf travel trip then you might want to find a good golf umbrella and a golf flask – especially if you a visiting a golf course in the UK.