Germany shouldn't be overlooked for the quality of its golf courses. Many people will tell you that the best courses are situated in the UK or the USA, but this beautiful European country with centuries of history simply cannot be ignored when it comes to scenic, gorgeous golf courses. Whether it's the beautiful beaches of the north or the awe-inspiring sight of the Bavarian Alps to the country's south, there's plenty to love about Germany. Here are our top 10 golf courses in this wonderful land.
Köln (also known as Cologne) is the first golf course based in this historic city, and one of the oldest in play right now. Its run includes plenty of tree-lined straights and devious corners, with lots of bunkers to watch out for and a particularly tricky creek around the 11th hole. Köln is a beautiful course that's hiding some teeth beneath its bucolic exterior, so if you want to see a slice of German golfing history, this is definitely where you should start.
Nestled surprisingly close to the city of Hamburg, this course offers a respite from the fast-paced life the city affords. Its devilishly deceptive construction belies an excellent course that doesn't wow initially, but takes some time to unfold. The fairways in particular are placed in just such a way to lull you into a false sense of security, before the pines suddenly challenge you. This course is truly one of Germany's hidden gems, so check it out.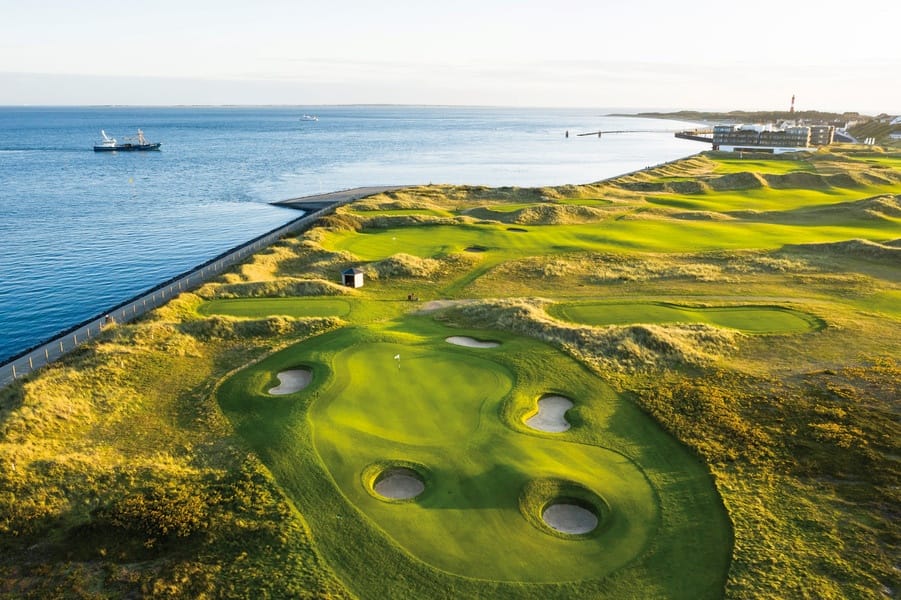 Right from the get-go, it's clear that the Budersand Sylt course is not for the faint of heart. The opening hole is brutal, with a sharp downhill slide to the fairway before a sudden corner reveals a sand hill that's more than likely going to prove a newbie trap for many players. That's not to say Budersand Sylt isn't an excellent course; far from it, in fact – it's just that if you don't respect this course, you're going to be met with a challenge that may be more than you can handle!
Like many golf courses in Germany – and, indeed, many areas in Germany, full stop – the Jakobsberg course has a long and storied history. The course stands on the site of an old monastery ordered by Frederick I Barbarossa back in the 12th century, and while none of that monastery still remains, the golf course built on it is a testament to minimalist class. The course as a whole is not difficult to navigate, making this one ideal for golfers who would prefer less walking in their schedule.
If you like hitting long shots, then St Dionys is the course for you. In particular, the sixth hole – which asks you to make a massive shot at pinpoint accuracy – should test the arm of even the strongest golfer. Elsewhere, the course undulates and eases off; there's nothing quite so hellish as the sixth hole throughout the rest of your time on St Dionys, but that's certainly its most memorable feature. This one's a flawed gem, but it's well worth your time.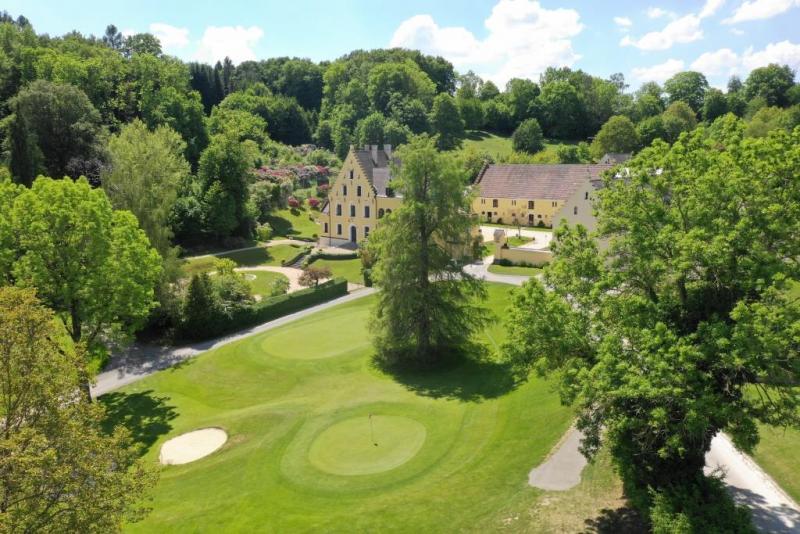 The introductory moments of the Schloss Klingenburg course are enough to shoot the nerves of any seasoned pro. The first and final courses of each set of 9 holes are situated near the clubhouse in this course, and trust us when we say they're the most brutal and dangerous holes of the whole experience. Things level out a little in the middle of each run, and Schloss Klingenburg reveals itself to be a fairly easy-going course, but those first and last runs are mettle-testing.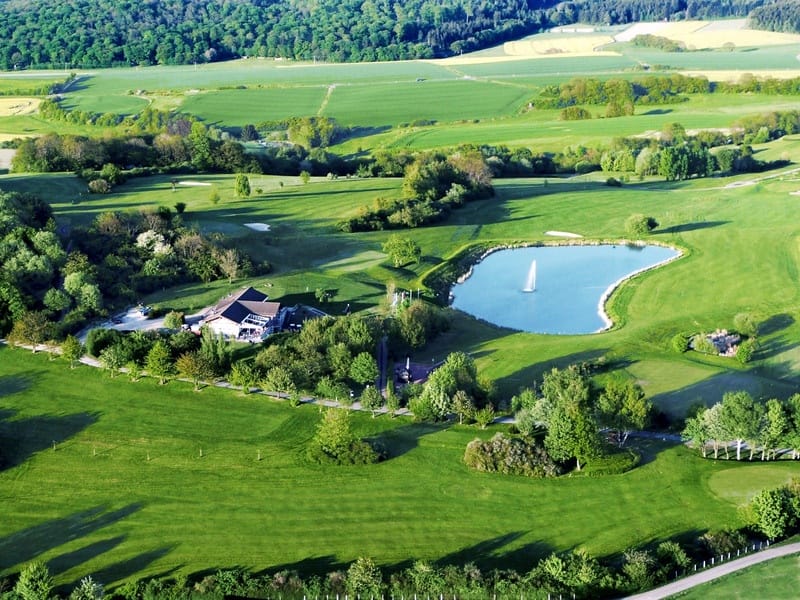 The Taunus-Weilrod course is another Donald Harradine-developed wonder that snakes throughout the Taunus hills, as the name suggests. Despite the easygoing nature of the views, Taunus-Weilrod is absolutely not taking any prisoners. One mistake could easily see your ball sailing off into the distance, never to be recovered, so it's important to approach every shot like it's the most important one of the course. Take Taunus-Weilrod seriously and it will take you seriously back.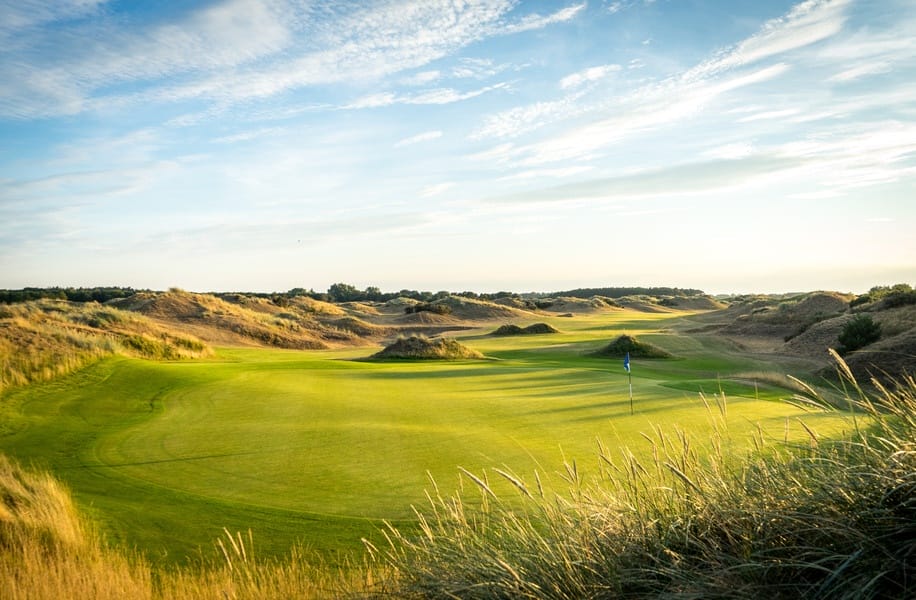 There are some issues with the construction of the Föhr course. It's got a strange mixture of the old and the new across its structure, which means that it feels odd to play; you're playing old-school golf, then suddenly you're thrust into a hole with much more modern design sensibilities before you're taken back to the past once again. Despite these problems, Föhr is an excellent course that always feels fun to play, even if it is a little uneven.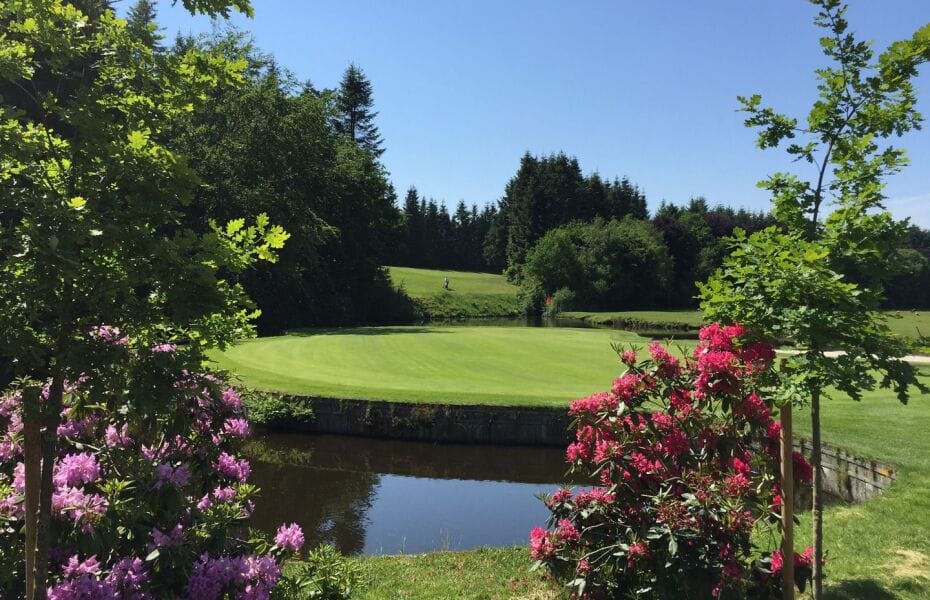 If you like understated glory, then Gut Düneburg is the course for you. This isn't an ostentatious or loud affair; rather, it quietly proclaims its brilliance across its run time, culminating in an incredibly punishing 18th hole that demands perfection from your drive. If you want to home in on the final goal, you're going to need to exercise absolute precision, so make sure that you approach this course with the respect it deserves. The other holes aren't to be sniffed at either!
This forested area is excellent if you want to take a stroll and take your golf a little more easily. While the course itself undulates a lot – there isn't much flat terrain to keep you on the straight and narrow, so to speak – Mittelrheinischer Bad Ems gives you a lot of leeway, making it a better course for less seasoned players. There aren't many bunkers, so if you hate getting stuck in sand, then this is absolutely the course for you. Just don't expect it to overwhelm you like Gut Düneburg might.