It's no secret that the USA is one of the best places in the world when it comes to theme parks. Some of the heaviest hitters in the theme park world are situated in the USA; whether it's major franchise parks or smaller, more out-of-the-way hidden gems, you're bound to find something you love among the USA's many wonderful days out. Without further ado, let's count down the 20 best theme parks you're going to find if you travel to the USA.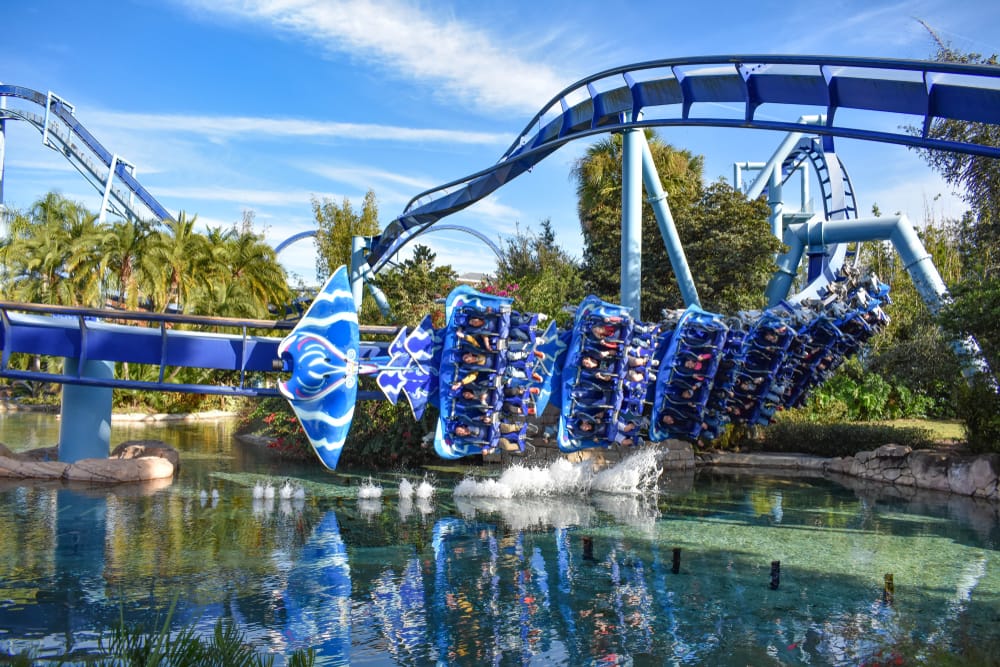 No list of great USA theme parks would be complete without the grandfather of them all. Walt Disney World Florida is simply a magical time, complete with all the Disney characters and iconic rides you could imagine. Colloquially known as Disneyland, you can check out the Small World ride here, as well as the Avatar Na'vi River Journey ride and the incredible Space Mountain.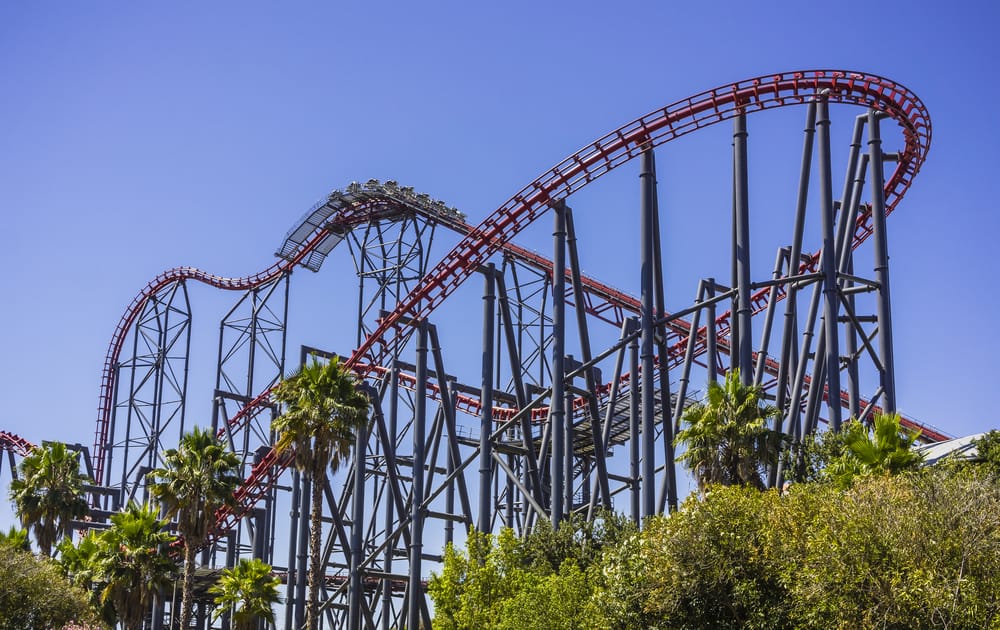 The Six Flags name is synonymous with incredible theme park experiences, and nowhere is this more true than at the flagship Magic Mountain destination in sunny California. The infamous Apocalypse coaster can be found here, so if you fancy yourself a steel-willed thrill-seeker, you have to try it. There are also more kid-friendly attractions like the wonderful Looney Tunes show.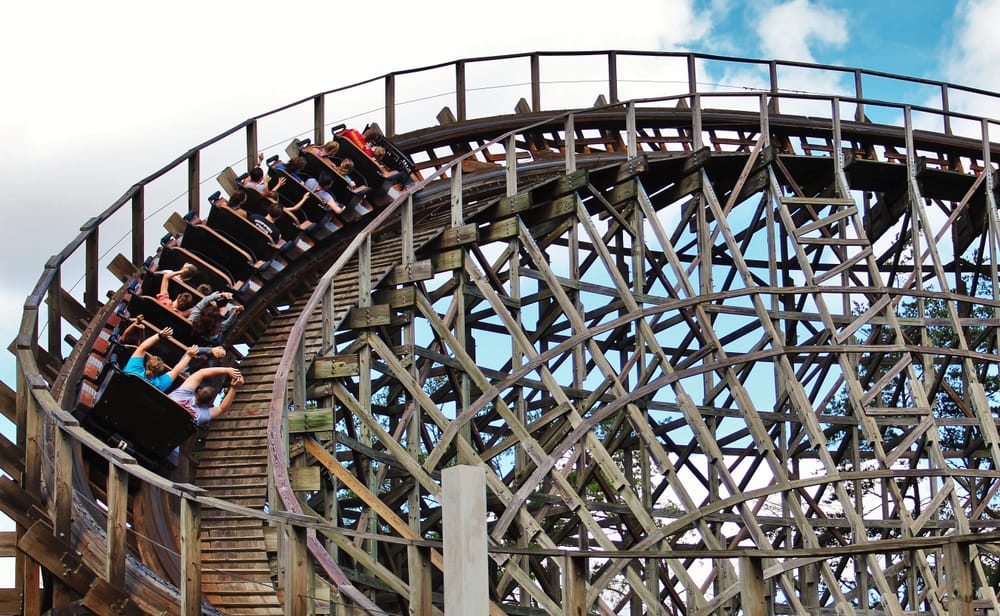 Dolly Parton is an endless repository of excellent quotes. "I'm not offended by all the dumb blonde jokes because I know I'm not dumb…and I also know that I'm not blonde." Dollywood is just as lovable; it's a great theme park with lots of amazing festivals to check out, as well as plenty of rides both you and the kids will love. This is a rare success story of a musician branching out.
Situated in California (and aren't so many of the great theme parks?), Legoland is a wonderful day out for the whole family, as long as everyone in your party likes Lego. There are plenty of rides to enjoy, as well as an entire water park to splash around in. If you want to stay close to the action, you'll also love the Legoland hotel, which accommodates guests all year round.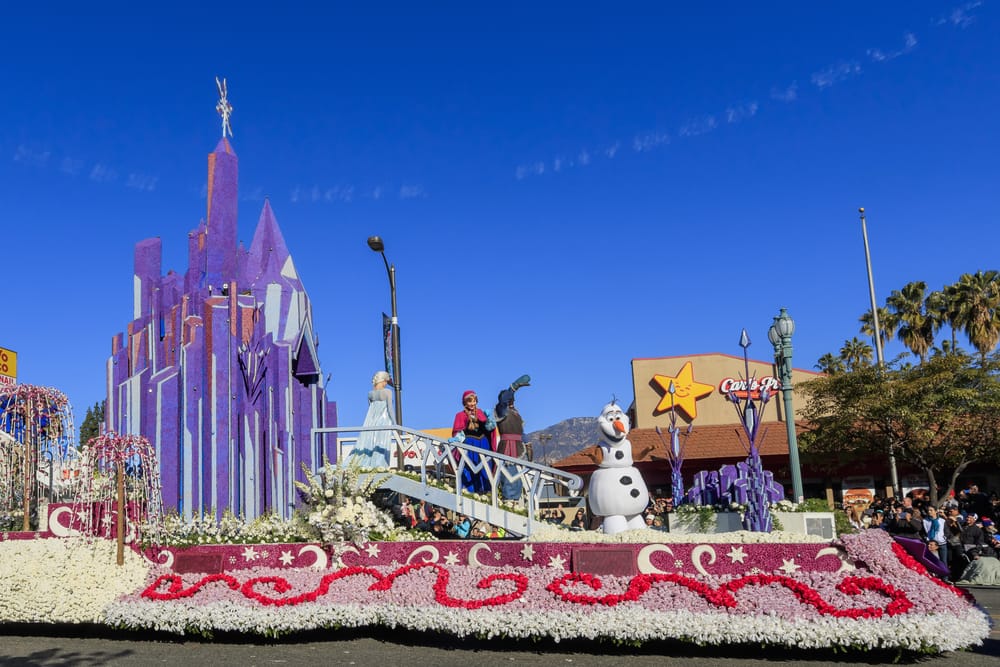 Case in point, here's another wonderful theme park in California. Disneyland is just as magical here as it is in Florida; there are adventures based on properties like Indiana Jones and Guardians of the Galaxy, not to mention iconic Disney rides like the Jungle Cruise. If you get tired of all the thrills, you can relax and catch a show at the Main Street Cinema instead.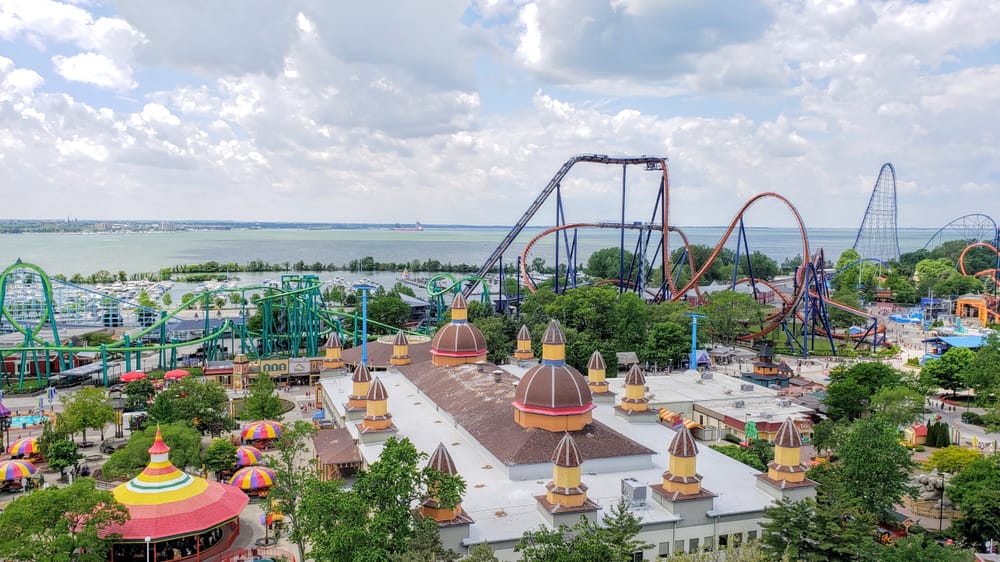 Did you know Cedar Point originally opened back in 1870, and not as a theme park? It's true – this world-famous park was initially a public beach for people to bathe on, and as more and more tourists were attracted to the location, it accrued more attractions. Now, Cedar Point is widely known as the roller coaster capital of the world, boasting incredible thrills for any and all coaster fans.
Kings Island & Soak City is truly one of the behemoths of the Midwest. Any park that boasts a roller coaster named "The Beast" is sure to deliver on thrills, and sure enough, that's exactly what Kings Island promises. There's also the Soak City water park, which lets you explore a fun watery environment filled with adventure thanks to rides like Castaway Cove and the Tropical Plunge.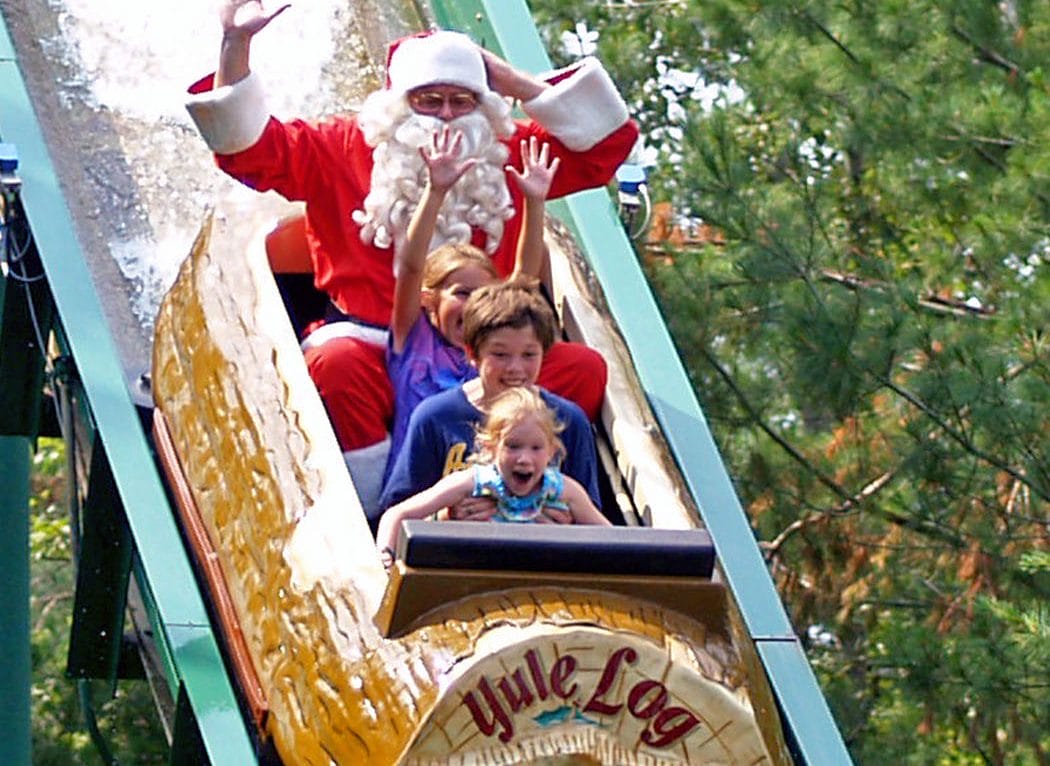 When the Christmas season ends, do you find yourself desperately wishing it was Christmas once more, so you could listen to all of those magical songs and immerse yourself in a winter wonderland? Well, in Santa's Village in New Hampshire, you can do just that. Between May and December, Santa's Village offers a Christmas-themed experience, complete with a water park and plenty of rides.
Here's a fun fact for you: Kentucky Kingdom was once a Six Flags park, but it was taken over back in 2014 by Ed Hart. The rest is history; Kentucky Kingdom is now a beloved Southern gem, and it's got lots of rides to boot. The Cyclos upside-down coaster has to be seen to be believed, and if you love water parks, you'll adore the attached Hurricane Bay, which has plenty of aquatic delights.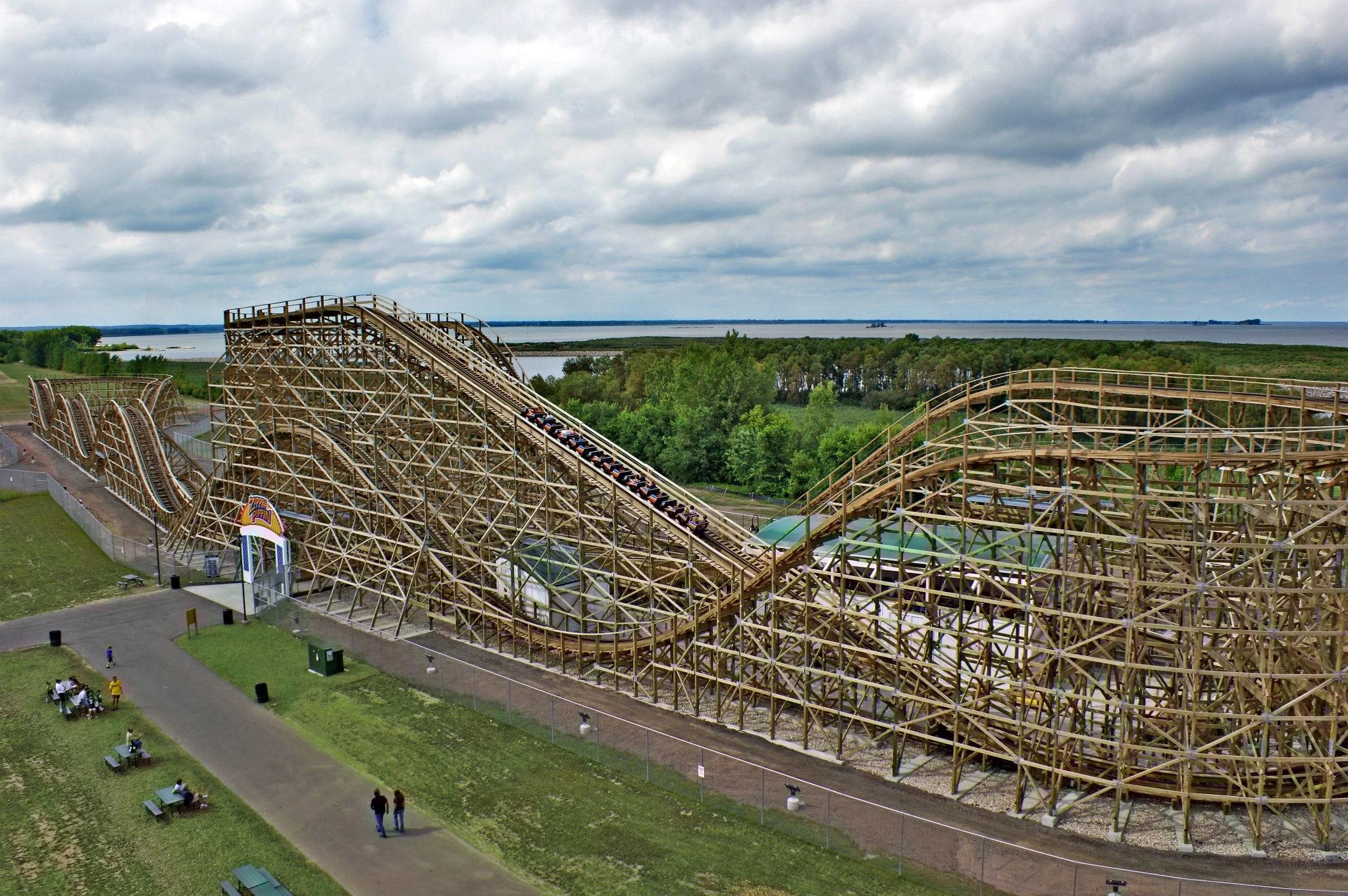 Bay Beach is an altogether less showy and more underrated amusement park than its peers. Situated in Wisconsin, Bay Beach offers some excellent thrill rides nonetheless, including the fearsome swinging Sea Dragon and the Zippin Pippin coaster, which features vertiginous 70-foot hills. Check this one out if you want a more antiquated funfair vibe than your standard American theme park.
There are twenty rides in total at Funland, which is impressive when you consider its relatively small size. Still, not every park has to be a vast place to explore like Disneyland, and Funland packs plenty into those rides. Whether it's the thrilling Helicopters ride or the terrifying Superflip 360, you're bound to find plenty that will satisfy your thrill-seeking urges at Funland.
Another Six Flags destination, this time in Illinois, brings joy and thrills to all the family, just as you'd expect. Six Flags Great America plays host to the wonderfully twisted Demon ride, as well as the official Batman tie-in ride and plenty of other thrill rides. Of course, there's lots here for the kids as well, like the Krazy Kars driving ride and the Bouncer.
This Tampa Bay-based park has a thoroughly enjoyable African safari theme, resulting in thrilling rides like the triple-launch Cheetah Hunt and the vertiginously tall Iron Gwazi. There's also an animal sanctuary at Busch Gardens, complete with over 200 species of animals. These include majestic rhinos, elegant giraffes, and sleek, beautiful lions, so even if you're not feeling the rides, there's lots to do here.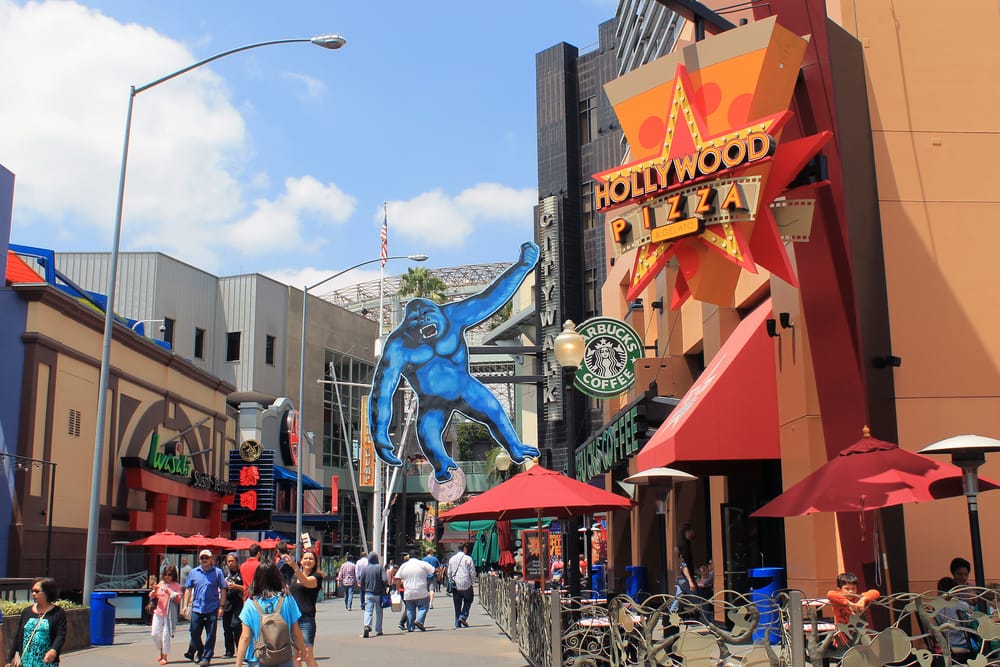 Perhaps the most iconic attraction at Hollywood's Universal Studios destination is the Wizarding World of Harry Potter, which lets you loose in an incredible recreation of the movies' Hogwarts and Hogsmeade settings. You'll also see plenty of characters around the park, including the Simpsons, Despicable Me's Minions, and Transformers' Optimus Prime, so keep an eye out!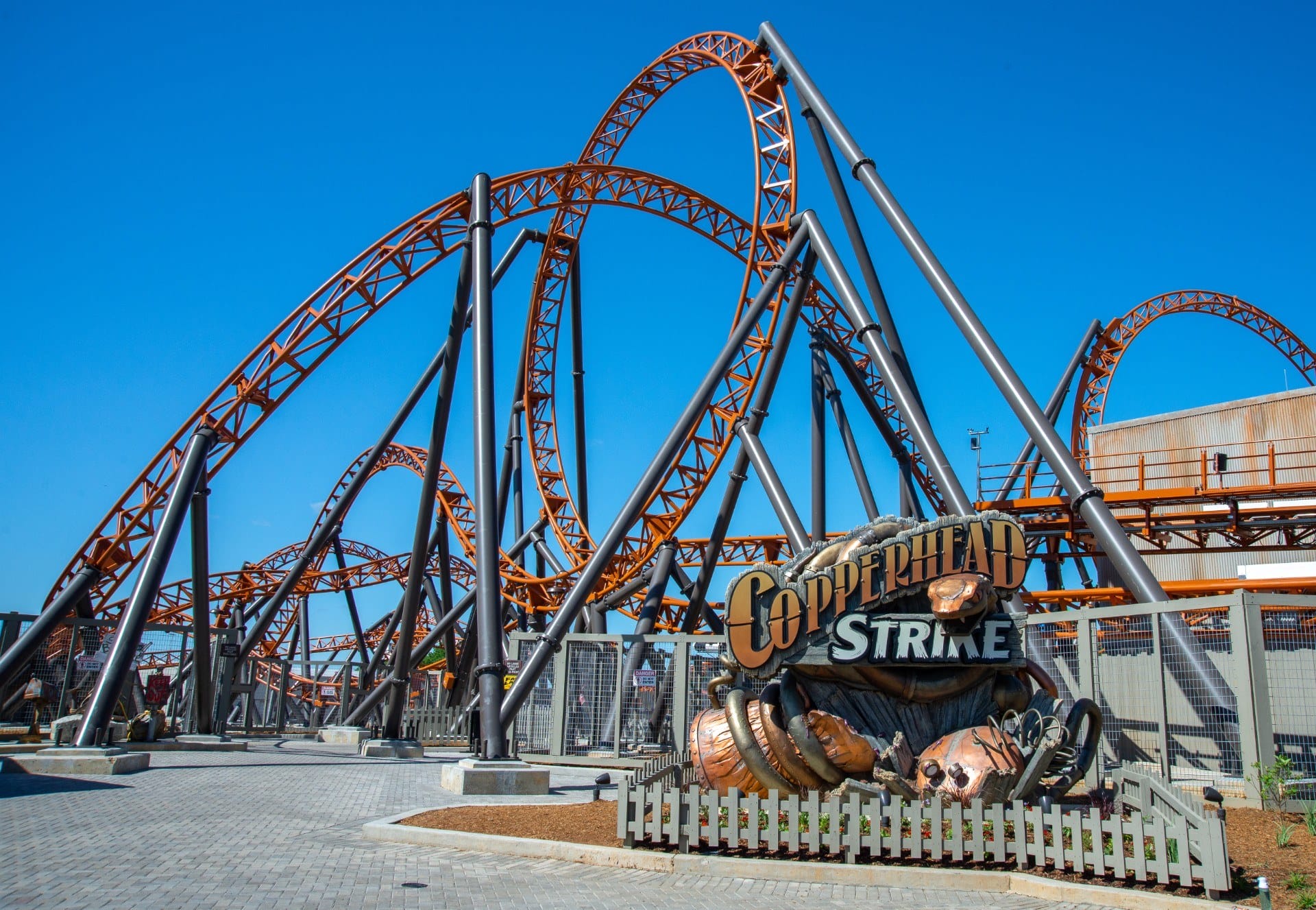 Carowinds is all about tall roller coasters. If you're a fan of the kind of drops that will make your stomach shoot straight into your mouth, then Carowinds is exactly where you want to be. The Afterburn coaster features a zero-gravity roll, a flat spin, and plenty of other inversions, so you'll be kept guessing by its twisting structure. As you'd expect, there's also a water park to enjoy!
If you're looking for a more rustic, natural-feeling theme park, you could do a lot worse than Silver Dollar City. It's got an impressive collection of wooden rides and attractions, giving it a Paul Bunyan-style downhome feel. You'll also find plenty of thrilling coasters to ride here, and – naturally – there's a water park, too. If you don't find something fun to do at Silver Dollar City, you might have taken a wrong turn somewhere.
Located on New York's iconic Coney Island, Luna Park has fun for all the family in mind. The Thunderbolt and Cyclone coasters are aptly-named, offering terrifying thrills for those who seek them, but there's plenty to do here if you're of a more mild disposition as well. Less thrill-seeking patrons could try the carousel or the Magic Bikes attractions, which bring classic fun to this beautiful park.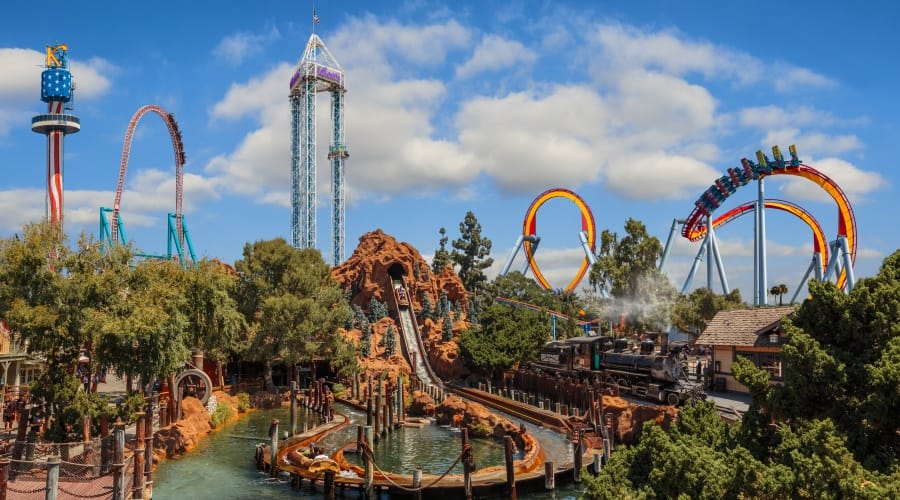 Another California success story, Knott's Berry Farm is named for the titular berry farm, which quickly grew to encompass a theme park and other tourist attractions. There's a wonderful Old West-themed town at the centre of the farm, and you'll also find the beautiful kid-oriented Camp Snoopy here, as well as the California beach-themed Boardwalk area.
Originally, Hersheypark was created by Milton Hershey of the Hershey's chocolate company as a way for his employees to relax. Now, however, it's open to patrons of all stripes, so you can explore this wonderland for yourself. Hersheypark has a wonderful water park, complete with slides like the Coastline Plunge, and there are also coasters and other classic rides to enjoy.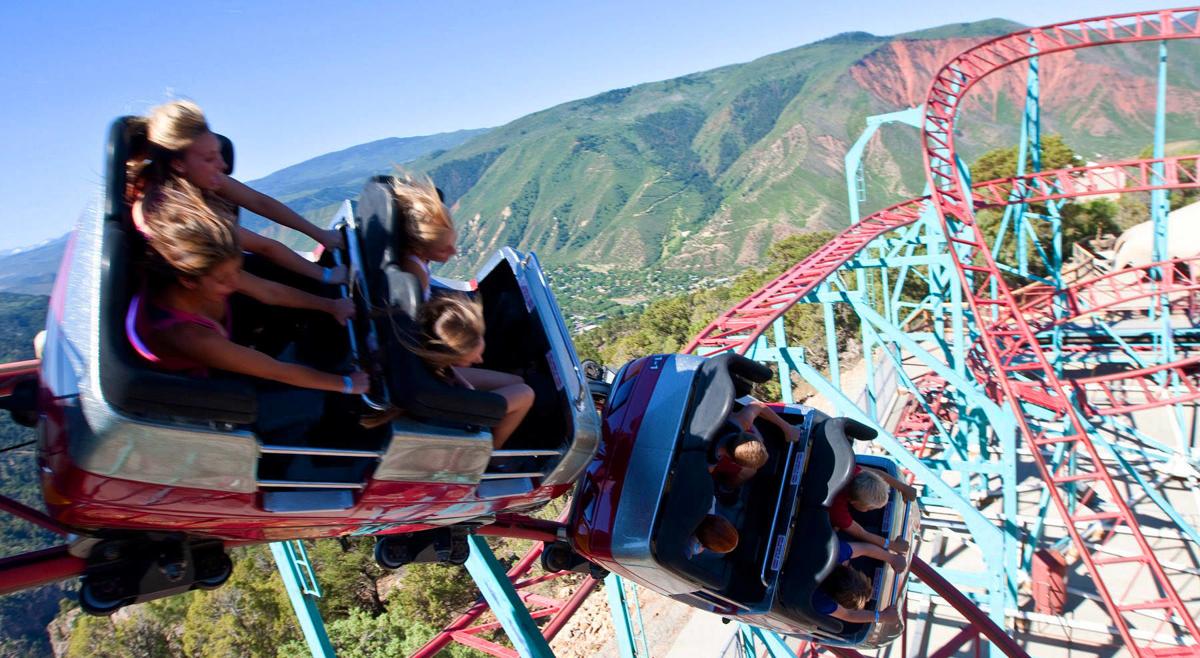 Glenwood Caverns bills itself as the only mountaintop adventure park in the USA, and it's a beautiful place to simply drink in the sights. However, there are also plenty of rides to enjoy here, including the Alpine Coaster and life-affirming Giant Canyon Swing rides. A new coaster is also under construction here; the Defiance coaster is set to open in 2022 and will feature a 102-degree freefall. Count us in!
We hope this list of the USA's best theme parks has made you interested in visiting at least one of them. The USA really is a magical land for theme parks, so no matter which of these 20 options you go to, you can't go wrong!
– Continue Reading This Article Series
The Best Theme parks:
– USA
– Europe
– England
– Scotland
– Wales
– Switzerland
– Japan
– Dubai
– Australia