When you think of Australia, what do you think of? Scorching sunlight, probably, and some of the deadliest animals in the world (after all, this is a nation in which gigantic huntsman spiders can simply live in your home). You might not necessarily think of theme parks immediately, but the truth is that Australia has some of the best theme park experiences around. Whether you're visiting a major city or wandering off the beaten path, you'll find plenty to love as a thrill-seeker. Here are some of the best theme parks in Australia right now.
Adventure World is the only theme park and water park hybrid located in Perth, so if you're heading that way, this is your only real option. Thankfully, Adventure World is also an excellent park, complete with plenty of rides to enjoy. These include the intricately-woven Kraken, which is a series of waterslides that also houses the steepest funnel slide in the world, as well as the Tidal Wave, which is great for hurtling down alongside a friend. Make sure to check this one out if you're going to Perth!
It's not just about the rides and attractions at Sydney's Luna Park, although those are definitely worth the visit. You'll also get an incredible view of the beautiful Harbour Bridge, so Luna Park is perfect for making memories. You don't need to pay to get in, but you'll want to check out the rides, which include the aptly-named Boomerang coaster and the terrifying Sledgehammer. There are plenty of smaller, less exhilarating rides if you're after something less intense, too, like the kid-friendly Little Nipper coaster.
Situated on Australia's beautiful Gold Coast, the Dreamworld park consistently tops TripAdvisor polls and other "best theme park" lists, and for good reason. It houses the only triple-launch roller coaster in Australia, the Steel Taipan (named for one of the country's deadliest animals), and also boasts other thrill rides including the Giant Drop and the swinging pendulum terror of The Claw. There's also a water park attached to Dreamworld, so if you'd rather get your feet wet, there's plenty of opportunity to do that as well.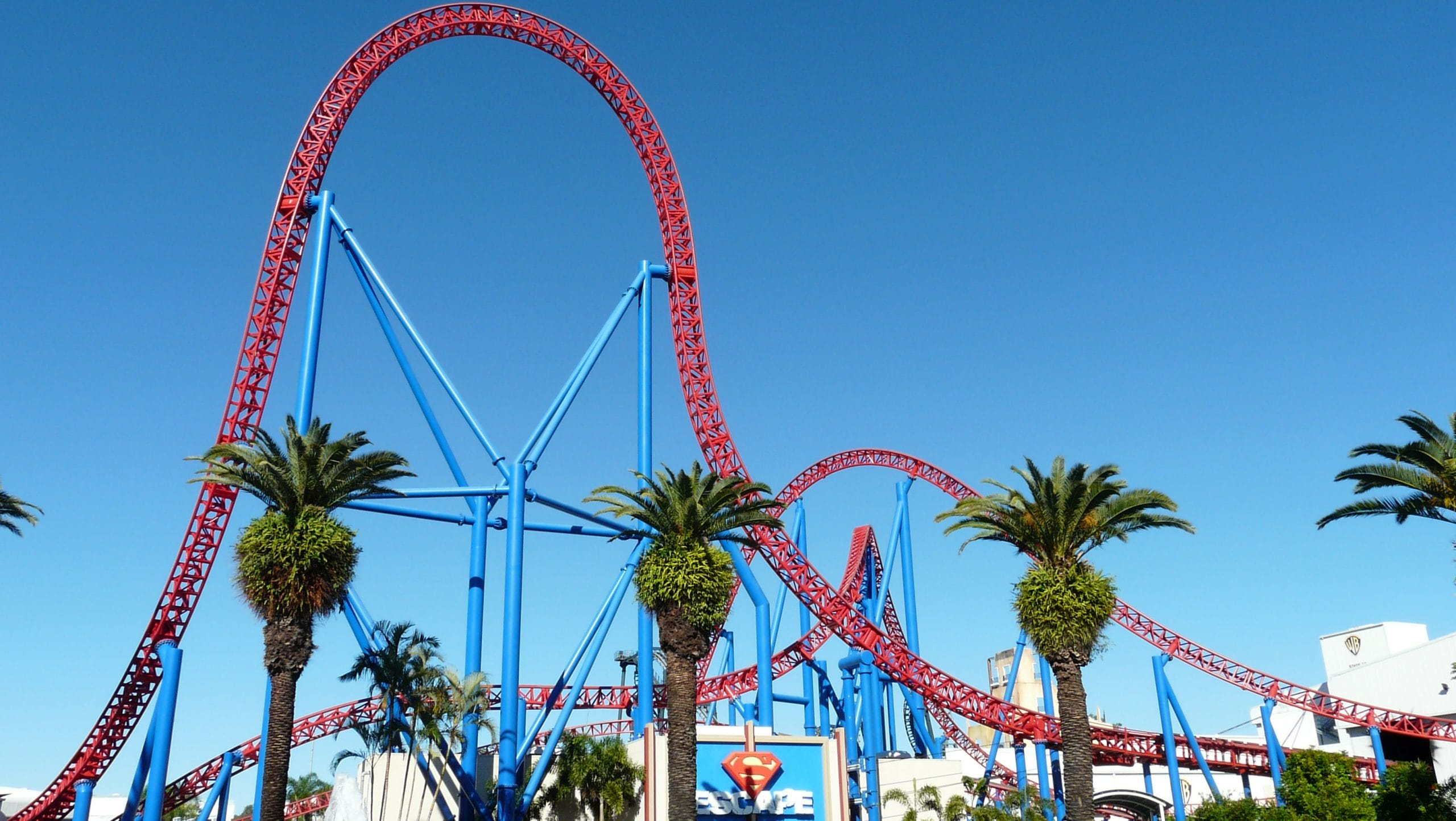 Much like Dubai's Moviegate and the US-based Universal Studios park, Warner Bros Movie World is all about the silver screen. You'll find themed rides based around plenty of Warner Bros properties here, as well as the opportunity to meet Warner Bros characters in and around the park. If you're of a technical mind, there are also lots of "how did this get made"-style enthusiast activities, so it's not just about the thrill rides (although there are more than enough of those as well).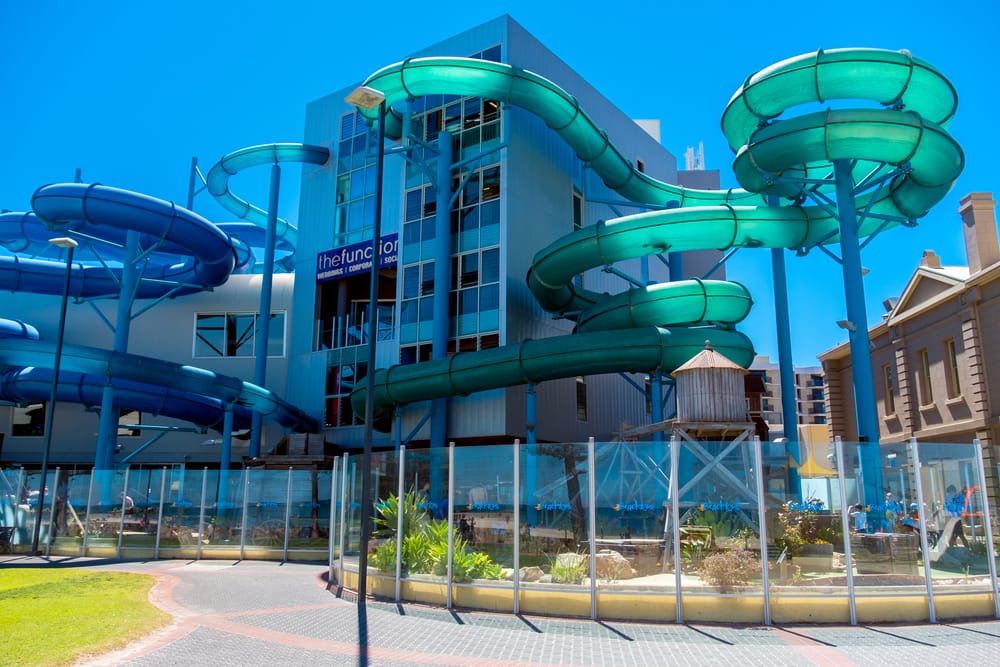 The vibe at Glenelg's The Beachouse is much more classic British funfair than huge, American-style amusement park, but it's all the better for it. There's an intimate, friendly feeling here that you won't get from a lot of other theme parks, so it's worth checking out if you want something a bit less demanding. Of course, there are lots of rides here; you'll find retro-style carousels, dodgems, and bumper boats, and you'll also get to check out a train ride that feels just as magical as it does relaxing.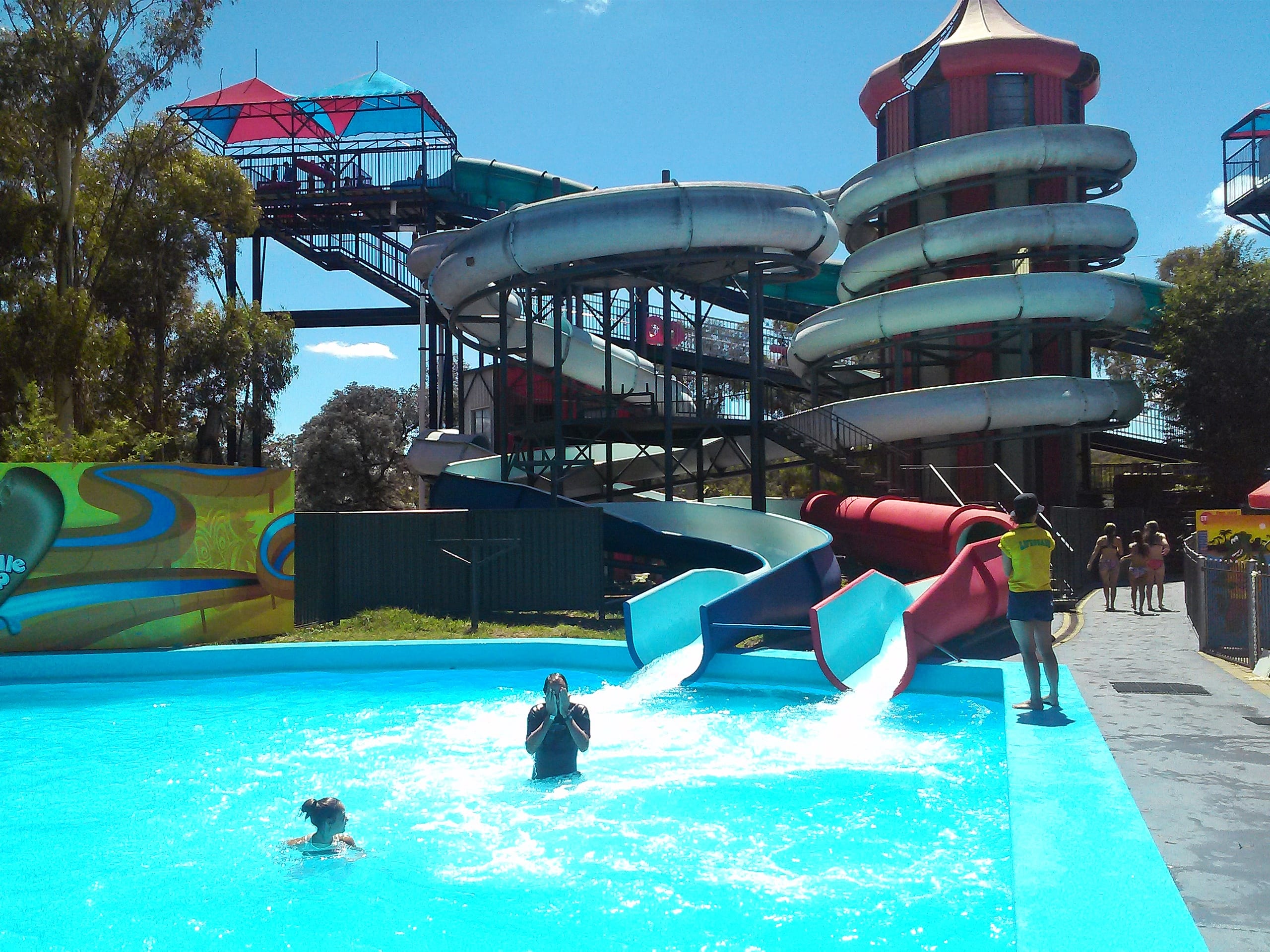 If you're more of a waterpark fan, then you'll find plenty to love at the Big Splash park. It's a great place to go if you want to avoid the standard roller coaster-style theme park experience; Big Splash is home to water slides, a huge swimming pool, and inflatables to play with. If you do want to get your blood pumping, there are still some thrilling rides to experience here, including the huge Speed Coaster and the adrenaline-fueled Twister Slide. There's something for everyone at Big Splash (provided you like waterparks, of course).
We wanted to include something with a more educational bent on this list, and there are few better parks in that vein than Wetside Water Park. While the activities here are fun – you can splash around in the water and enjoy the water slides, among other things – the focus here is on education. Wetside Water Park wants to teach you about water conservation efforts and how you can get involved, so if you want to learn a little something while you're having fun, this is a great option.
You'll find plenty of aquatic thrills at Jamberoo Action Park, which houses the world's biggest spider sculpture in the form of the Funnel Web ride (can you tell Australia likes to play up its "deadly animal" reputation?). There are plenty of other slides to enjoy if you're arachnophobic, though, including the twisting Perfect Storm ride and the Taipan slide, the latter of which places you inside the belly of a giant Australian snake. There's also the excellent Outback Bay, which is one of the biggest wave pools Australia has to offer.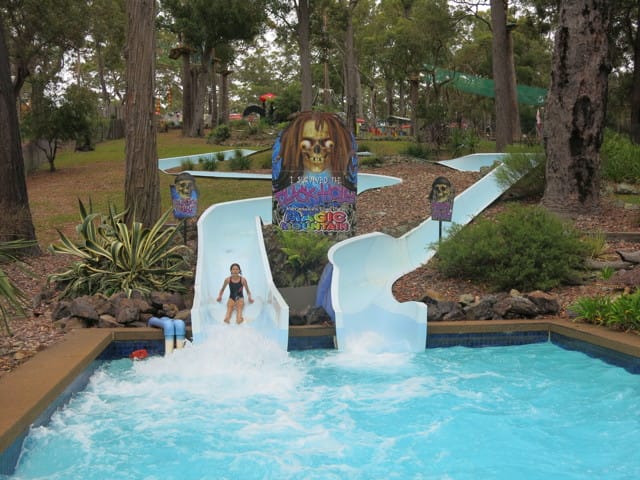 Like many of Australia's best theme parks, this one is all about instilling you and your party with a sense of adventure, and it carries that goal off with aplomb. It has its fair share of coasters, of course; the Sapphire Speedster might sound like a Silver Age comic book hero, but it's actually one of the most exciting and underrated roller coasters in Australia. You can also explore the excellent Triassic Park, which provides both thrilling and educational content all about dinosaurs. Add this one to your list if you want to learn something while you scream your lungs out!
We hope this list of our favourite theme parks in Australia has been helpful to you. No matter which one of these options you pick, you're bound to have a great time! What's your favourite theme park in Australia?
– Continue Reading This Article Series
The Best Theme parks:
– USA
– Europe
– England
– Scotland
– Wales
– Switzerland
– Japan
– Dubai
– Australia